Save on Energy Storage Systems to Keep Your Home Powered
To help our customers be better prepared for outages and Public Safety Power Shutoffs (PSPS), we are offering incentives available through the Self-Generation Incentive Program (SGIP). These systems are designed to offset your energy use and work as backup batteries to provide power for your home when an outage or a PSPS occurs.
If you live in a high-fire risk area or other qualifying communities, you may be eligible for equity resiliency incentives through SGIP. Customers who do not live in a high-fire risk area or other qualifying communities can still apply for SGIP general market incentives.
For more information, visit the SGIP Battery Storage for Residential Customers Fact Sheet.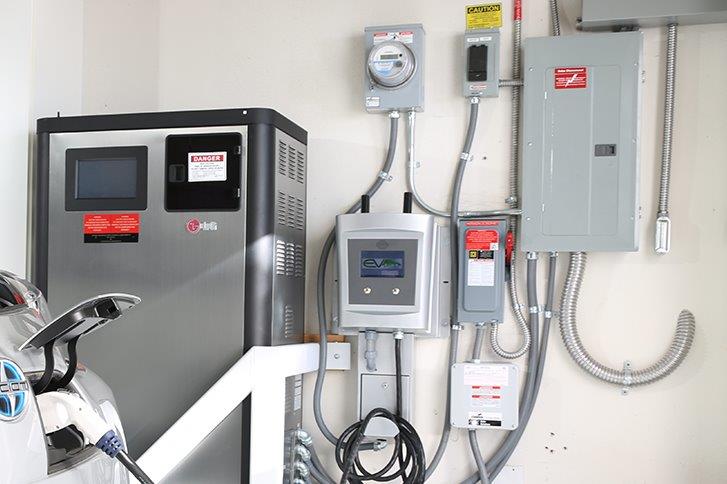 Use this tool to learn whether your electricity was shut off during a Public Safety Power Shutoff (PSPS).
Why should I install a home energy storage system?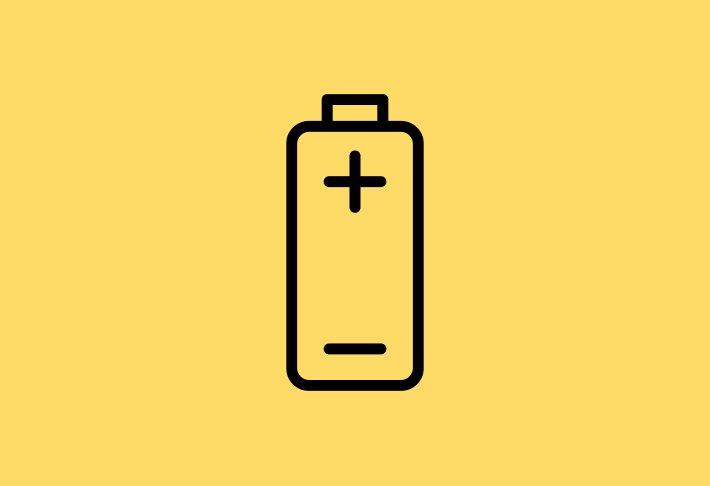 Installing an energy storage system can help you prepare for a PSPS or other outage. A battery will use stored grid or solar energy to keep your home running when grid power is disconnected.
Qualify for Low-Cost Installation
You may be able to receive significant financial incentives. Qualifying customers may have most of the installation costs covered, allowing your home to be prepared for the unexpected without significant out-of-pocket costs
Safe and Supportive Process
To protect customers during COVID-19, the installation process requires minimal in-person interaction. You can also search for approved developers online to support you through the application and installment process.

How Energy Storage Systems Work
Your energy storage system will charge either from the grid or solar while it is not in use. The amount of stored power will depend on your home's energy usage as well as the size of your energy system. This stored energy will then keep your home powered on during an outage or a PSPS. You may also be able to take advantage of Time-Of-Use rates by charging your battery when rates are lower during the day or on weekends.
Whether you are considering an energy storage system or have one set up, be sure to review SCE's Battery Energy Storage System (BESS) standards and practices to make sure your system operates safely.
New Home Energy Storage Pilot (NHESP)
SCE is introducing clean energy solutions for new-construction housing. We are now accepting applications for the New Home Energy Storage Pilot (NHESP). This pilot provides financial incentives to new home developers for the installation of energy storage systems on new single-family or multi-family residential housing developments subject to 2019 or 2022 Title 24 Building and Energy Efficiency Standards.
For more details on program eligibility, incentive levels, and how to apply, please visit our NHESP Fact Sheet. If you have any questions, please contact us at NHESP@sce.com.
NHESP Documents and Resources:
SGIP Frequently Asked Questions
When there are potentially dangerous weather conditions in fire-prone areas, we may need to call a Public Safety Power Shutoff (PSPS) event. During these events, we will proactively turn off power in high fire risk areas to reduce the threat of wildfires. Turning off our customers' power is not something we take lightly, but PSPS events are one of the ways we can better ensure the safety of the public, our customers, and our employees. Find out more on our Public Safety Power Shutoffs page.
Visit the SCE Battery Marketplace to explore your options with approved vendors. Once you review quotes and choose a vendor, they'll help you through the application process. 
The following resources can help you understand if you qualify for the program:
Yes, there are home energy storage incentives for those who do not live in eligible communities and high fire-risk areas. The approved developers will be able to discuss the Self-Generation Incentive Program general market incentives still available to all customers. 
In addition, if you do not meet the qualifications for the Self-Generation Incentive Program, we still have rebate options of $150, up to $200, or up to $600 for products that support your power needs. Visit the SCE Marketplace to research and shop for qualifying Portable Power Station or Portable Generator products. 
Available rebates include:
A $150 rebate for the purchase of a qualifying Portable Power Station, if you live in an area designated as a Tier 2 or Tier 3 high fire risk area. (Limit of 5 per SCE residential address.)
A $200 rebate ($600 for income-qualified or Medical Baseline customers) for the purchase of a qualifying Portable Generator, if you live in an area designated as a Tier 2 or Tier 3 high fire risk area.
If you have already purchased a qualifying product within the past 90 days, and would like to apply for a rebate, visit marketplace.sce.com and click on "Product Rebate". A proof of purchase is required and products must meet the terms and conditions listed on the SCE Marketplace. You can also visit sce.com/rebates to learn about other rebates that may be available to you. 
Charging: You can store power from either your home or business rooftop solar system, or from the grid when electricity prices are lower, to be used at a later time.  If an outage is imminent due to a storm or shutoff event, some storage providers are able to send a signal to your battery to fully charge ahead of time, so that you will have the maximum amount of backup power possible during the outage. 
Discharging: You can use the energy stored by your battery to power your home or business when the price of electricity from the grid is more expensive, at night when your solar system isn't producing (if you have solar), or during an outage when you need backup power.
No, you do not need to have solar to qualify for this program. Energy storage allows for self-supply during outages for added resiliency. If your main electrical panel is configured to only have critical load (e.g., a few lights, refrigerator, A/C) on, your energy storage system will last longer. If you install energy storage, you can also take advantage of load-shifting to maximize your energy consumption during off-peak pricing and benefit from Time-of-Use (TOU) pricing control.
The vendors listed on our Battery Marketplace have been approved by our third-party vendor to help you with the application and installation process.
For a list of approved SGIP Developers, you can also visit the statewide SGIP page at https://www.selfgenca.com. Once on the page, you can find the list under Forms and Documents > SGIP Developer Eligibility Applications > Approved SGIP Developer List. 
If you rely on an electric well water pump and live in a high fire-risk zone or are impacted by PSPS events, you may also be eligible for incentives to offset most or all costs to install a residential battery storage system.
To qualify, you must:
Live in a High Fire Threat District (Tier 2 or Tier 3), check the CPUC Fire Map or
Have experienced two or more discrete PSPS shut offs, and
Rely on an electric pump for your well water supply (critical drinking water and sanitation supply, not for agricultural use), and
Meet income qualification guidelines:

Demonstrate annual household income of no greater than 80 percent of Areas Median Income (AMI), or
Residential multi-family buildings to demonstrate they are either located in a disadvantaged community, as defined by SGIP, or that 80 percent of building households have incomes at or below 60 percent of AMI, and

Provide an attestation stating that the storage installation site is a primary residence (not a second home, vacation rental, or other residence that is not a primary residence) occupied by either a homeowner or tenants, and that the residence is not provided water by a municipal or private utility.
The solar and energy storage system controller is generally programmed by the installer to direct the energy to the appropriate system to maximize the customer's rate plan to offset Time-Of-Use time periods. There is a loading order; first, the solar energy is used for onsite usage, any excess goes to the energy storage until it is full, then any excess after that will be exported to the grid. 
SGIP requires Energy Storage systems to discharge a minimum of 52 full discharges per year.  A 'full discharge' is the equivalent of discharging the SGIP-incentivized energy capacity, whether it is during a single, or multiple discharges. SGIP does not dictate or control when the battery discharge occurs.
Yes. For paired-storage (PS) systems less than 10 kW, NEM credits are capped in accordance with the NEM PS estimation methodology, as described in the NEM Successor Tariff.   
For systems over 10 kW, a Net Generation Output Meter (NGOM) must be installed to properly meter the generation of the system and distinguish any energy exported to the grid specifically from the battery component.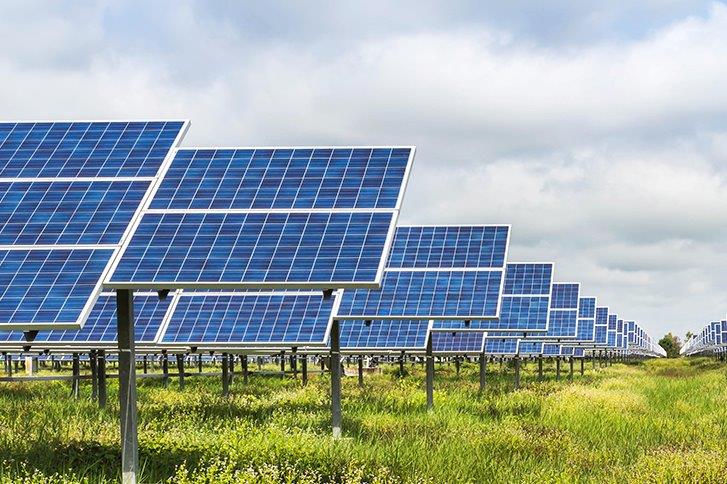 We're Committed to a Clean Energy Future
By using energy storage instead of traditional generators, you're helping us reduce our reliance on fossil fuels. From supporting businesses to investing in solar and electric vehicle technology, find out how we're working toward a carbon-free future for California.
For more information, email us at SGIPGroup@sce.com.
These programs are funded by California utility ratepayers and administered by Southern California Edison under the auspices of the California Public Utilities Commission. Program restrictions and limitations may apply. Services may not be available in all areas. Services are offered on a first-come, first-served basis until funding is expended or the program is discontinued. Program may be modified or terminated without prior notice. California consumers are not obligated to purchase any full fee service or other service not funded by this program.