The impacts of COVID-19 are being felt in our communities
Help families keep the lights on
The Energy Assistance Fund (EAF) is SCE's charitable, non-profit organization that offers direct payment assistance to those in need, including seniors on fixed income, young families with children, and veterans. Your contribution isn't just about helping families with their bill - it's about preventing families' food from spoiling in the refrigerator and allowing them to afford other important expenses, like medication or clothes for their children. Please invest in our communities.
Increased Assistance Available for Customers Impacted by COVID-19
Southern California Edison will provide increased Energy Assistance Fund (EAF) amounts for customers impacted by COVID-19. The maximum EAF amount is being increased to $200 (up from $100) and $300 for all electric households (up from $200).
Income qualified customers experiencing hardship due to quarantine, illness (including caring for loved ones), or business closures are eligible for EAF assistance.

All normal EAF qualification requirements remain the same.
Customers that received EAF assistance within the last year do not qualify.
Note: Energy assistance funds will be available until funds are depleted. Funds are limited.
Energy Assistance Fund – What is it?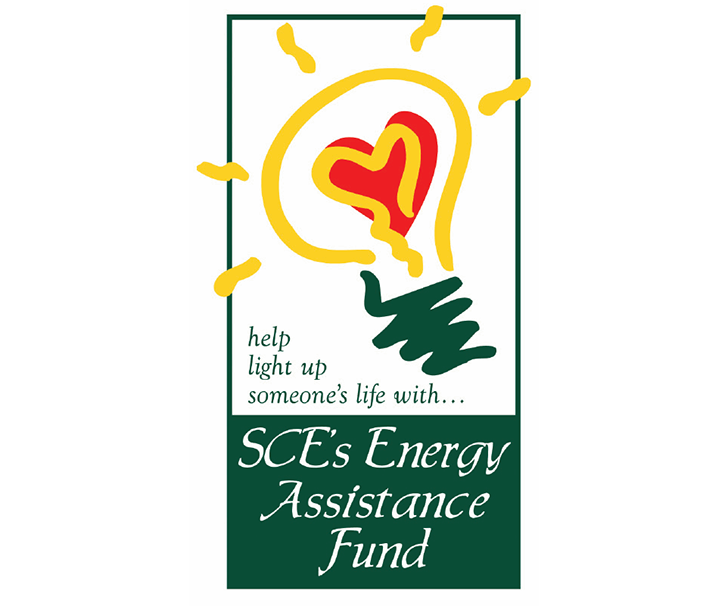 Your Pennies Can Help Power a Home>
Electricity is a basic necessity. Because of unexpected expenses, many customers find themselves facing financial hardship. The Energy Assistance Fund (EAF) is committed to providing critical support to those when they need it most.
In partnership with the United Way of Greater Los Angeles, we have provided one-time bill payments of up to $100 for nearly 250,000 qualified Southern California households since EAF started in 1982. Last year alone, 15,000 SCE customers received help.
Just a few pennies can make a difference.
How to Donate - Make a Tax Deductible Donation Today
Automatically add a monthly fixed donation amount to your bill (ie. $5) or make a one-time donation in any amount.
Prefer to donate directly? Through United Way, you can simply and securely donate to the Energy Assistance Fund using your credit card, in the amount that's right for you.
We welcome your one-time donation by check or money order by mail to:

Energy Assistance Fund
1515 Walnut Grove Ave., 2nd Floor
Rosemead, CA 91770.