Repair Outage
---
Class name
left-box-content
Class name
sce-ot-main-title
What Is a Repair Outage?>
Unexpected events give rise to repair outages. Whether it's a car crashing into a utility pole, high temperatures causing energy demand to overload power lines and transformers, severe weather, earthquakes, or something as simple as a metallic balloon caught in a line, an outage may occur. Whatever the cause, preparation helps your family stay safe and comfortable while we restore your power as quickly and safely as possible.
Visit our Outage Map to see if power in your neighborhood is shut off due to a repair outage.
Common Repair Outage Causes
Traffic accidents: Power lines can be damaged when cars crash into utility poles
High temperatures: Heavy use of air conditioning can overload power lines and transformers
Severe weather: Heavy rains or high winds can damage power lines
Natural disasters: Earthquakes and fires can damage power equipment and networks
Metallic balloon Outages: Incidents have nearly doubled within the last five years
Class name
sce-ot-list sce-header-center wpo-header-22
The Dos and Don'ts of Repair Outages
---
Class name
sce-header-center-desc
We continually work to improve our response and restoration times during outages. Our grid modernization efforts help us react, communicate, and restore power as quickly as possible, but when a power outage occurs safety is our top concern, and should be yours too.
Class name
sce-ot-preparation
The time it takes to restore power after an outage may vary, depending on the extent of damage. But be assured that our crews are on the job, and when power is restored our online Outage Map will reflect it.
Never Go Near a Downed Power Line
Stay away from pooled water, and do not touch anything in contact with the wire or water.
Preparing for a Repair Outage
---
A little preparation can keep your family safe and comfortable during a repair outage. A good start is to register at sce.com/outagealerts to receive text outage alerts. You may also choose to be notified by email or automated phone call. Stay informed by visiting our online Outage Center at sce.com/outage.
Class name
sce-ot-preparation sce-para-typ-1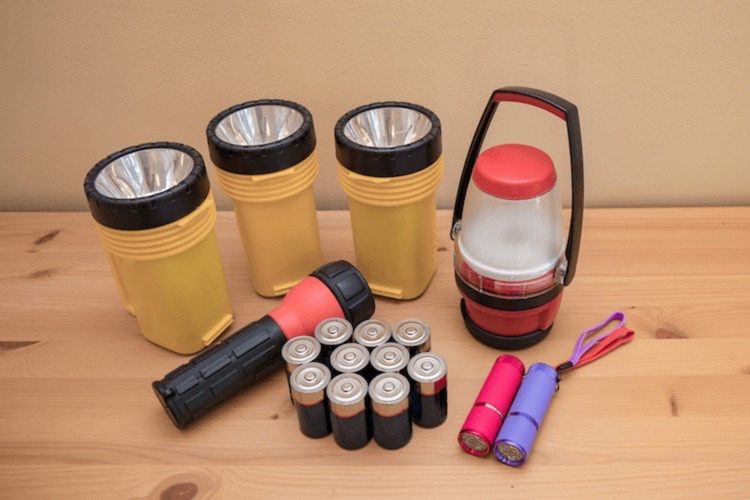 Place flashlights in handy locations and test them regularly to ensure they're in working order. Keep a supply of fresh batteries.
Save important phone numbers (fire department, police, hospital) near the phone and on your mobile device.
Have alternative charging methods available for mobile phones.
Learn how to manually open any automatic doors, gates, and security access entrances, including those requiring card access.
Keep refrigerated units and freezer doors closed to help keep food cool.
Customer Resources and Support
During a power outage, your safety is our top priority. Follow the link below for programs and services that can help you prepare for a Public Safety Power Shutoff.
Class name
csrp-weather-backtotop