Financing for Your Energy Goals
Efficiency has its rewards: Reduce your energy usage, shrink your carbon footprint, and create a more efficient and comfortable environment for your business. We're here to help. Through financing programs, you may be able to spread the cost of qualifying measures and upgrades over time, with access to loan and lease terms that put energy efficiency within reach.
Our On-Bill Financing program helps your business fund efficiency projects over time. Through this program, you may qualify for loans to implement eligible measures and upgrades, then repay in monthly installments through your utility bill, with no interest or fees. In some cases, you may combine this program with additional financial incentives that offer your business even greater access to an efficient future.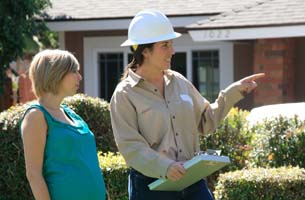 GoGreen Business Energy Financing
The state-administered GoGreen Business Energy Financing program can fund the energy efficiency upgrades you have in mind for your business. Through GoGreen Business Energy, private financing companies offer attractive rates and terms on leases, energy service agreements and loans to upgrade the property's HVAC, windows, lighting, refrigeration, controls and more. Financing can include non-energy improvements, like remodeling and landscaping, and you don't need to own the building to qualify. You may also combine GoGreen Business Energy with On-Bill Financing and SCE rebates for even more savings