Welcome to Southern California Edison Grid Interconnections
The information on this page is intended to help our customers understand the requirements and processes for interconnecting projects to SCE's electric system.
You can navigate through the sections below or you can get started by reviewing our introduction to SCE's Generator Interconnection Processes.
Beginning In November, 2022 all new Wholesale Distribution Access Tariff (WDAT) Interconnection Requests will be processed using our Grid Interconnection Processing Tool (GIPT) portal. A WDAT User Guide will be available to help new users. We will inform you when the portal is ready to accept WDAT Interconnection Requests.
As of Monday, July 19, 2021, the new Rule 21 Non-Export Notification Only Process for pre-approved developers became available. Additional information about eligibility, becoming a pre-approved developer, and submitting notifications can be found by navigating to the Rule 21 section of this site. Once in the Rule 21 section, expand the "Rule 21 Non-Export Notification Only Process" menu item.
As of Wednesday, December 18th, 2019, all-new Rule 21 Non-Export Interconnection Requests are being processed using our new Grid Interconnection Processing Tool (GIPT).

A User Guide and Training videos are available to help customers with new functionality implemented on August 24, 2020.
If you have previously submitted requests via the PowerClerk tool(PCI), please continue to access those requests in PCI.
For Rule 21 Non-Export requests submitted in GIPT you will continue use GIPT throughout the lifecycle of your project.
The Interconnection Request fee is also being requested online via ACH payment using an ePay module within GIPT. More information is in the User Guide linked above or contact InterconnectionsQ&A@sce.com for payment questions.

For password assistance, please see the following: How to Reset Password.
Installing a Rule 21 Non-Export Energy Storage system sized less than or equal to 10kW?

Accelerate your project on the path to obtaining Permission to Operate. Providing sufficient documentation up-front can greatly reduce review and processing timelines.

Please refer to this checklist for more information to see if your project is eligible.
A presentation from 7/1/2020 is also available for your review.

Pre-Approved Single Line Diagrams for projects selecting Protection Options 3 or 6 are now available for use. You may download these documents and attach them to your Interconnection Request submittal. If these do not accurately reflect your project, or you are using a different protection option, then you will need to provide your own Single Line Diagram with your Interconnection Request.

WDAT Queue Cluster Window #15 (QC15) is anticipated to open on Monday, April 3, 2023 and to close on Monday, May 1, 2023. There will not be a Queue Cluster Application Window in 2022 due to the high volume of requests (including CAISO requests) received in 2021.

CAISO Queue Cluster application window pursuant to the CAISO Tariff Appendix DD: The Cluster Application Window will open on April 1 and close on April 15 of each year. If any date set forth is not a Business Day, then the applicable date shall be the next Business Day. If this website information differs from the CAISO Tariff or a CAISO market notice, the CAISO date shall prevail.

Please see the Wholesale Distribution Access Tariff section of this website for information regarding tariff updates effective October 30, 2019
Distribution Group Study (DGS) Application Window #17, Opening Date: Thursday, September 1, 2022. Closing Date: Friday, September 30, 2022. For more information, view SCE's Rule 21 page.
CAISO's Distributed Generation Deliverability (DGD) Process. Information and prior years' DGD allocation results are available on our page regarding Interconnections to the CAISO. Navigate and expand the following header for additional information: CAISO's Distributed Generation Deliverability Assignment Application Window.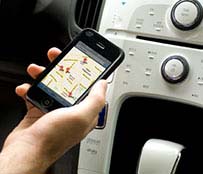 DISCLAIMER: The guidelines in this section are provided with the intent to help SCE's customers understand SCE's Interconnection Procedures. However, in the case of discrepancies with SCE's rules, such tariffs and regulations will prevail.