Public Safety Power Shutoffs (PSPS) are an operational practice where we preemptively shut off power in high fire risk areas to reduce fire risk during extreme and potentially dangerous fire weather conditions.
Actual frequency of PSPS events will depend on various weather and environmental factors, and the decision will be made with the most accurate assessment of real-time information and available situational awareness data available.
PSPS: Typical Timeline
Click each image for more detail.
*Erratic or sudden onset of conditions may impact our ability to provide advanced notice to customers.
Variable Factors for PSPS
Here are some of the other factors we consider when evaluating wildfire risk and operational practices such as Public Safety Power Shutoff: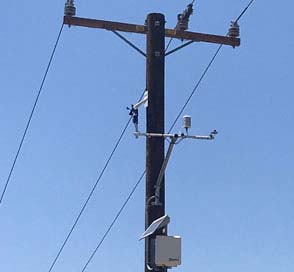 Wind speed and direction, temperature, and relative humidity are some of the some of the weather components that are monitored related to wildfires.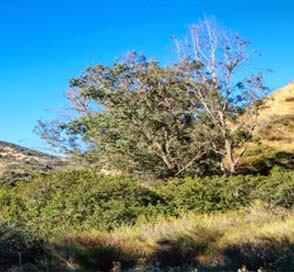 Fuels play a significant role in the spread of wildfires. The amount, type, and moisture content of the vegetation are key factors affecting how fires grow and how difficult they are to control.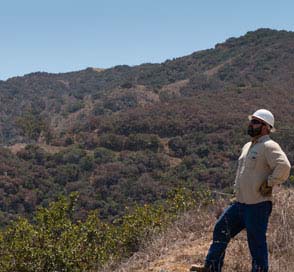 Temperature, relative humidity, and wind can change drastically over a short distance within complex terrain presenting challenges to firefighting efforts.
PSPS: Frequently Asked Questions
Emergency Preparedness
Protecting you and your family from the threat of wildfires is our company's highest priority. Taking important actions to reduce the risk of wildfires has long been a focus for us. We continue to look for ways to enhance our operational practices and strengthen our infrastructure to address the increased threat of wildfires.
You and your family should be prepared for all types of emergencies.
To prepare specifically for a power outage, please visit our webpage (SCE.com/outages) which contains useful information for dealing with various issues before, during, and after an extended power outage.
Below are some frequently asked questions about Public Safety Power Shutoff.
* Red Flag Warning Definition: A red flag warning is a forecast warning issued by the United States National Weather Service to inform area firefighting and land management agencies that conditions are ideal for wildland fire combustion and rapid spread.