We're Here to Help Your Business Get The Competitive Edge
Our Economic Development Consultants provide one-on-one, specialized consulting service at no cost to you. After assessing your unique business issues, we'll propose a package of available incentives, tools and programs to reduce you operating costs and help make your business more competitive.

So whether you're looking to expand your business, your current lease is expiring, you're planning a move to Southern California, or have considered leaving California, talk to us first!
Top Services We Provide for Your Business:
Local, County & State Tax and Tax Incentive Information and Assistance
State and Federal Tax Credit Availability and Applicability
Customized Training Programs
Business Advocacy Permit and Regulatory Approval Assistance from Local, County and State Agencies
Site Selection Assistance
Lean Manufacturing Guidance
Access to Capital, Financial Programs and Incentives
Utility Users Tax Assistance
GIS Power Site Search Tool
Looking to expand your business in Southern California? Our GIS Power Search Tool can help your company locate power and broadband fiber ready sites in SCE's territory.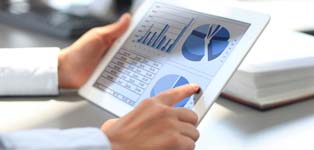 What impact does your business have to the local economy?
Our Economic Impact Analysis tool will help you forecast the regional economic impacts (direct, indirect, and induced) that your business has as a result of employment, wages, and commerce.
Looking for helpful resources to get you started?
Our team is dedicated to connecting you with valuable resources that can help you make well-informed business decisions and succeed, here in Southern California.
So whether you're looking to expand your business, your current lease is expiring, or will be planning a move to Southern California, talk to us first!
Please contact us at (626) 812-7351 or you can email us at any time.
Our Customers' Success Stories
Every day, we are proud to work with businesses like yours to help solve real business problems.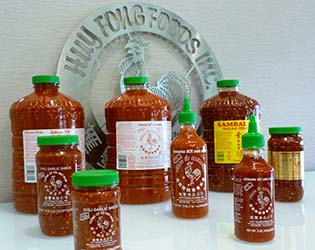 Huy Fong Foods is food manufacturer known for the production of their very popular Sriracha Hot Chili Sauce. The company began in California in 1980 and in 1986 expanded to Rosemead, California. In 2012, the company expanded into their large production and distribution facility Irwindale, CA. Huy Fong Foods distributes their line of sauces around the world.
"We thought Edison only worked with electricity and were not aware of the other services available from their Economic Development Department."
– Donna Lam, Executive Operations Officer at Huy Fong Foods in Irwindale, CA
Problem: In 2013, we met with Donna Lam and David Tran, CEO and Founder of Huy Fong Foods. The company was dealing with permitting challenges which affected their ability to do business in California. These challenges forced the company to consider options, including the relocation of their business to another state.
Solution: Our Economic Development Services group worked with them to develop an Economic Impact Analysis report that showed the value of having a company like Huy Fong Foods in California. This targeted analysis provided a forecast in terms of job growth, tax revenue, and economic impacts at the city, county, and state level and was presented to the city as valuable information supporting the economic output potential of Huy Fong Foods. We also provided a detailed rate analysis showing Huy Fong Foods their multiple energy rate options.
Result: We were one of many partners who worked together with Huy Fong Foods to keep their business here in California and retain over 150 jobs. The company was able to supply the city with the Economic Impact Analysis and work closely with city officials to resolve the permitting challenges. Additionally, the detailed rate analysis helped identify a new Time of Use rate which will provide an annual savings of over $100,000.
By Caroline Aoyagi-Stom
Almost everything comes in a box these days. Whether ordering shoes from an online store, buying your weekly groceries from the local market or gift wrapping toys for the holidays, what you purchased likely came in a box. 

And that corrugated box may have been made at one of seven plants — including one in Santa Fe Springs, Calif. — owned by U.S. Corrugated, Inc. a national corrugated packaging producer from Ohio known for their environmentally-friendly products. 

"We produce a lot more with a lot less energy than your typical plant," said Mark Belser, U.S. Corrugated, Inc. manufacturing manager for the Santa Fe Springs plant, noting they recycle paper, metal and plastic at the facility. They also use wastewater treatment equipment to help save water. "We work with the local communities to reduce our environmental footprint." 

Two years ago, U.S. Corrugated, Inc, looked to expand its operations and narrowed it down to two locations: Santa Fe Springs, California or Monroe, Louisiana. In an effort led by the Governor's office, an economic development team was created — including Southern California Edison, Go-Biz, Los Angeles County Economic Development Corporation and the city of Santa Fe Springs — to help convince the company to build in Southern California. 

Today, what started as an empty building on Mica Street in Santa Fe Springs is now a super plant. The high-tech machinery throughout 200,000 square feet of space is energy-efficient and their products are environmentally-friendly with 85 percent of each box made with recycled paper goods. U.S. Corrugated, Inc. also does not own any paper mills and instead works with global suppliers. 

As large piles of corrugated boxes wait in neat rows to be shipped to customers from a variety of industries, including food processors, soft drink companies and retail stores, machinery controlled by computers and operated by robots hums 24 hours a day, five days a week. Staff use touchscreen computers to process orders on machines that can churn 350 boxes a minute. 

"To see this plant come to fruition is amazing," said Tod Sword, SCE Economic Development Consultant, who first worked with U.S. Corrugated, Inc. in 2015. "It is truly about creating jobs that support the quality of life in California. We are helping the state's regional economy." 

SCE's Economic Development Services team — a group that partners with the city, county and state to attract and retain business customers that might otherwise leave SCE's service territory — worked with U.S. Corrugated, Inc. to help the company save energy and money with a robust set of California incentives. Two programs they participated in were SCE's Economic Development Rate and Savings by Design, an energy-efficiency program for the design phase of a new construction or a major renovation. 

Through Savings by Design, U.S. Corrugated, Inc. installed LED lights with sensors throughout its plant and offices. They also installed energy-efficient heating, ventilation and air conditioning systems. Through this program, the company significantly reduced their annual energy costs and received a one-time incentive of $79,000 for their energy efficient investments. 

"Our hope is that these types of incentives will offset the initial costs for businesses," said Andrew Lee, an SCE technical specialist who works with businesses enrolled in Savings by Design, a program that allows SCE to partner with customers meeting their sustainability goals. 

With the success of the Santa Fe Springs plant, U.S. Corrugated, Inc. recently opened a sheet producing plant in Cerritos to supply sheet paper to its main operations. Both plants together employ about 150 people from the local area. 

"We are proud of what we have been able to accomplish here in Santa Fe Springs the past two years," said Dave Doherty, U.S. Corrugated, Inc. CFO, who praised the economic development team. "We are investing in Cerritos because we have been successful here." 

"SCE is only as strong as our customers and we are proud to provide our customers every advantage to be as successful as possible by tapping into economic development resources," said Sword.