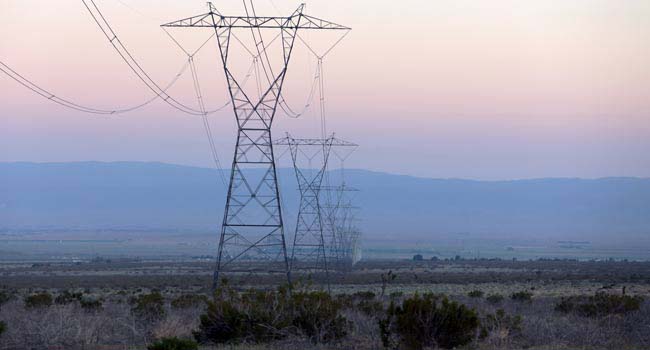 Throughout our 50,000 square mile service area, we own or have easement rights to properties which we use to operate the utility. While the primary purpose of these properties and easements is for utility purposes, from time to time we are able to allow the public and local governments to use them for purposes that are compatible with our primary utility purpose and with our guidelines for such uses.
We evaluate each request to determine whether we will allow a proposed use on our property or within our easements. This review includes but is not limited to determining whether the proposed use is compatible with our land rights, our current and future use of the land, and operational criteria.
How to Get a License to Use Our Property
Here's how to submit a request for a license to use our fee-owned property.
You will need to be familiar with this information. The sample site plan is provided to help you complete your own site plan, which will be required later in the process.
Ownership records may be found at the local County Recorder.
The package consists of three items: your completed intake form, completed credit check form and a city, county, or topographical map of the area, with your specific area of interest highlighted.

Submit your completed form and highlighted map to us at landuse@sce.com.
We will review your request for compatibility with our Land Use policy.
In cases where we believe the proposed use may be compatible with our land rights, current and future use of the land, guidelines, and Land Use Policy, we will contact you. A site visit will be scheduled and we will explain our licensing process and fees.
Additionally, at this time, we will request further information, including your completed site plan. Please familiarize yourself with our Guidelines for Standard Licensee Improvements. Submit your completed site plan to us at landuse@sce.com.A sample site plan is provided as an example.
After your documents and all approvals have been received, a license agreement and Exhibit A map will be prepared.
License fees and insurance certificates must be submitted at the time you execute and return the agreement.
As licensee you will need to have in place and in full force during the life of the agreement, all of the following insurance:
General Liability
Automotive Liability
Worker' Compensation
Employer's Liability

For more information about insurance, review the Answers to Common Questions below.
These general requirements and restrictions apply to all third-party uses of our property and easements. The following list is not exhaustive and SCE may require additional conditions.
SCE's access to its land (including fee-owned and easements) and facilities must be maintained at all times.
All users of SCE's land shall be responsible for compliance with all applicable federal, state, county and local laws affecting use of SCE's land. The user must obtain all permits and other governmental approvals required for the proposed use.
All third-party proposed uses must maintain adequate clearances from SCE's facilities.
No plant species protected by federal or state law shall be planted within SCE's property and easements .
All new trees and shrubs proposed on SCE land rights shall be slow growing and not exceed 15 feet in height.
No wetlands, other sensitive natural habitat, vegetation related natural plant areas, or environmental mitigation on SCE land will be permitted.
Groundwater or storm water infiltration or recharge and water basins will not be allowed on SCE property.
Flammable or combustible materials are not allowed to be used or stored on SCE's property.
SCE may require a third-party user of SCE land to implement certain safety measures or mitigations as a condition to approval of the third-party use. Users of SCE land must adhere to minimum grounding standards dictated by SCE.
Uses on SCE land will not be approved if said use is deemed unsafe.
Answers to Common Questions
Find answers to common questions about licensing our fee-owned property.
License fees are based on proposed use and property values. We will provide you fee information after your application is reviewed and approved.
A nonrefundable $250.00 application fee is required for all requests and must be paid when submitting your application.
If your application is approved, an additional nonrefundable $750.00 administrative fee will be added to the cost of your first-year license fees.
License fees are based on proposed use and property values and will be provided to you after your application is reviewed and approved.
Please note: The above referenced nonrefundable fees reflect the administrative cost SCE incurs to review your application, and if approved, prepare the license agreement.
If you see vacant property under transmission lines that you are interested in licensing, please validate that the property is owned by SCE and contact SCE to request availability.
The typical insurance requirements include General Liability, Worker's Compensation, and Commercial Automobile coverage. Coverage is dependent on land use. and SCE must be included as an additional insured.
Our process time may vary based on the following: availability of parcel(s) requested, operational feasibility, specific use, environmental concerns, and site plan review. Review times may also be impacted by internal project needs.
A site meeting will be scheduled after our preliminary review of your license request has determined that your intended use is compatible and does not interfere with our existing facilities, operating requirements, and future improvements as defined in the SCE Constraints & Guidelines.
These are some low-intensity uses we may consider on our property:
Greenbelts (grass, shrubs, and trees with a maximum height and mature growth limitation based upon the Operational Criteria)
Trails for walking, hiking, horseback riding, and non-motorized biking
Horticulture (i.e., nurseries) and agriculture, except community gardens
Wireless communication facilities within the footprint of the tower or removable shelters/equipment (refer to Carrier Solutions Process)
Temporary activities, such as TV filming (refer to the Filming Process)
Authorization is different from City to City. It is the responsibility of the potential licensee to complete the necessary due diligence to obtain the proper permits and approvals from the City, County and State.
We are committed to being a valued community partner. As such, we require that licensees maintain the licensed property per the terms of the license agreement.
Yes, SCE needs 24-hour access to the property at all times, along with access for maintenance and in cases of emergencies.
A standard license term is 5 years. However, given the nature of our operations, Licensees should recognize that we reserve the right to terminate the license at any time.
As a licensee, you may choose to pay the full term, quarterly, or on an annual basis, with initial payment due at execution of the License Agreement.