Embrace the EV Future
---
Our Charge Ready Program assists business and property owners with deploying the infrastructure and equipment necessary to support electric vehicle (EV) charging stations at their locations.This program helps by providing financial incentives, infrastructure, and technical support to facilitate the installation and maintenance of EV charging stations. With greater ease and affordability, our business customers can now meet the growing demand for clean energy charging options from their customers, employees,communities, and/or tenants.
Class name
sce-header-center
Why go electric?
---
Discover the benefits of electrifying your business or organization.
Class name
sce-header-center
In addition to joining the green energy evolution, organizations with EV charging stations may have a competitive edge when attracting and retaining employees, tenants, and clients. Properties that support EV charging are positioned to thrive as demand for EVs continues to rise.
Businesses and organizations that embrace the EV movement are leading California by example. As the state moves toward a carbon neutral future by 2045, millions more EVs are expected to be on the streets in the years ahead.
Did you know that installing EV charging stations can be cost-effective? For a limited time,SCE is helping organizations like yours reduce or eliminate costs associated with installing charging stations. Through our Charge Ready Program, SCE will offset a significant portion of your cost for the purchase and installation of charging station equipment.
Find the Program for Your Needs
---
Class name
sce-header-center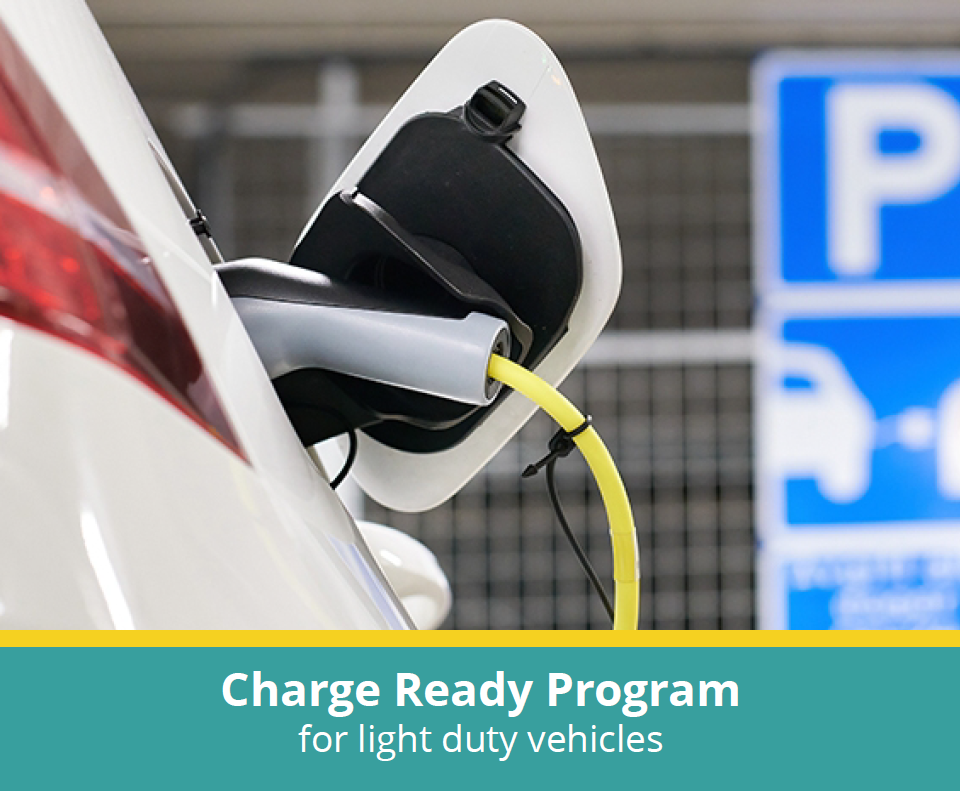 We offer three Charge Ready program options for light-duty vehicles aimed to help Southern California businesses install EV charging equipment. Organizations of all kinds—public sector, commercial business, and multi-family housing—are eligible to be part of the sustainable future while saving money.
Our Charge Ready Transport program helps managers of fleets transition to the operation of electric vehicles. This program empowers fleet vehicle decision makers to lead the way to a sustainable future while reducing costs.

In addition to our rebates, our pilot programs specifically help park and beach locations and K-12 schools become more EV-friendly. These programs educate the public on the benefits of EVs and in some cases include EV charging station installation.
We're Here to Guide You Along the Way
---
Class name
sce-header-center
EV Charging Submeter Billing Option
SCE customers will soon have the option to have their EV charging separately billed. SCE's submeter billing option will enable customers to separately measure and bill energy consumption associated with EV charging stations.
We are eager to work with third-party companies and vendors to help our customers implement electric vehicle charging station projects. Explore our resources to learn about the partnership opportunities we have to offer.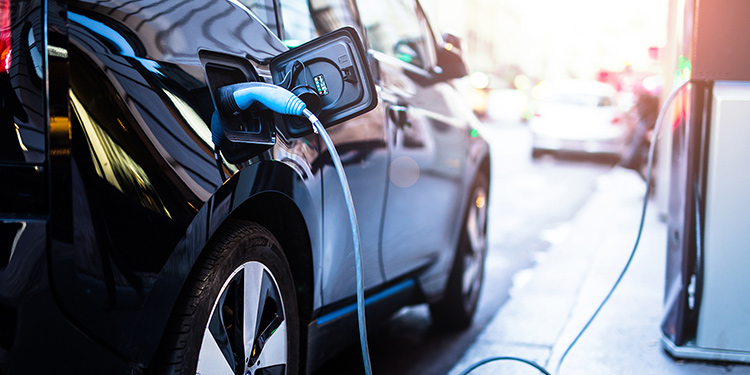 Approved Product List
We developed an Approved Product List (APL) to identify EV charging stations that meet various functional, technical and safety requirements. Program participants are required to choose their equipment from the APL.
Charge Port Estimator
Our Charge Port Estimator tool helps you estimate the number of EV charging station ports your property will need based on your total number of parking spaces, location type, and more.