Important Information About Critical Peak Pricing

Effective June 1, 2022, events can be called year-round on any day of the week, including weekends and holidays.
Get to Know Critical Peak Pricing (CPP)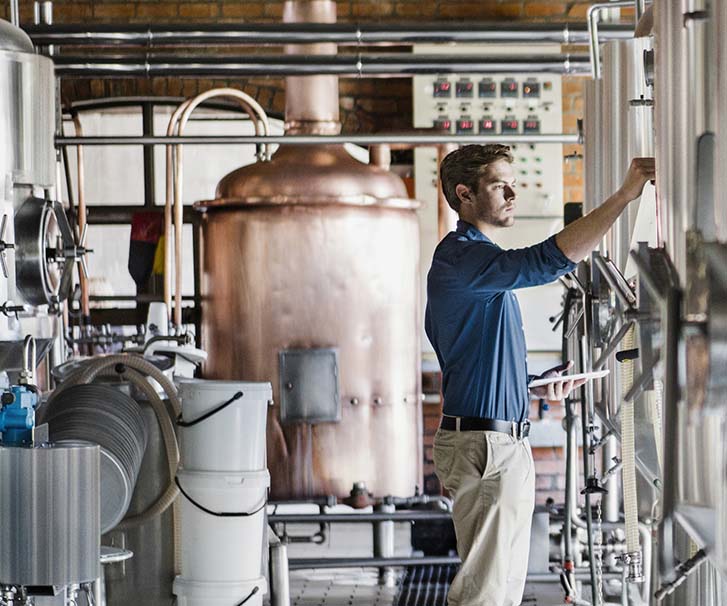 CPP is the default option for small, medium, and large business customers (Rate Schedules TOU-GS-1, TOU-GS-2, TOU-GS-3, and TOU-8) as well as large Agricultural and Pumping (Rate Schedules TOU-PA-3) customers. CPP offers a discount on summer electricity rates in exchange for higher prices during 12 CPP event days per year called between 4 p.m. and 9 p.m., usually occurring on the hottest summer days. If your business reduces its electricity use when we notify you of CPP events, you can lower your overall costs during the summer season—when your bills are typically the highest.
Save More with the Technology Incentive Program 
If you are enrolled in Critical Peak Pricing, you could get $75 back when you register your qualifying smart thermostat in the Technology Incentive Program.
During a CPP event, we will notify your smart thermostat provider to temporarily adjust the temperature setting on your thermostat to limit A/C usage at your business. You will always have the ability to adjust the temperature during these events, but this could affect your CPP event charges.

Already own a smart thermostat?
Enroll your smart thermostat in the technology incentive program. Click on your thermostat manufacturer below and you will be redirected to the home page to begin your enrollment.
Need to purchase a smart thermostat?
Visit the SCE Marketplace for valuable information about smart products, programs, and tools.
Don't miss your notifications.
Inicia sesión para actualizar tus preferencias de contacto. Recibe notificaciones por correo electrónico, llamada telefónica o mensaje de texto al contacto de tu elección para cada una de tus cuentas de servicio.
¿Quiénes se ven afectados?
Businesses with service accounts on a TOU rate plan for at least 24 months and on any of the following eligible TOU rate plans will be annually defaulted to CPP:
Small, medium, and large businesses (Rate schedules TOU-GS-1, TOU-GS-2, TOU-GS-3, and TOU-8)
Agricultural and Pumping customers with service accounts over 200 kW (Rate Schedule TOU-PA-3)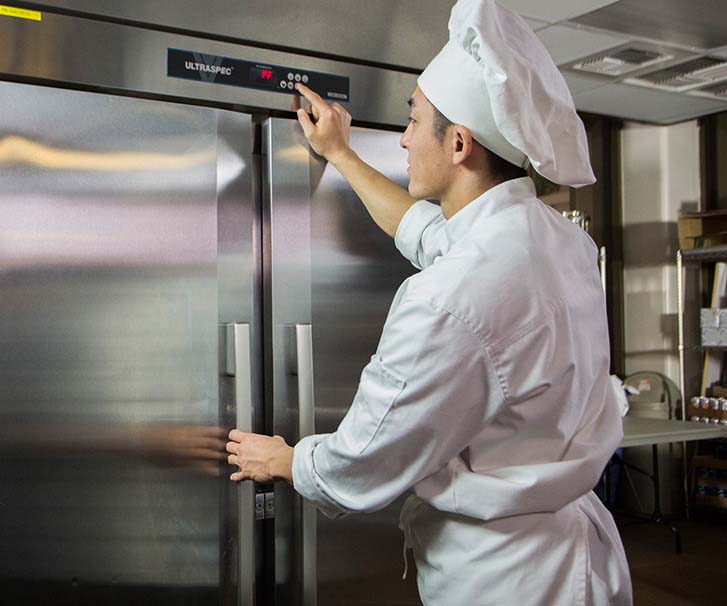 Tendrás la posibilidad de elegir una tarifa sin CPP en cualquier momento.
You can compare all your rate options below, but before you do, check out how CPP works. The program could actually lower your energy bill.
Gana en tranquilidad con la Protección de tus facturas.
Aquí te explicamos cómo funciona el CPP:
1. Si te has inscrito para recibirlas, te enviaremos una notificación informándote que hemos activado un evento del CPP para el día siguiente. Puedes recibir la notificación mediante la opción que prefieras de llamada telefónica, mensaje de texto o correo electrónico. Los eventos del CPP pueden ocurrir durante todo el año únicamente en días de semana no festivos.
2. Al día siguiente, durante el evento del CPP, debes reducir tu consumo de energía entre las 4 p.m. y las 9 p.m. ya que todo el consumo durante dicho horario se te cobrará a una tarifa significativamente más alta que las tarifas TOU normales.
Compara las opciones tarifarias
Averigua cómo te afectará el programa CPP. Nuestra herramienta Rate Analyzer (Analizador de tarifas) te ayudará a comparar las tarifas en base a tu consumo efectivo.
Business Energy Advisor (Asesor de energía para negocios)
Tómate 5 minutos para responder a un cuestionario sobre tus instalaciones y recibe recomendaciones personalizadas con medidas y estrategias rentables para mejorar tu eficiencia energética.
Datos detallados sobre CPP
Nuestra útil hoja de datos resume el programa Critical Peak Pricing. Encuentra las respuestas a las preguntas más frecuentes y las soluciones para ahorrar energía durante los eventos del CPP.
Consejos para reducir el consumo de energía durante un evento del CPP
Your business will not have to shut down operations to participate in CPP events. Instead, these tips can help reduce your energy usage during a CPP event.

Turn off all nonessential indoor/outdoor lighting, signage, window displays, fountains, and office equipment not in use.
Raise cooling thermostat settings to 78°F with a programmable smart thermostat.
Install sensory controllers on vending machines to shut them down for short periods of time.
Reduce production during CPP events or reschedule during Off-Peak or Super Off-Peak hours (when CPP events will not occur).
Unplug battery chargers and use only precharged equipment during On-Peak hours; charge battery-operated equipment prior to CPP events.
Un caso de éxito con el CPP
"Bajamos nuestra factura eléctrica al inscribirnos en el programa Critical Peak Pricing y reducir nuestro consumo de energía durante los eventos del CPP. Recibimos $11.300 en incentivos en el 2014 y casi $15.000 en el 2015".
– Paola Bravo, presidente y copropietaria, S. Bravo Systems
¿Tienes preguntas sobre el CPP? Nosotros tenemos las respuestas.