Introducing the SCE Demand Response (DR) Alerts mobile app. Set up the app to receive courtesy custom alerts* about upcoming DR events, delivered straight to your smartphone.
Receive notifications when a DR event is scheduled, when it starts, when it ends or all three; and then customize by DR program, area, and alert preferences.
Download for Free on the App Store or Google Play.
*Please note that setting alerts does not enroll you in a DR program. Notifications are a courtesy service. Customers enrolled in DR programs are still responsible for event participation even if the notification is not received.
Information at Your Fingertips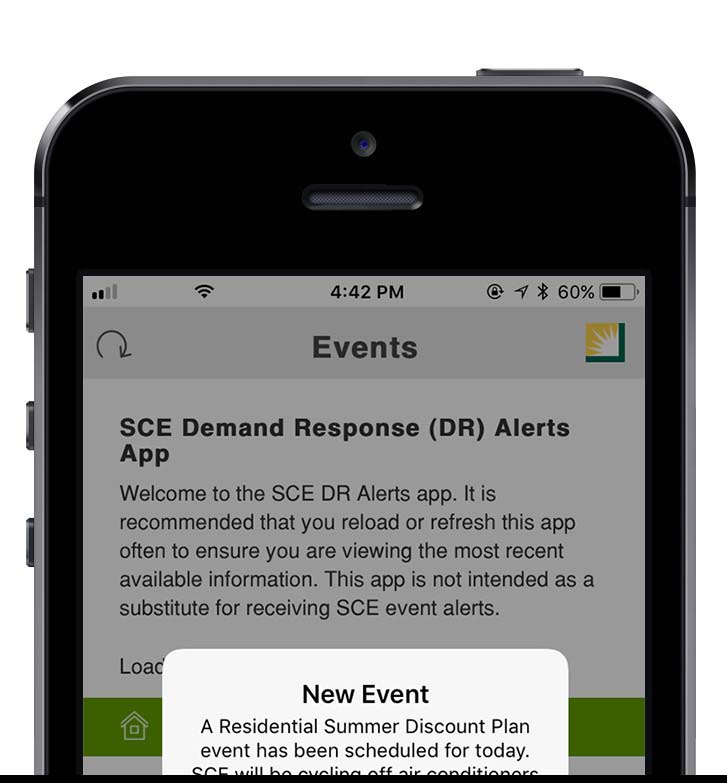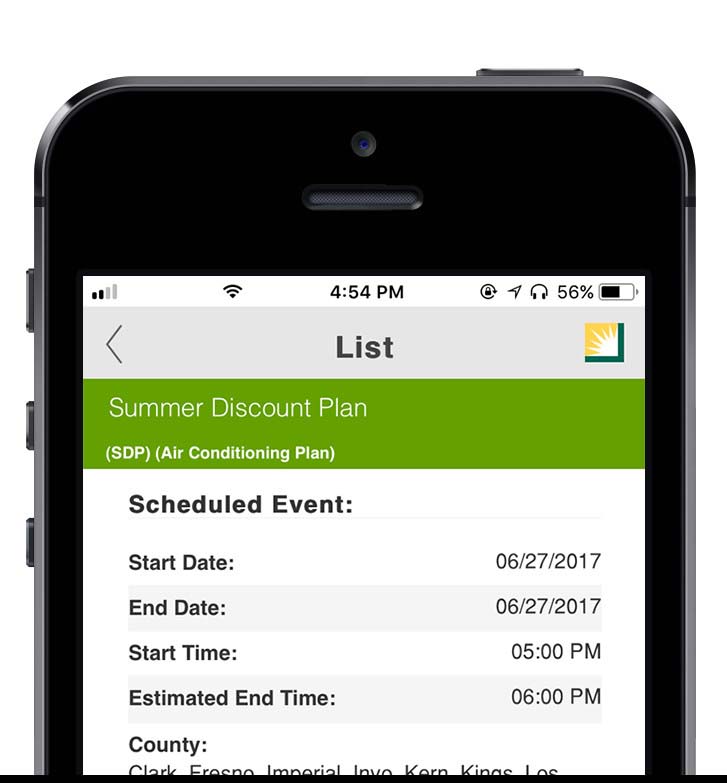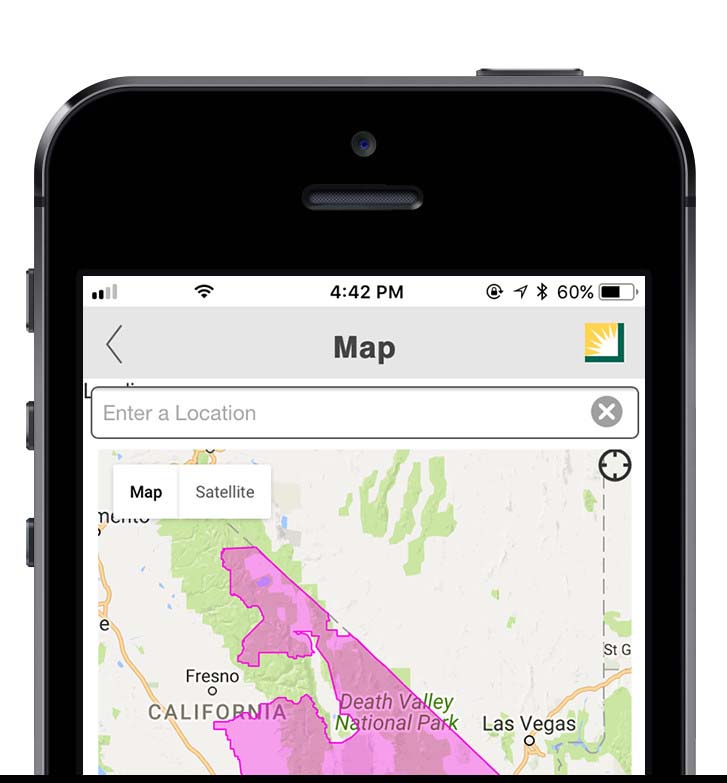 Summer Discount Plan (SDP)
Critical Peak Pricing (CPP)
Smart Energy Program (SEP)
Agricultural Pumping Interruptible (API)
Capacity Bidding Program (CBP)
Critical Peak Pricing (CPP)
Summer Discount Plan (SDP)
Base Interruptible Program (BIP)
Real Time Pricing (RTP)
Emergency Load Reduction Program (ELRP)
Frequently Asked Questions