Public Safety Power Shutoff
---
Class name
left-box-content
Class name
sce-ot-main-title
What is a Public Safety Power Shutoff?>
The threat of wildfires in California is real and growing. With one-quarter of SCE's service area in high-risk fire areas, keeping our communities safe by preventing wildfires is a top priority.
One critical tool we use to prevent wildfires is the Public Safety Power Shutoff (PSPS), in which we may temporarily shut off power to your neighborhood during dangerous weather conditions to prevent our electric system from becoming a source of ignition. These safety shutoffs are a measure of last resort for keeping you and your community safe.
Visit our Outage Map to see if power in your neighborhood is shut off due to a PSPS or is under consideration for one.
We base PSPS decisions on data gathered from fire scientists and meteorologists forecasting dangerous wildfire conditions, and on real-time information from our crews in the field. We understand that a PSPS event can create hardships for affected customers, and the decision to shut off power is never taken lightly.
Experiencing a Public Safety Power Shutoff? Check the status and details of your outage on our Outage Map.
Power shutoffs currently in effect or under consideration due to heightened wildfire risk:
Current Public Safety Power Shutoffs
| | |
| --- | --- |
| Of SCE's 5 million customers: | 0 |
---
No counties/customers currently experiencing shutoffs.
Power Safety Shutoffs Being Considered
| | |
| --- | --- |
| Of SCE's 5 million customers: | 0 |
---
No counties/customers currently under consideration for power shutoffs.
Notes:
Field and weather conditions change regularly and there may be a delay in posting updates. Please check back for updates on recently affected areas.
Customer counts are based on county circuits. If a circuit expands beyond one county, customers will be counted in each county, resulting in a potential overcount.
Preparing for a PSPS Event
---
Class name
sce-header-center-desc
A PSPS event will last as long as the dangerous fire weather conditions persist. When weather improves, we will inspect our lines for damage before restoring power. This typically takes up to eight hours but could take longer if we need daylight for safe inspections. The most recent information on estimated restoration ranges may always be found on the Outage Map.
Class name
sce-ot-preparation sce-para-typ-1
What To Do?
Class name
sce-header-center-desc wpo-header-22
Whether you are a residential or business customer, there are steps you can take if you lose power for an extended time during a PSPS outage.
Class name
sce-ot-preparation sce-space-md
Keep important telephone numbers near your home's main phone (fire department, paramedics, police, hospital, doctors, relatives, neighbors).
Place flashlights in handy locations, like near the home phone.
Install surge protectors to safeguard valuable electronics like computers and home entertainment systems. Be sure they are properly rated for your electronics.
Get acquainted with your home's utility boxes (electricity, water, and gas), learn how to turn them off, and keep the tools handy.
Make sure your water heater is braced, anchored, or strapped in compliance with California law.
Learn to manually open your home's automatic garage door or gate when power is out.
Gather loved ones periodically to review the family safety plan, including how you'll address the needs of infants, the elderly, people with disabilities, and pets.
Conduct employee awareness training to educate staff on the safest response before, during, and after an event.
Learn how to override or manually operate security gates.
Develop a business continuity plan that defines employee roles and responsibilities during an electric outage.
Create a list of critical equipment that must be turned off during an outage to prevent damage.
Try to keep mobile devices fully charged at all times.
Familiarize yourself with your office's utility boxes (electricity, water, and gas) and how to turn them off; keep the proper tools to do so handy.
Identify an off-site meeting area in case you need to evacuate.
If you plan to operate an emergency generator during any outage, please call us at 1-800-990-7788 to let us know. This helps us protect our employees from possible electrical back feed.
If you have a portable gas generator, identify an outdoor location where you can safely use it in a power outage – never use it indoors.
If you do not have a generator, consider renting a portable one, if needed. (Please note that we cannot reimburse you for this cost.)
Common Questions about PSPS Events
---
Class name
sce-header-center
Supporting PSPS Pages
---
Weather and other factors influence PSPS decisions and may change where, and for how long, customers are affected. SCE provides tools and resources for insight into the factors that could trigger a PSPS event, as well as for learning about what we're doing to prevent wildfires.
Class name
sce-header-center-desc sce-ot-preparation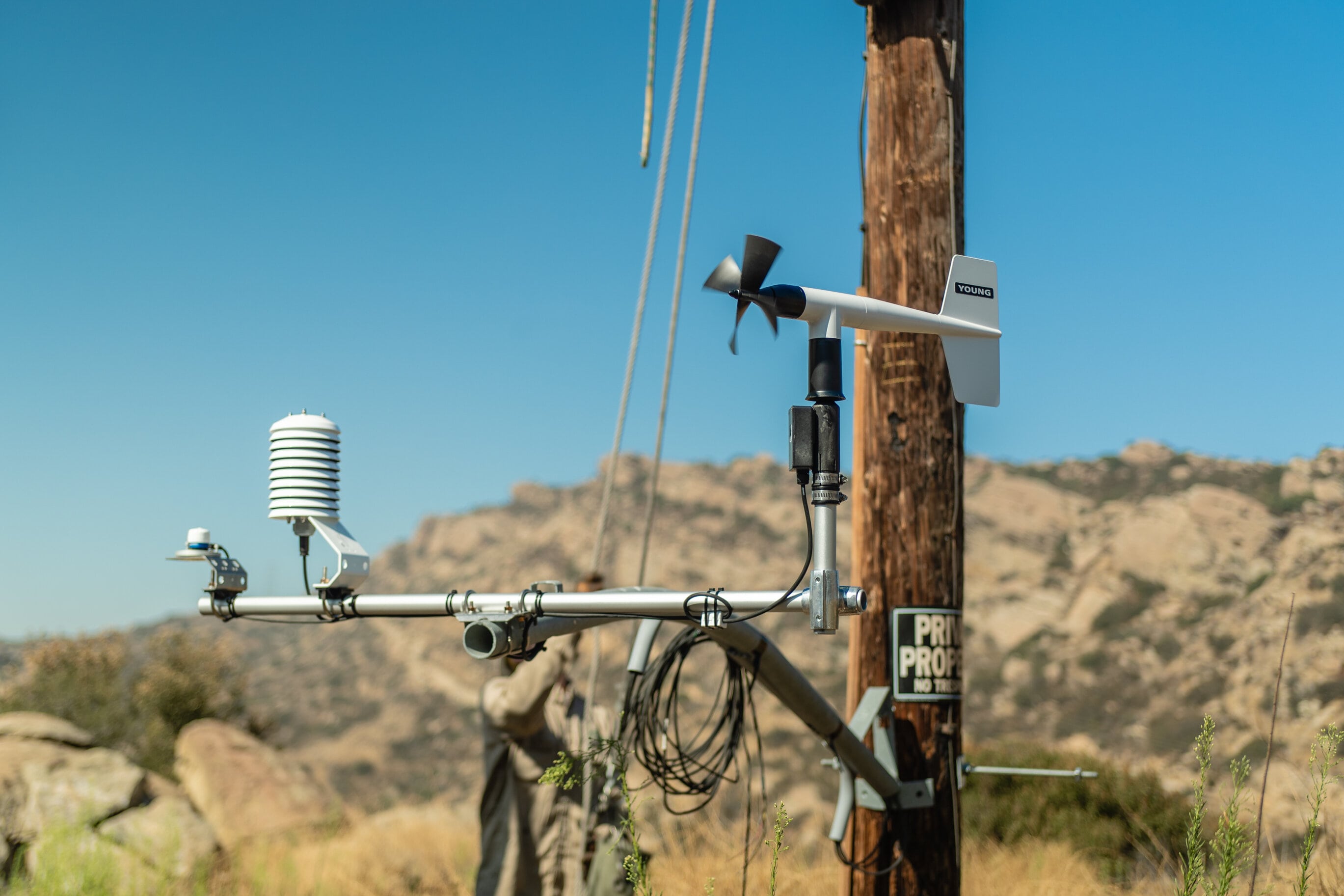 Weather and Fire Detection Map
View current weather conditions, red flag warnings, and other wildfire-related weather threats.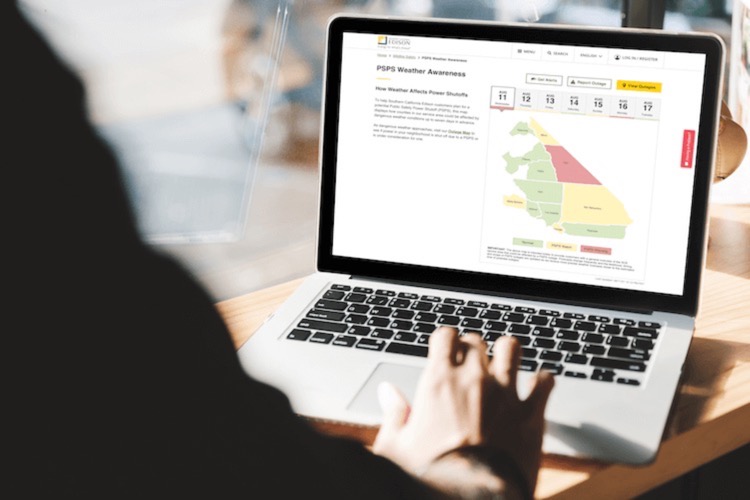 Stay informed about developing weather trends with our seven-day outlook.
Wildfire Prevention Efforts>
Learn how we're helping to prevent wildfires before they happen, better predict when a wildfire may occur, and respond quickly if one starts.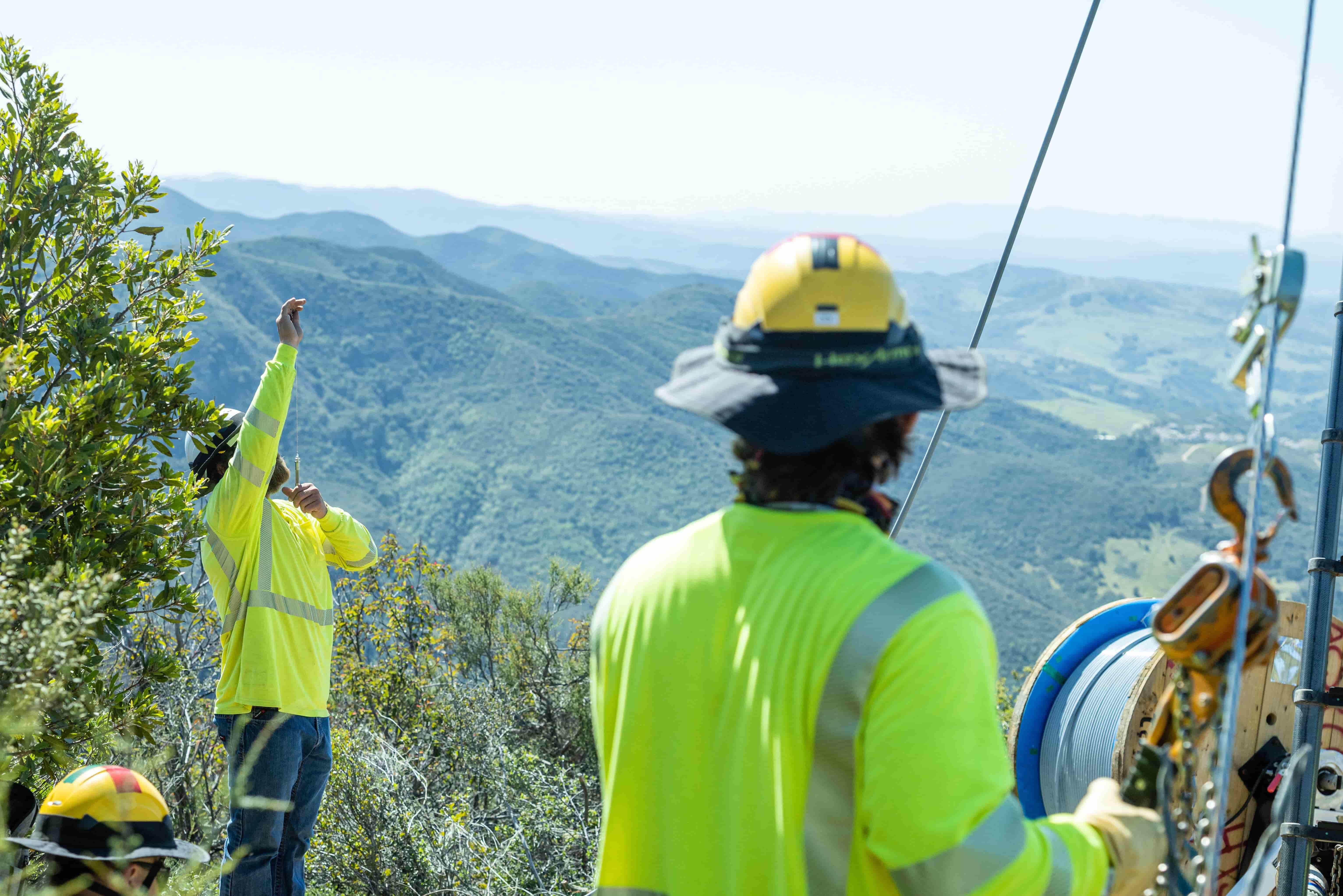 Customer Resources and Support
Our top priority during a power outage is your safety and that of our crews. Follow the link below for programs and services that can help you prepare for a Public Safety Power Shutoff.
Class name
csrp-weather-backtotop