Energy terms and ideas can be challenging. Here's a quick guide to what your bill is telling you.
Your SCE bill features details and information about usage, charges, and account information. Even though your bill might look different than the one below, here are some of the key sections you'll find on most bills:

You'll find your Customer Account number in this section, which you may need if you contact Customer Service or other SCE representatives. You'll also find your Rotating Outage Group number and POD ID if you are a CCA customer.

This shows what you owe, when it's due, and last month's charges and payment status.

Track and compare your energy usage over time.

Paying by mail or in person at a payment agency? Submit this stub with your payment. It shows the amount you owe and your payment's due date.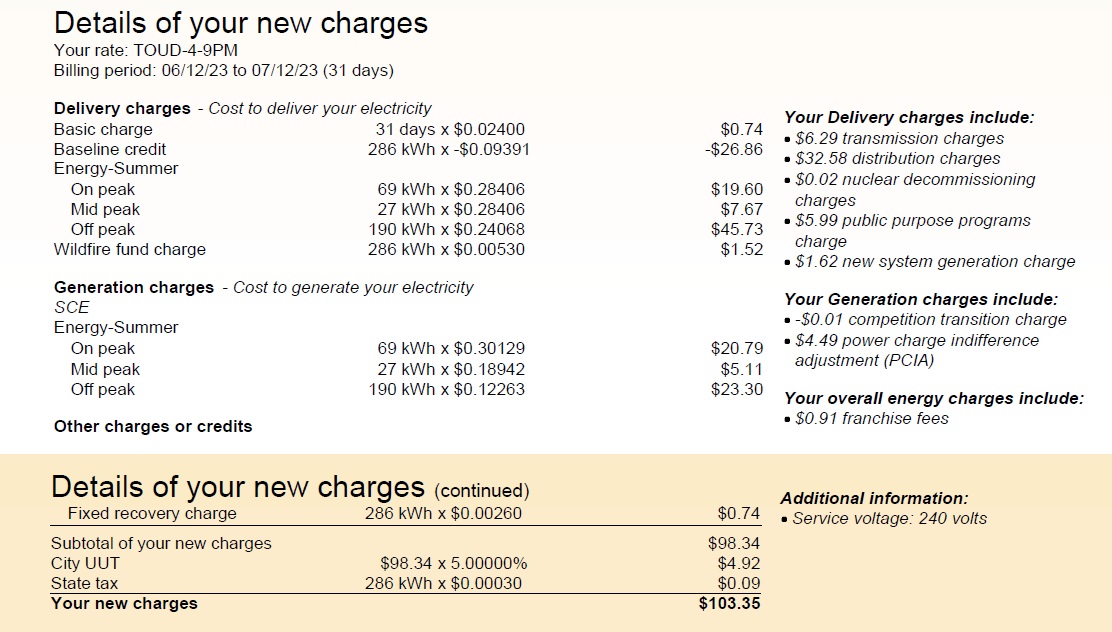 Our TOU plans feature different rates based on the time of day. By taking advantage of lower rates during off-peak and super off-peak periods, you can avoid higher weekday rates when energy resources are in demand. This section of your bill shows your usage and total cost broken down by peak period to help you manage your energy costs. If your bill looks different, scroll down to view Bill Breakdowns below.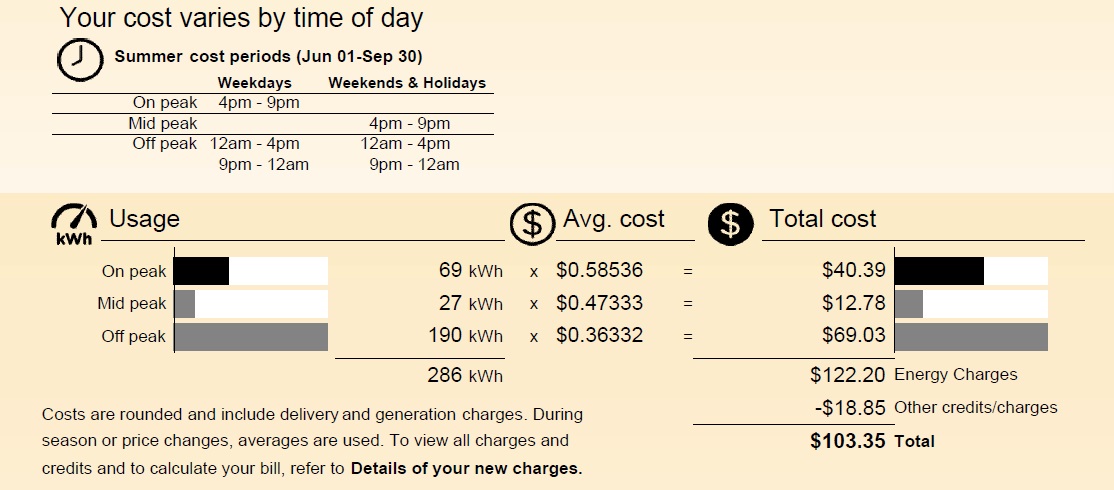 This shows what you owe, when it's due, and last month's charges and payment status. If you are on an NEM rate your bill may look different. Scroll down to view Bill Breakdowns below.
View full bill breakdowns for each type of bill.
Net Energy Metering (NEM) BiIl
These rate plans are for customers who generate power using solar or other renewables.
NEM 1.0 Bill Guide
(for residential and small business customers who received permission to operate on or before June 30, 2017)

NEM 2.0 Bill Guide
(for residential and small business customers who received permission to operate on or after July 1, 2017)
SOMAH-VNM Bill Sample applies to multifamily and virtual net metering solar projects.
California Climate Credit
Wondering why you received a credit on your bill? The California Climate Credit is part of California's efforts to fight climate change.
Utility User Tax (UUT) and California Climate Credit / Greenhouse Gas FAQ
Why do energy bills change every month?
There are lots of factors that can affect your monthly bill. To get the most out of your energy expenses, there are three key things you'll want to consider: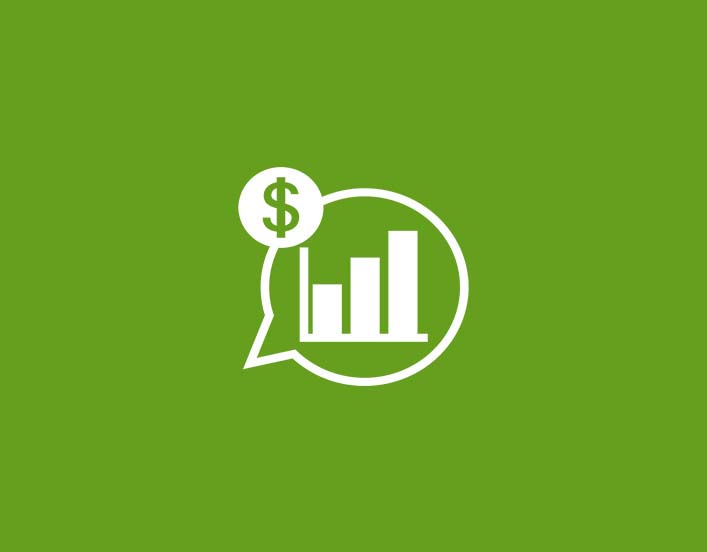 Everything from the appliances and electronics you use to the insulation in your walls can affect your bills. Our Home Energy Guide offers practical advice and simple tips to conserve energy.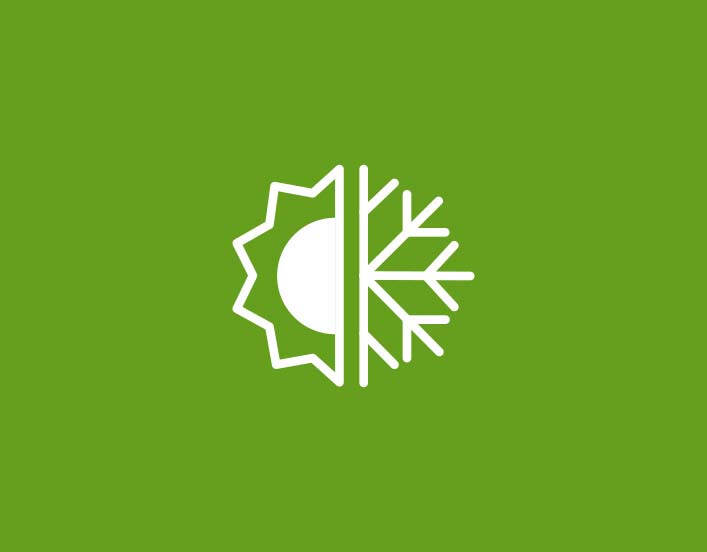 The Seasons and AC/Heating
Costs can jump during summer or winter months if you use electricity for your cooling or heating. If you are a residential or commercial GS-1 customer and would like your bills to be more predictable, you may be interested in our Level Pay Plan. To enroll, call us at 1-800-434-2365.
Concerned about energy theft?
If you're seeing out-of-the-ordinary electrical usage, see our Energy Use page for possible causes. Energy theft, although rare, is a possibility. You can take the following steps to determine if electricity is being stolen, but you will need to turn off the electricity to your house - make sure you can do this without harming people or equipment.
Tools To Help Manage Your Bills
We offer a variety of energy saving plans, rate programs, and rebates that can help you lower your bill.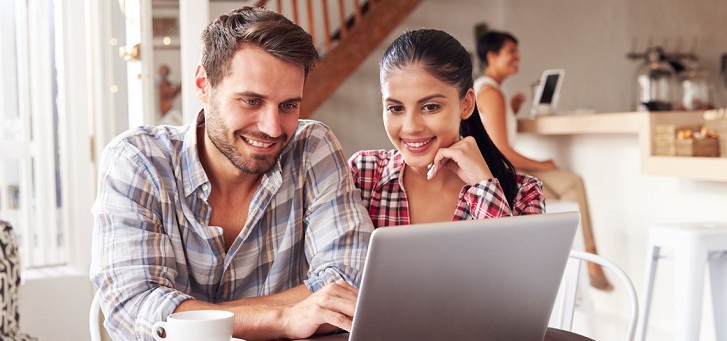 Rate Plan Comparison Tool
The Rate Plan Comparison Tool can provide you with a personalized comparison between your current rate plan and other rate plan options. Compare rates to see which works best for you.
Find information about the latest technologies and programs that can help you cut costs and save energy in your home.