Circuit Upgrades Help Reduce PSPS Outages
---
Class name
left-box-content
Class name
sce-ot-main-title
SCE has made significant progress expediting grid hardening work to reduce the need for Public Safety Power Shutoff (PSPS) outages in high fire risk areas. In 2021, the company hardened 72 circuits by installing wildfire mitigation equipment such as covered conductor, also known as coated electrical wire, sectionalizing devices to segment or isolate portions of circuits to minimize the number of customers impacted during a PSPS event, as well as fast-curve settings to decrease the ignition risk. The completed work improved electric system performance by more than 70% for customers who experienced frequent PSPS outages during dangerous fire weather events between 2019 and January 2021.
In 2022, SCE hardened 54 additional circuits and made enhancements to 16 circuits that were already hardened. The completed work reduced PSPS events and improved electric system performance by 88% for customers who experienced a PSPS outage compared to 2020 and 2021. In addition to SCE's significant strides to reduce the impact of PSPS through expedited grid hardening work, relatively mild weather and associated fuel conditions last year helped to further reduce the need for PSPS.
To continue reducing PSPS outages, SCE plans to harden approximately 20 additional circuits this year. In addition, in response to the dangerous fire weather conditions experienced over the last two years, which typically occur during peak fire season when wind gusts have reached more than 70 mph in some locations, SCE plans to make further enhancements to approximately 10 circuits already hardened. Even after the work is completed, the need for PSPS is driven largely by weather and fuel conditions in your community.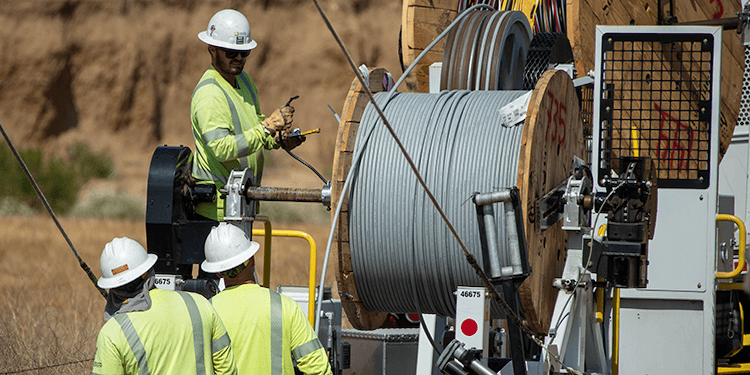 Is Your Address Affected by This Work?
---
Class name
sce-header-center
To learn how this work may affect you, please enter your address in the lookup tool to find the name of the circuit that provides electricity to your community. After that, click on your county and circuit name below to learn more about the grid-hardening work in progress. While this information is accurate at posting, the scope of work and timeline is subject to change. An explanation of the work phases can be found at the bottom of this page
Enter Zip Code and City to Look Up Address
If you are not able to find your zip code or city listed in the dropdown, then your address is not affected.
*If your address is not listed, you are not currently affected by our expedited grid-hardening efforts. However, if future work is scheduled in your community, your address will be added to the lookup tool.
Neighborhoods Not Listed
SCE continues to implement our Wildfire Mitigation Plan to harden the grid in high fire risk areas. Our goal is to make our communities more resilient to wildfires over time and reduce the need for PSPS outages. You will be notified when work may begin in your area.
Expedited Grid-Hardening Work Status
---
Class name
sce-header-center
Legend:
 Phase in process
 Phase completed
 Enhancements
Class name
wpo-md-accordion
Work Phases
---
Class name
sce-header-center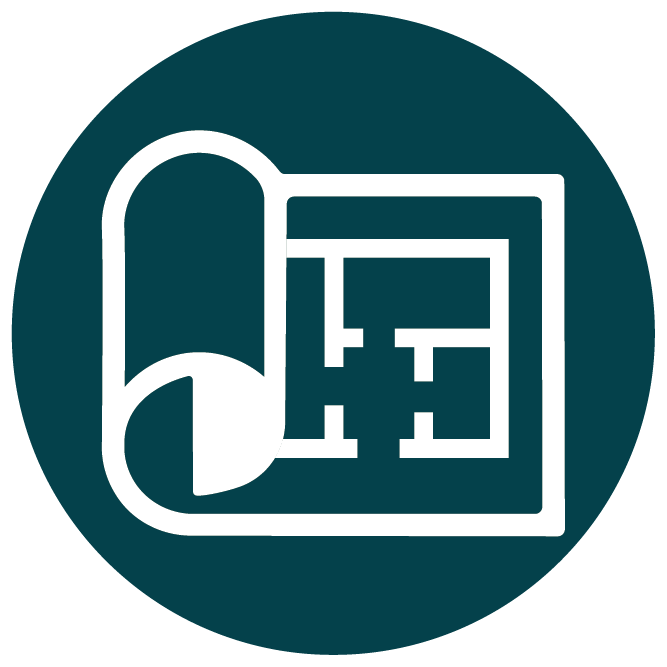 During the planning phase, SCE looks at the best grid-hardening options for reducing the minutes of service interruption experienced by customers. Most projects will involve the installation of covered conductor ...Read More to be able to safely raise windspeed thresholds for PSPS events. Other upgrades might include the installation of devices that enable switching customers to other circuits, segmenting circuits, so fewer customers are affected during an outage, and adding weather stations to gain more localized weather information. There is also a thorough review of the latest ground conditions, such as recent burn scars, to assess the wildfire threat and the need for a PSPS, or a combination of these measures. Read Less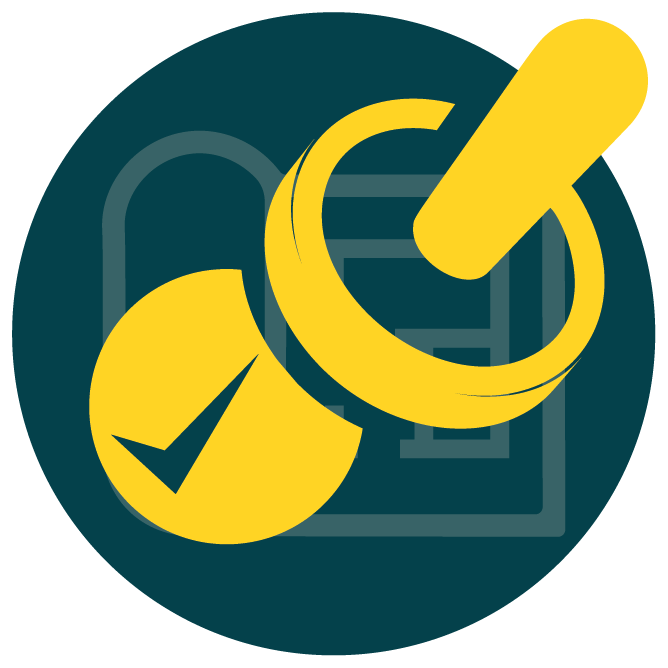 Once the scope of work is established, SCE can determine whether permitting is required. Most projects require at least one permit, typically from a city, county, or Caltrans, for road closures and crane permits. Additional...Read More crane permits. Additional permit requirements depend on the project's location. They may include state and federal land permits, environmental clearances, private property easements, Federal Aviation Administration approvals, or railroad rights-of-way permits. Permit approval may take as little as two months, or the process may be significantly longer. Read Less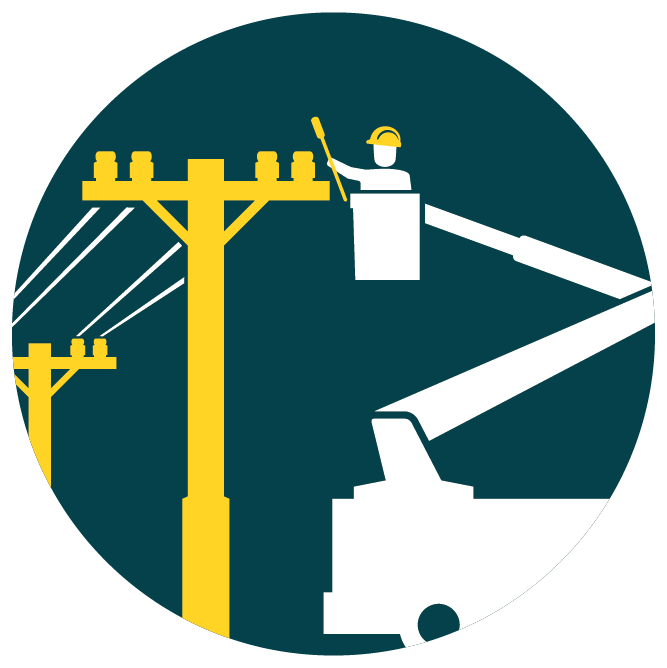 Construction can begin once all the required permits are received, and the work can be scheduled. In most cases, this work will require an outage; we will notify customers in advance if an outage is needed. Construction work may be scheduled ...Read More or delayed for a variety of reasons, including the need for crews to focus on emergency repairs, outage restrictions during heat storms, and the discovery of endangered species or historical artifacts on-site. Read Less
Class name
csrp-weather-backtotop