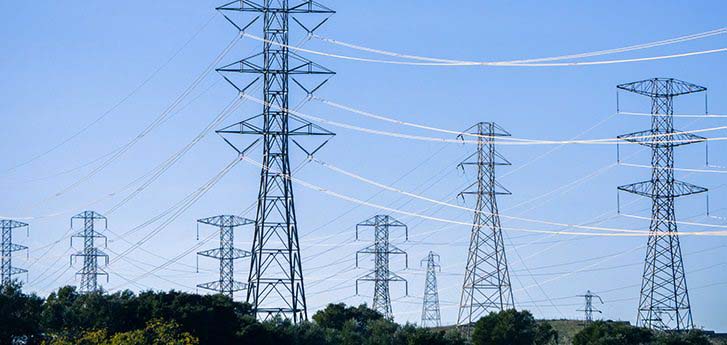 Powering Off for Wildfire Safety
When there are potentially dangerous weather conditions in fire-prone areas, we may need to call a Public Safety Power Shutoff (PSPS) event. During these events, we will proactively turn off power in high fire risk areas to reduce the threat of wildfires. Turning off our customers' power is not something we take lightly, but PSPS events are one of the ways we can better ensure the safety of the public, our customers, and our employees.
Get notified about PSPS events and other outages near you.
Sign up or update your contact information to receive emails, texts or phone calls about PSPS events and other outages in your area.
When forecasts indicate elevated weather conditions, we'll begin assessing the potential impact to affected areas. We'll analyze historical data to help predict the likelihood of a wildfire occurring, closely monitor weather watch alerts from the National Weather Service (NWS), and place incident responders on alert, if needed. Disclaimer: Erratic or sudden onset of conditions may impact our ability to provide advanced notice to customers.
First Notification: 2 Days Ahead
If weather conditions warrant a possible PSPS, we will notify potentially affected customers.
Second Notification: 1 Day Ahead
If weather conditions persist, we will notify impacted customers again.
Third Notification: Power Shutoff
When weather conditions confirm the decision to shut off power, we will send a notification to impacted customers.
Fourth Notification: After Restoring Power
After weather conditions return to safer levels, our field teams will check to make sure that power can be safely restored. We will send a notification telling impacted customers that power has been restored.
Other notifications may occur as needed to keep customers informed.
How can I find out if I live in a high fire risk area?
A PSPS event may be called if you live in an area that has been deemed as a high-fire threat area by the California Public Utilities Commission (CPUC). The CPUC has created maps to help you find out if you live in one of these affected areas.
How can I prepare for PSPS events?
Find out how to set up an outage supply kit, prepare your home for future outages, and stay safe when an outage occurs.
Rely on medical equipment?
If you're a Medical Baseline customer and depend on powered medical equipment, you should plan to have a backup power source, such as an uninterruptible power supply, or a backup location in case of a power outage.
Frequently Asked Questions