How do I make a payment arrangement?
|
people found this helpful
---
Make a Payment Arrangement Request Online
If you're an eligible residential customer and need some additional time to pay your bill, you can request a payment arrangement before your payment(s) is due. To submit your request online, log into My Account and select "Billing & Payments" from the left navigation menu. If you have multiple accounts, click on the header of the account you would like to submit for a payment arrangement request. If you are eligible for online submission, you should see the "Request Payment Arrangement" button below your account summary.
If you haven't set up My Account yet, you can register online.
If you are a business customer with an assigned Account Manager, please contact them to discuss your payment options.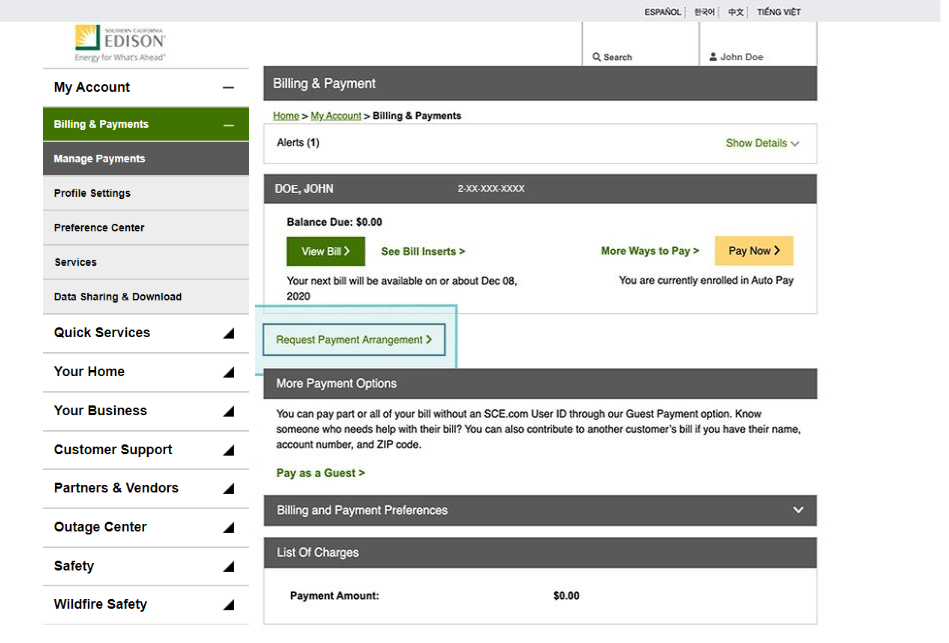 Call Support Default