How do I make a payment arrangement?
|
people found this helpful
---
Make a Payment Arrangement Request Online or Call Us
If you need more time to pay your bill, you may be able to make a payment arrangement online. To find out if you're eligible, log into My Account, click on "Go to Billing & Payments" and look for the "Request a Payment Arrangement" button.
If you haven't set up My Account yet, you can register online.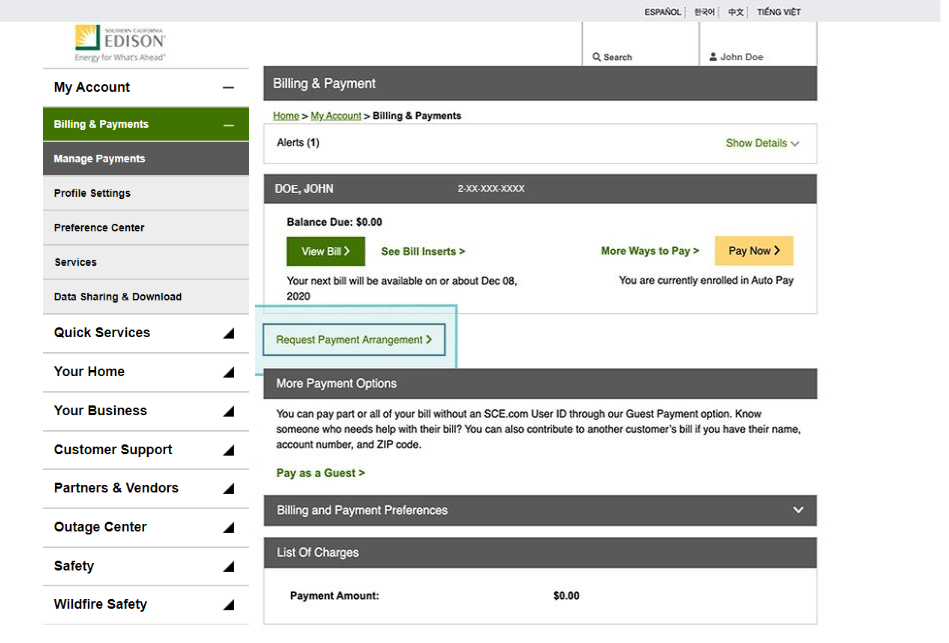 If you are unable to set up a payment arrangement in My Account, you will need to call us at 1-800-950-2356 to make your request. You will also need to call if you'd like to set up a payment arrangement before your balance is due or you cannot enroll in My Account because you have a past due balance.
Don't see your payment arrangement on My Account? Call an SCE Customer Service Representative at 1-800-950-2356.