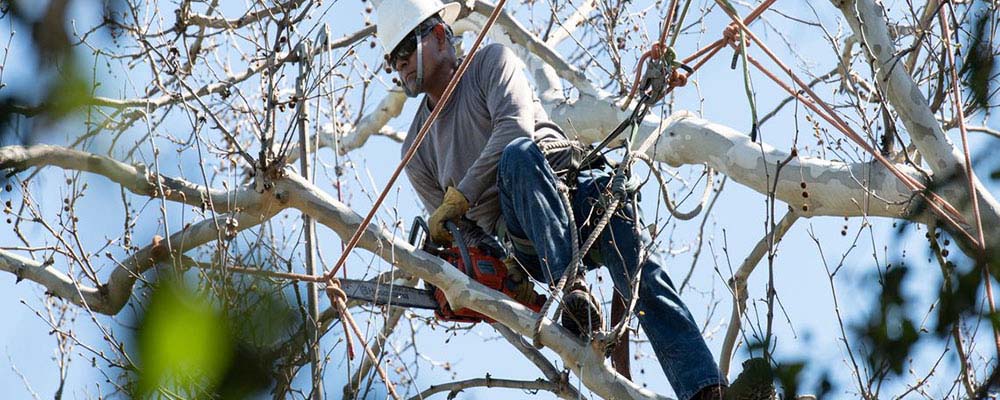 Trees, shrubs, and other vegetation can cause safety hazards and power outages if they grow into or near power lines. In support of safety, we regularly trim or remove trees that are dead, dying, or diseased, or growing near or under power lines.
What is Vegetation Management?
Vegetation management is a broad term that describes work we do to minimize the impact trees and vegetation have on providing safe and reliable electric service. It includes hazard tree assessments, tree pruning and removal, brush removal, and weed abatement.
It is a matter of public safety and for the reliability of the power grid. California regulations require utilities to trim trees or vegetation so they don't grow into or fall into high-voltage power lines, which could not only cause a power outage but could spark a fire or be a danger to the public.
Contact Us About Trees and Vegetation Near Power Lines
If you have any questions about vegetation located near SCE power lines, contact SCE Customer Support:
800-655-4555
Report an object caught in power lines: 1-800-611-1911
Report an outage: 1-800-611-1911
Before you dig: Call 811
Electrical Emergency: Call 911
Get Notified About PSPS Events and Other Outages Near You
Sign up or update your contact information to receive emails, texts or phone calls about PSPS events and other outages in your area.
Frequently Asked Questions