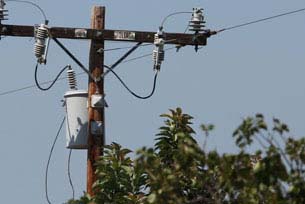 Trees, shrubs, and other vegetation can cause safety hazards and power outages if they grow into or near power lines. In support of safety, we regularly trim or remove trees that are dead, dying, or diseased, or growing near or under power lines.
You can help keep trees away from power lines by positioning your trees and shrubs far from overhead power lines. Also, keep safety considerations in mind when it comes to selecting species to plant.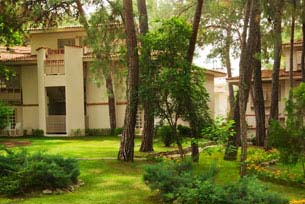 Shade Trees Help You Conserve
Keep your home cooler for years to come by planting shade trees in strategic positions. For greater savings, we recommend planting trees to shade as much of your home's roof and walls as possible. Consider your home's orientation, sun exposure, and window placement. For more tips, consult your local gardening store.
Select a species that won't eventually grow into or near overhead power lines.
Clear vegetation from power lines: 1-800-655-4555
Report an object caught in power lines: 1-800-611-1911
Report an outage: 1-800-611-1911
Before you dig: Call 811
Electrical Emergency: Call 911