How can I add multiple users to My Account?
|
people found this helpful
---
You can register multiple My Account users on one SCE account provided each email address is unique.
1. Log In to SCE. If you haven't set up My Account yet, you can register online
2. Navigate to "Profile Settings" in the left panel.
3. Add the new user's email address and/or phone number under "Contacts for Notifications"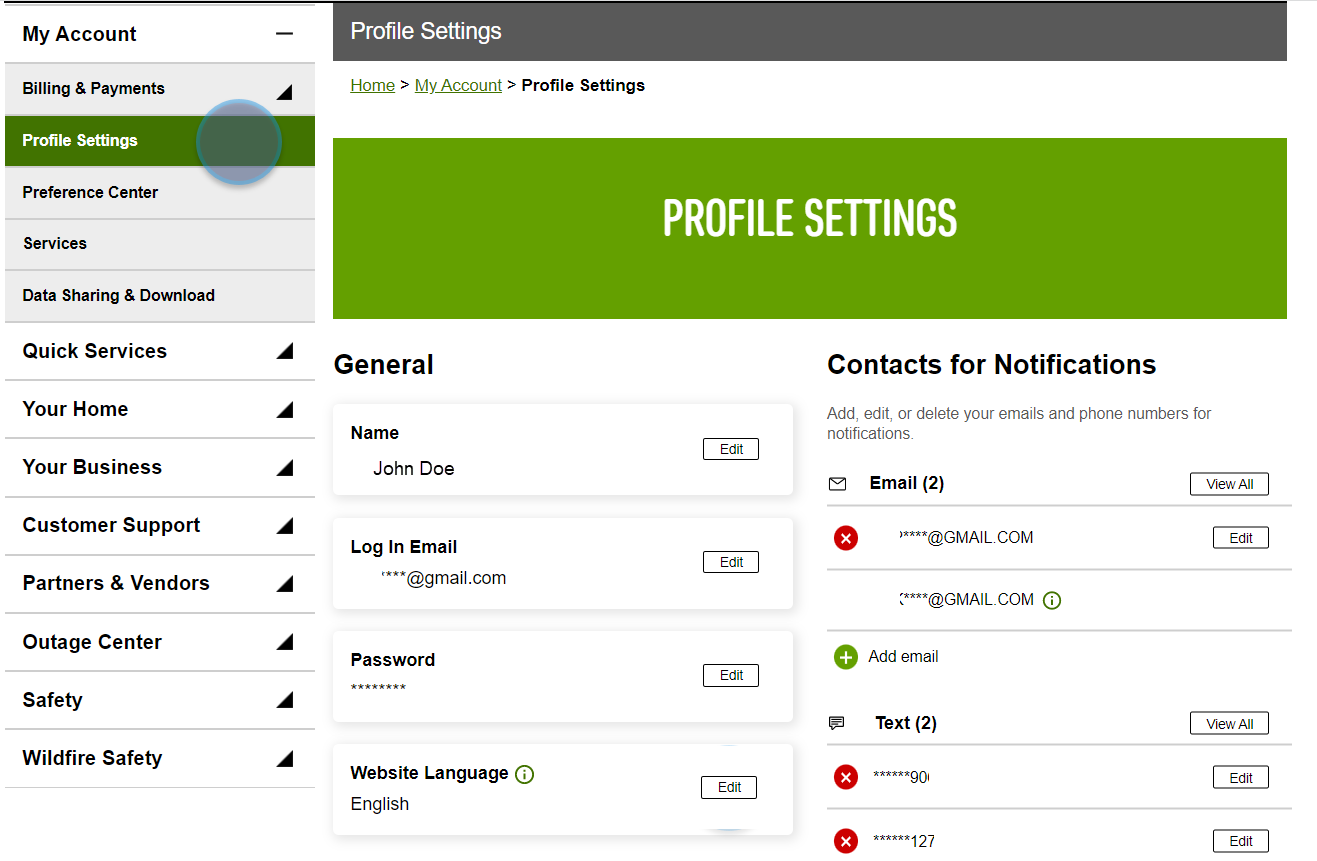 Preference Center will allow you to customize the new user's notification preferences.