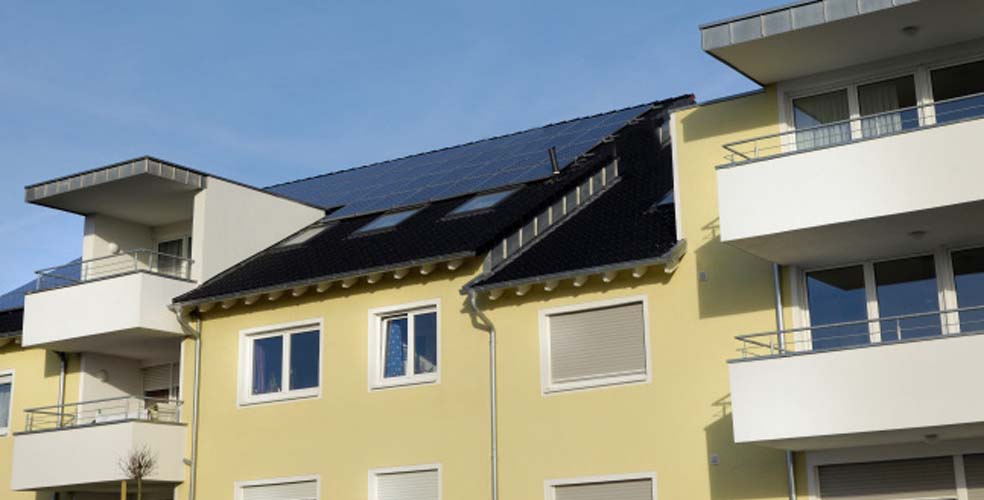 Get rebates toward your solar power installation with the Multifamily Affordable Solar Housing program.
Important Update: Following the reopening of the MASH program in July 31, we are no longer taking new applications as of August 14, 2018.
The Multifamily Affordable Solar Housing (MASH) Program provides up front incentives for qualifying multifamily, affordable housing buildings. In 2015, MASH received $54 million in additional funding from AB 217. Additionally, we were able to transfer $4.56 million from MASH 1.0 rollover budget.
Typically, the owner of the multifamily building will apply for the incentive to offset the cost of installing a new solar energy system for common areas and/or to reduce energy costs for low-income tenants.
Two incentive levels are available: Track 1C & 1D. Please see the table for a summary of requirements.
Applying for the Multifamily Affordable Solar Housing (MASH) program is easy. The solar contractor will complete and submit all required documents for the application via the online database Powerclerk. You can find detailed information on the application process and how to secure your rebate in the MASH handbook, or by visiting our MASH Detailed Application Process page.
Making a Difference in Your Community
Since the beginning of the MASH program, we have embraced the importance of collaboration with diverse stakeholders including building owners, affordable housing tenants, solar financing entities and solar installers. We are committed to the MASH program and look forward to using our experience and success to continue to support our customers as it evolves.
In Southern California's Coachella Valley, residents at the Indian Wells Villas' 90-unit senior apartment complex see an average of 80 percent to 100 percent reduction in their electricity bills thanks to a 222-kilowatt (kW) solar generating system and SCE's MASH program.
Class name
sce-swap-image-content
Business Energy Guzzler
Don't let energy in your business go to waste