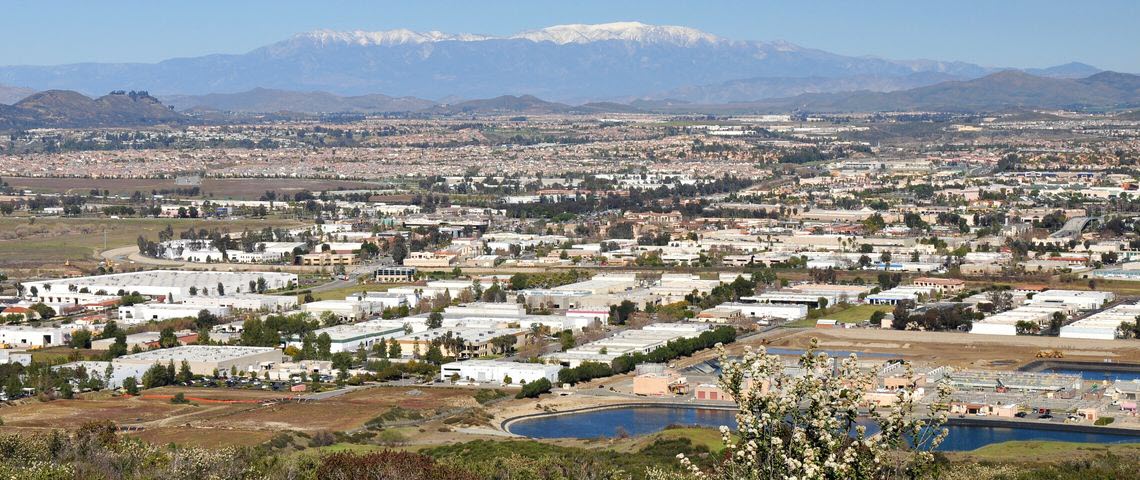 Improving Reliability in Western Riverside County
---
Class name
heading-new-style
The Alberhill System Project will help meet the growing demand for electricity in western Riverside County. It will also improve service reliability and operational flexibility by providing the ability to transfer load between electrical systems. The Project will be located in unincorporated Riverside County; the cities of Lake Elsinore, Wildomar, and Menifee; and adjacent unincorporated areas of Riverside County including the Temescal Valley.
The Project will include the construction of the following:
Alberhill Substation
Two new 500 kilovolt (kV) transmission line segments to connect the new substation to SCE's existing Serrano-Valley 500 kV transmission line
A new 115 kV sub-transmission line and modifications to four existing 115 kV sub-transmission lines to transfer five existing 115/12 kV substations to the new Alberhill 500/115 kV Substation
Installation of telecommunications improvements to connect the new facilities to SCE's telecommunications network.
Project Status and Timeline
Status: This project is under regulatory review.

September 2009: SCE filed a project application with the CPUC
March 2010: SCE filed an amendment (Application A.09-09-022, amended) to its application for 2015
April 2016: CPUC published Draft Environmental Impact Report (DEIR), opened a 45-day public review period
May 2016: Public meetings on DEIR held in the cities of Lake Elsinore and Perris
May 2016: Public review period on DEIR was extended to 45-days
July 2016: CPUC closed DEIR 90-day comment period
April 2017: CPUC Published the Final EIR (FEIR). The CPUC is to issue separate proposed decisions on SCE's applications for the proposed Valley–Ivy Glen Project and the proposed Alberhill Project.
August 2018: Decision issued. Proceeding held open for further review
May 2020: SCE filed Amended Application and PEA
February 2021: SCE filed Application A.09-09-022, Amended Motion, to update analysis and to correct information previously submitted into the record on May 11, 2020
June 2021: SCE filed Second Amended Motion Application A.09-09-022, Second Amended Motion, to correct clerical errors in spreadsheet tabular data in SCE's February 2021 Amended Motion.
December 2021: CPUC issued Energy Division Draft Staff Report analyzing SCE's filed supplemental information
January 2022: SCE submitted its comments on the Draft Staff Report
June 2023: SCE refiles Application A.09-09-022 Third Amended Motion for CPCN for Alberhill System Project.
Historical Activity and Background
Maps, Resources, and More Information
If you have questions about this project, please call our toll-free project hotline at 1-866-785-7057.