Save up to $115 with a Smart Thermostat
---
Enroll your qualifying smart thermostat in our Smart Energy Program to get up to $115 in bill credits when you participate in program energy events.

Get a $75 Bill Credit for Enrolling
Sign up for the Smart Energy Program through one of our authorized service providers1 and receive a one-time $75 bill credit.2

Earn Bill Credits Through the Year
You can earn up to $40 in bill credits3 for participating in the program from June 1 through September 30 each year.

Recycle Your Old Thermostat for a Rebate
Don't throw your old thermostat in the trash. Recycle it at an approved collection site and get a $30 rebate.
Already Own a Smart Thermostat?
Need to Purchase a Smart Thermostat?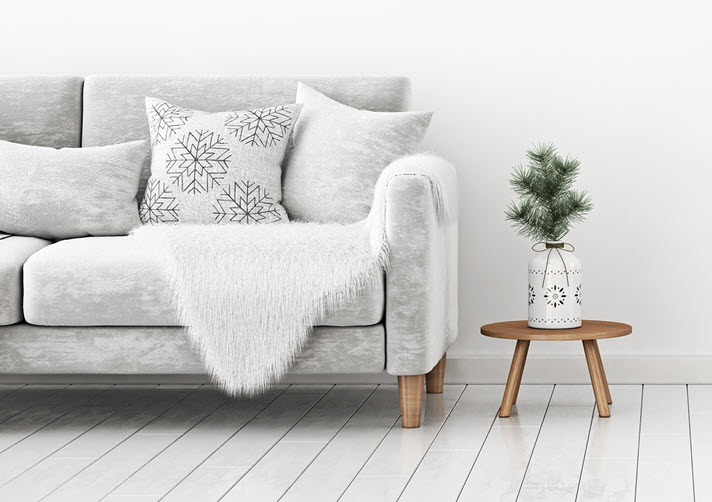 Once you've enrolled, the program is designed to take care of itself:
During an SCE energy event, we notify your smart thermostat provider to temporarily adjust the temperature setting on your thermostat up to four degrees higher to limit A/C usage in your home
You always have the ability to re-adjust the temperature during called events
Overriding the automated upward adjustment of your thermostat could affect your ongoing enrollment status4
By participating, you're doing more than saving energy and earning bill credits. The Smart Energy Program also:
Reduces your carbon footprint
Makes your home more energy-efficient
Helps reduce demand on the grid
Frequently Asked Questions
A smart thermostat connects your heating and cooling systems to your smartphone, smart speaker, or other device. Depending on the thermostat, you can schedule your temperature settings, change the temperature remotely, and set reminders for scheduled maintenance. Some smart thermostats also use machine learning to understand your heating and cooling preferences and then adjust your settings based on those learnings.
An SCE Energy Event is a designated time when SCE limits A/C usage in participating homes to reduce demand on the energy grid. Events can be called any time throughout the year but can't exceed more than six hours in one day. Multiple events can be called in one day, but the total cannot exceed a maximum of six hours per day.
You can override an event by changing the temperature at the thermostat or through the mobile or web application that you regularly use for your thermostat. Depending on the thermostat you have, you may see a notice that an energy event is taking place but can still proceed with any adjustment. Keep in mind, that overriding all events dispatched in a calendar year may affect your enrollment in the program. 
SCE does not have direct access to your thermostat. Participation in the program is adminstered through our authorized thermostat service providers in partnership with qualifying thermostat manufacturers. By participating in the program, SCE may receive thermostat details through our authorized thermostat service provider for the purposes of fulfilling your obligation on the program. This includes, but is not limited to, thermostat brand, model, serial number, online connectivity status (e.g., online/offline), and participation details during energy events. Such as thermostat mode (e.g., cool, heat, off) and whether your thermostat participated or opted-out during an energy event.
SCE, its authorized thermostat service providers and participating thermostat manufacturers will protect personal information and usage data consistent with the terms and conditions of the program and each companies' privacy policy. SCE's Privacy Policy can be found at www.sce.com/privacy
For additional frequently asked questions, program details, and eligibility requirements, visit our terms and conditions.