You can request access to our customers' energy usage data through one of the following programs:
Green Button Connect for Third Parties
Get secure, automated access to interval usage data with customer consent.
The program leverages technology consistent with the standard adopted by the North American Energy Standards Board (NAESB) in support of the Green Button Initiative.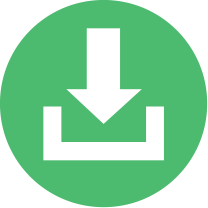 Are you a Demand Response Provider (DRP)?
After you register, you can then create a partnership with another DRP. This allows our customers to share data to both parties with only one authorization.
Need more info? Email your questions to csinfogov@sce.com
Get Started  
Authorization to: Receive Customer Information or Act on Customer's Behalf
Submission of this form only provides the Agent with authorization by an SCE customer to request and receive data and/or perform certain functions on their behalf. Once a copy of this fully executed form is on file with SCE, the Agent must provide SCE with a written request (E-mail is acceptable) for information or action to be taken before any information is released or action is taken by SCE. The Agent's written request must identify specific service account(s) and detail the specific information that you wish SCE release and/or the specific functions you request SCE perform.
Have questions? Please email us at 3RDPARTY@sce.com or call our hotline 1-844-235-2068