Weather and Public Safety Power Shutoffs
If conditions indicate fire danger is elevated — for example, if there are strong winds, low humidity, dry vegetation, there is a fire threat to electric structure or a public safety risk — we may temporarily shut off power to some customers in areas with a high risk of wildfires. This is called a Public Safety Power Shutoff and is meant to keep communities safe.
Turning off our customers' power is not something we take lightly, but Public Safety Power Shutoffs are one of the ways we can better ensure the safety of the public, our customers and our employees.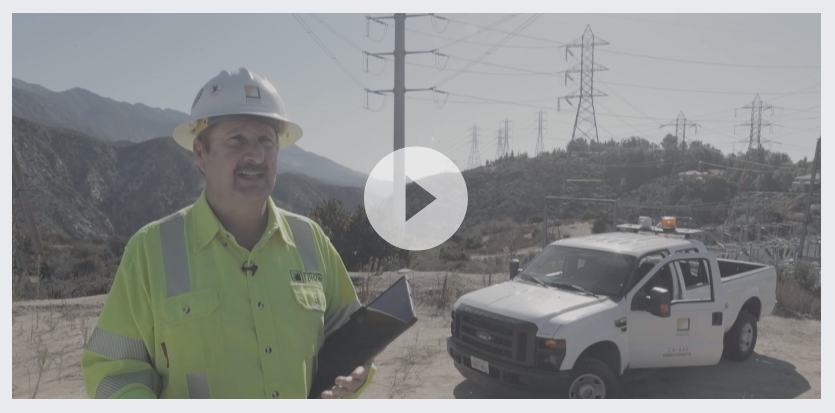 Stay informed about outages and Public Safety Power Shutoff (PSPS) events
Sign up or update your contact information in My Account to receive notifications about outages near you including Public Safety Power Shutoff (PSPS) events. Manage Notifications >
Don't have an SCE account? You can still get alerts about PSPS-only events for specific ZIP code(s).
Our decision to shut off power is dynamic and made by considering many factors. Some factors we consider in deciding when to shut off power for public safety reasons are:
Red Flag – The National Weather Service issues Red Flag Warnings for high fire risk areas in our territory.
Meteorologists – Ongoing assessments from our in-house meteorologists using high-resolution weather models, data from SCE weather stations and publicly available weather stations.
Fire Potential Index – The SCE Fire Potential Index (FPI), a tool that utilizes weather data, fuel conditions, and vegetation moisture content to rate the daily fire potential across our region.
Winds – Wind speeds, particularly when they exceed or are expected to exceed National Weather Service Wind Advisory levels (defined as 31 mph sustained wind speed and 46 mph gust wind speed) or exceed the top 1% of historical wind speeds in the area.

Wind speeds are particularly important when we consider them in combination with other local conditions, such as dry vegetation, that could present a true hazard for the community.
Wind speed thresholds may also be adjusted based on other factors or circuit design.

Public Authorities – Specific concerns received from state and local fire authorities, emergency management personnel and/or law enforcement regarding public safety issues.
Impacts – The expected impact of turning off power to essential services such as public safety agencies, water pumps and/or traffic controls.
Operational Situation – Other operational considerations such as the state of the potentially impacted circuits, flying debris and/or downed wires.
When possible and safe during extreme fire weather conditions, we can deploy on-the-ground observers in high fire risk areas to monitor live conditions in real time.
NOTE: We are actively pursuing system hardening measures and other mitigation efforts to reduce the impact of PSPS on our customers. We will continue to evolve our de-energization criteria and will post updates as they become available.
Here are some of the tools we use in deciding when to turn off power:
The Santa Ana Wildfire Threat Index is a predictive model created in partnership with the U.S. Forest Service and the University of California, Los Angeles. This index helps fire agencies and the public prepare for a wildfire threat during a high wind event. Users can see this information about weather conditions in real-time to help understand the threat of wind-driven wildfires.
Winds are either not expected, will not contribute to significant fire activity.
Upon ignition, fires may grow rapidly.
Upon ignition, fires will grow rapidly and will be difficult to control.
Upon ignition, fires will grow very rapidly, will burn intensely, and will be very difficult to control.
Upon ignition, fires will have extreme growth, will burn very intensely, and will be uncontrollable.
Class name
sce-column-wrapper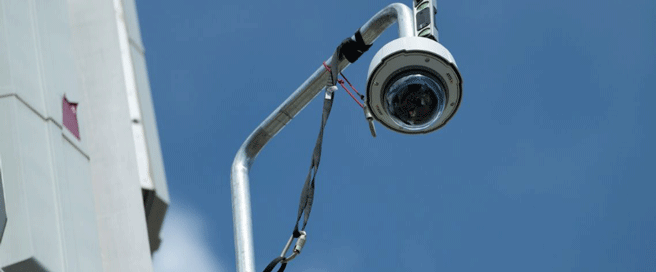 More than 160 high-tech fire alert cameras have been installed to help monitor areas with a high risk for wildfires. The cameras stream live images on the ALERT Wildfire network.
---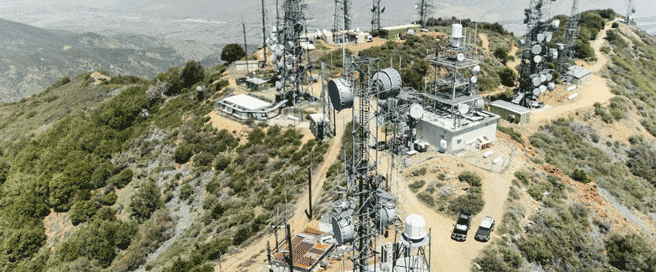 We have installed over 1000 weather stations in high fire risk areas in our service territory. These weather stations are installed on our equipment such as poles. They provide real-time weather data, including wind speed and wind gust, temperature, humidity and solar data every 10 minutes.
---
Red Flag Warnings are issued by the National Weather Service when there is possible critical weather and dry conditions that could lead to increased wildfire activity. Elevated weather that can lead to a warning include: low relative humidity, strong winds, dry fuels and the possibility of dry lightning strikes.
---
Frequently Asked Questions