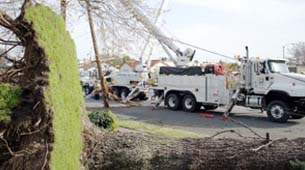 Downed Power Line? Call 911.
Never touch or even approach a downed power line -- it can cause serious injury or even death. Whether overhead or on the ground, consider all power lines energized and dangerous.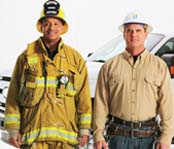 Joining Forces for Safe Communities
We're working closely with local police, firefighters, and EMTs because safety is our top priority. From electrical-safety training for first responders to a coordinated approach to information sharing, it's all about keeping our communities safe.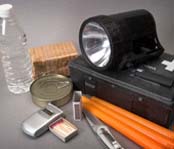 Are you prepared for an emergency or a power outage? Every household needs a kit containing fresh water, non-perishable food, a manual can opener, coolers for ice, and most important of all, a safety preparedness plan.
Trees, shrubs, and other vegetation can cause safety hazards and power outages if they're not properly maintained. In support of safety, we regularly trim or remove trees that are dead, dying, diseased, or near or under power lines.