How do I view or download past bills?
|
people found this helpful
---
Download a Copy of Your Bill Instantly
Our new Copy of Bill self-service form allows SCE customers to request a PDF copy of their bill within seconds. Up to 3 years of bill history is available to be requested with a limit of 12 bills downloaded at a time.
1. Choose how to access your Profile:
Log in with your SCE account credentials
Continue as guest
2. Select customer account number and bill generation date.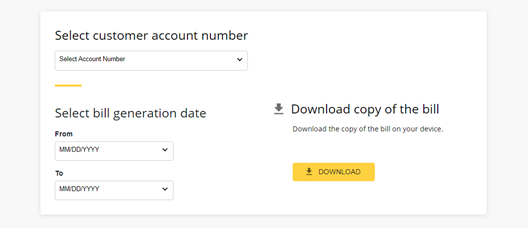 3. Click the "Download" button to receive a PDF copy of your bill on your device.
Call Support Default