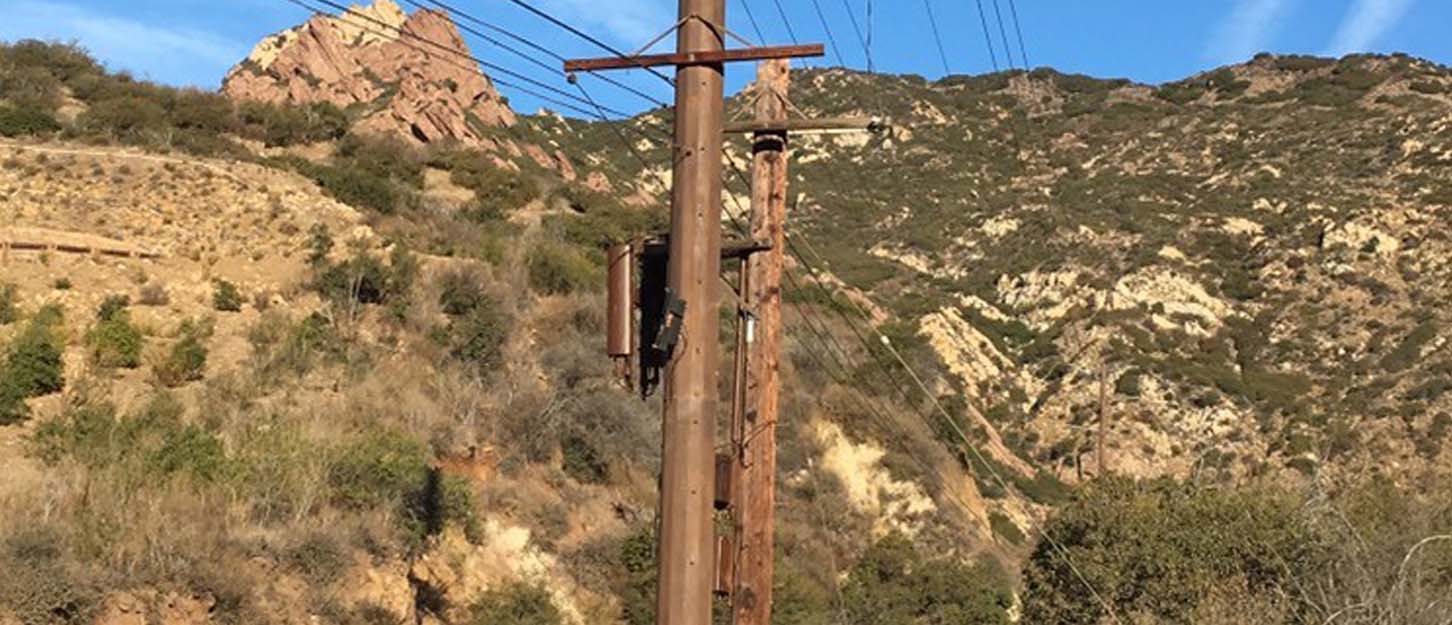 This project page contains information about the Malibu Canyon Pole Coating Project.
Starting in mid-October and running through February, 2019, Southern California Edison (SCE) is color coating approximately 64 steel poles recently installed on a 3.5 mile stretch along Malibu Canyon Road, between Harbor Vista Drive and Piuma Road.
At SCE, our primary job is to safely provide our customers with reliable electricity, 24 hours a day. Thank you for your patience as we complete this work as quickly as we safely can.