Electricity fuels our society into the future, but at Edison International, the past is important too. Our work in developing electricity infrastructure brings us into contact with archaeological artifacts and paleontological findings, and we're committed to protecting them. Our utility has a staff of experts whose job includes ensuring that our grid construction projects cause no damage to artifacts of California's Native American and historical resources. It's part of our overall commitment to environmental stewardship, and it happens to dig up some interesting stories, too.
Your Turn: Visit Southern California Archaeological Sites With Us!
In Southern California Edison's 50,000 square mile service territory, our utility's staff archaeologists work to preserve Native American sites dating back thousands of years, along with historic utility infrastructure from the turn of the last century, and paleontological resources that are millions of years old.
This interactive experience offers a glimpse into these findings, as you tour 10 interesting sites with an Edison archaeologist.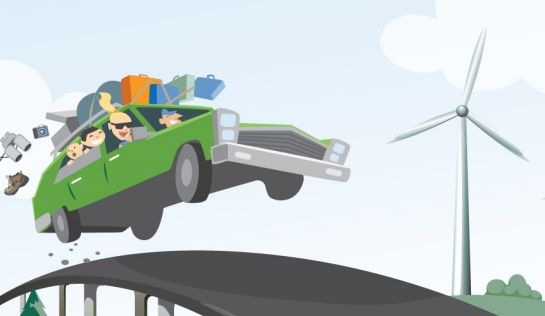 Meet Staff Archaeologist Natasha Tabares
As an archaeologist, Natasha helps our utility protect historic and prehistoric sites and fossils. As an important part of the team, she helps us exert the least impact on cultural and historical artifacts in areas of infrastructure construction and upgrade projects. Her insight and feedback help keep us in compliance with all laws and regulations, while helping us keep our projects on schedule.
Fossils Reveal That SoCal Desert May Have Been Wetland 3 Million Years Ago
Back when mammoths and saber-toothed tigers roamed Southern California, the Coachella Valley desert was likely a wetland, according to archaeological artifacts found during a utility grid construction project at our utility, Southern California Edison. Our staff archaeologists and biologists routinely play an important role in assessing project areas for important environmental resources.
Microfossils found at this Indo Hills, Calif., construction site date to the Pilo-Pleistocene era of about 3 million years ago, according to scientists. We transferred the fossils to the Western Science Center in nearby Hemet, Calif.
"We've found artifacts that show how people lived in this area more than 3,000 years ago. I love that we can get this view into the past while creating the grid that will power the future."
— Natasha Tabares, utility archaeologist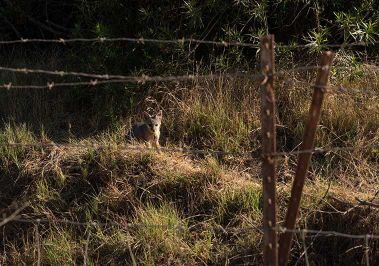 Crews Help Protect Environment While Setting Fire-Resistant Poles
SCE crews work to not disturb local flora and animals on Catalina Island.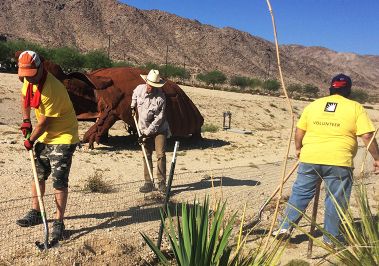 Protecting Desert Tortoises in the Mojave Desert
SCE volunteers recently partnered with the Twenty-Nine Palms Indian Reservation to help clear an exclusion fence for the threatened species.
Mammoth Pool Reservoir Gets 10,000 Pounds of Trout
SCE restocks the reservoir with rainbow trout for recreational fishing.