Wildfire Mitigation Efforts
---
Class name
left-box-content
Class name
sce-ot-main-title
Making Advances in Reducing Wildfire Risk>
We are working to help prevent wildfires by strengthening our electrical system and improving our ability to conduct inspections. Over time, this work will reduce the need to implement Public Safety Power Shutoff (PSPS) outages in high fire risk areas, and help minimize the number of affected customers.
What is Our Wildfire Mitigation Plan?
---
Class name
sce-header-center
Our plan to help prevent or reduce the number of wildfires in California (officially, our Wildfire Mitigation Plan) outlines actions we're taking to lower the risk of wildfires associated with our electrical system in high fire risk areas. This work goes hand-in-hand with the state's heightened wildfire prevention effort, including providing additional firefighting resources and increased support for forest management.
SCE filed its 2022 Wildfire Mitigation Plan Update, an annual update to the 2020-22 Wildfire Mitigation Plan, on February 18, 2022.
What We're Doing to Keep You Safe
---
Class name
sce-header-center
We're strengthening our grid and adding technologies to reduce the chance of our electrical system becoming a source of ignition. Some of these improvements are also part of our work to reduce the number of customers affected by PSPS outages.
Replacing bare overhead power lines with protected wires...Read More significantly reduces the chance that a power line could arc or spark if it comes in contact with an object like a tree branch or metallic balloon. In addition, fast-acting fuses interrupt current faster and reduce the risk of ignitions when there is an electrical fault, such as when a tree falls on a power line during high winds.
As of September 2022:
Covered conductor: 4050+ miles installed
Fast-acting fuses: 13,700+ fuses installed or replaced Read Less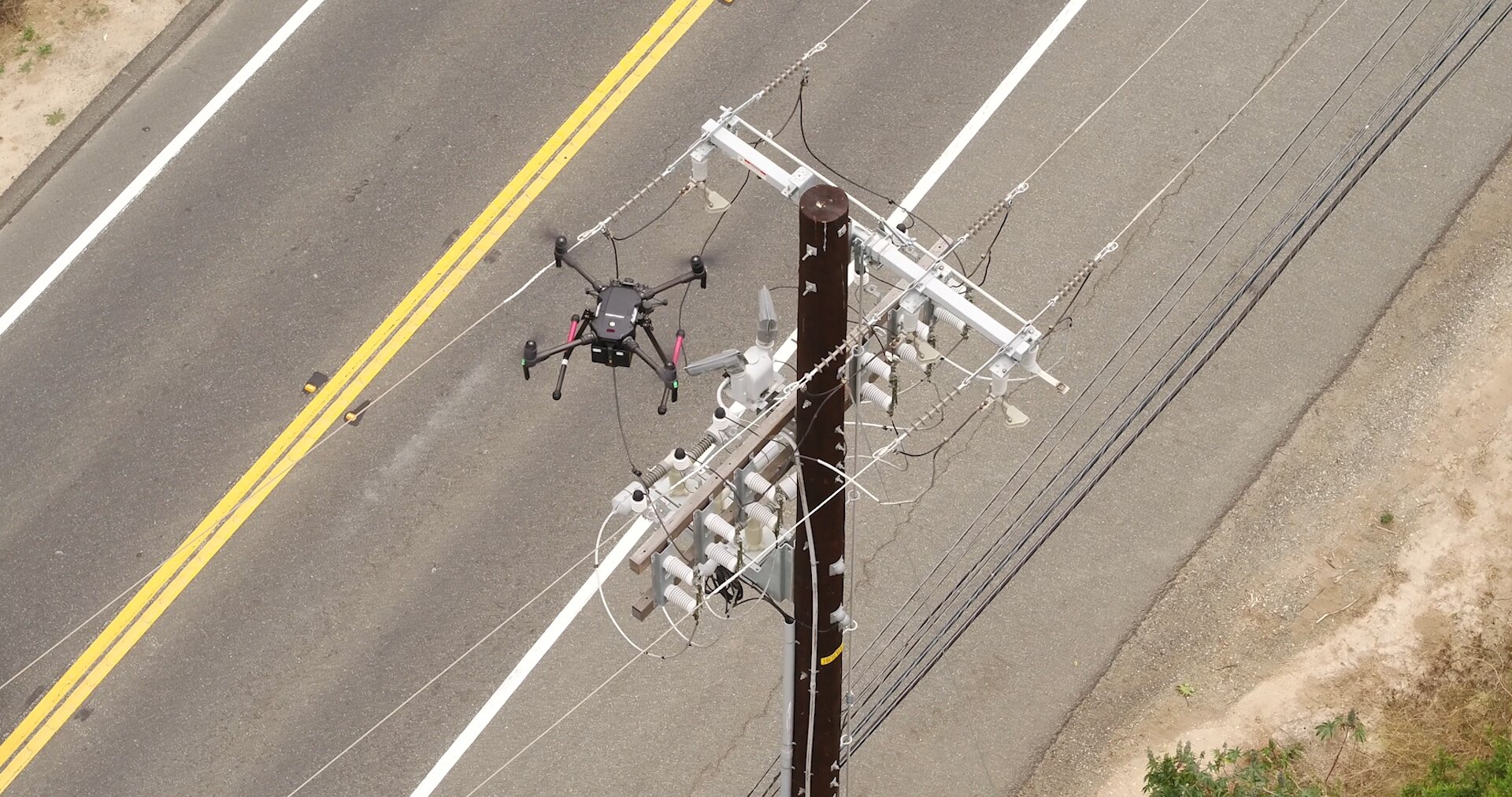 We inspect overhead transmission, distribution, and generation equipment in high fire risk areas from both the ground and air (using drones and/or helicopters) for any needed maintenance, repair, or replacement. We prioritize our highest-risk equipment and make additional inspections where dry fuels and strong winds pose an increased risk of fire during the summer and fall.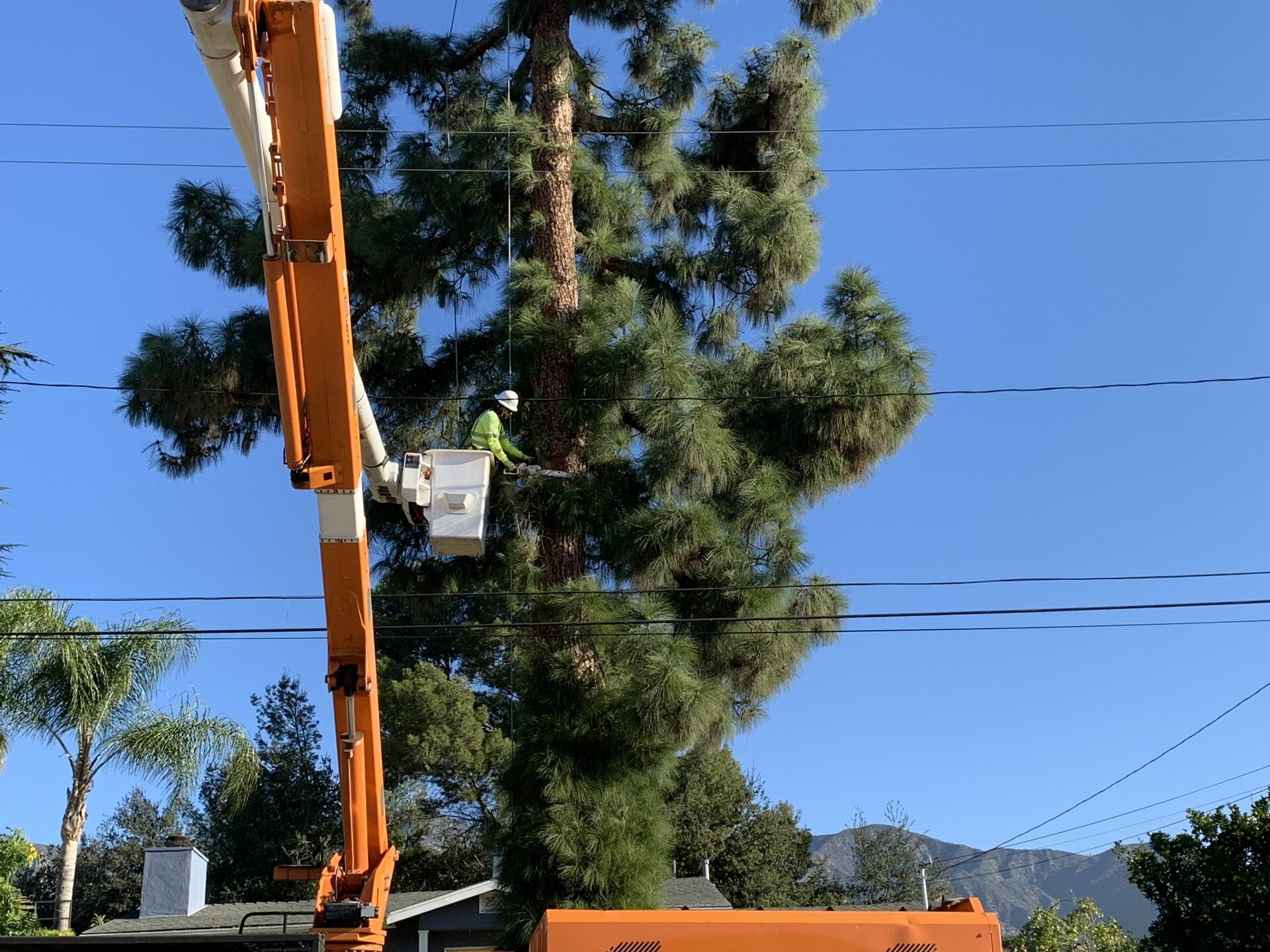 We inspect, trim, and remove trees to prevent vegetation from coming into contact with electrical equipment and potentially sparking a fire. Trees that have the potential to fall into power lines beyond our standard pruning zones are also assessed.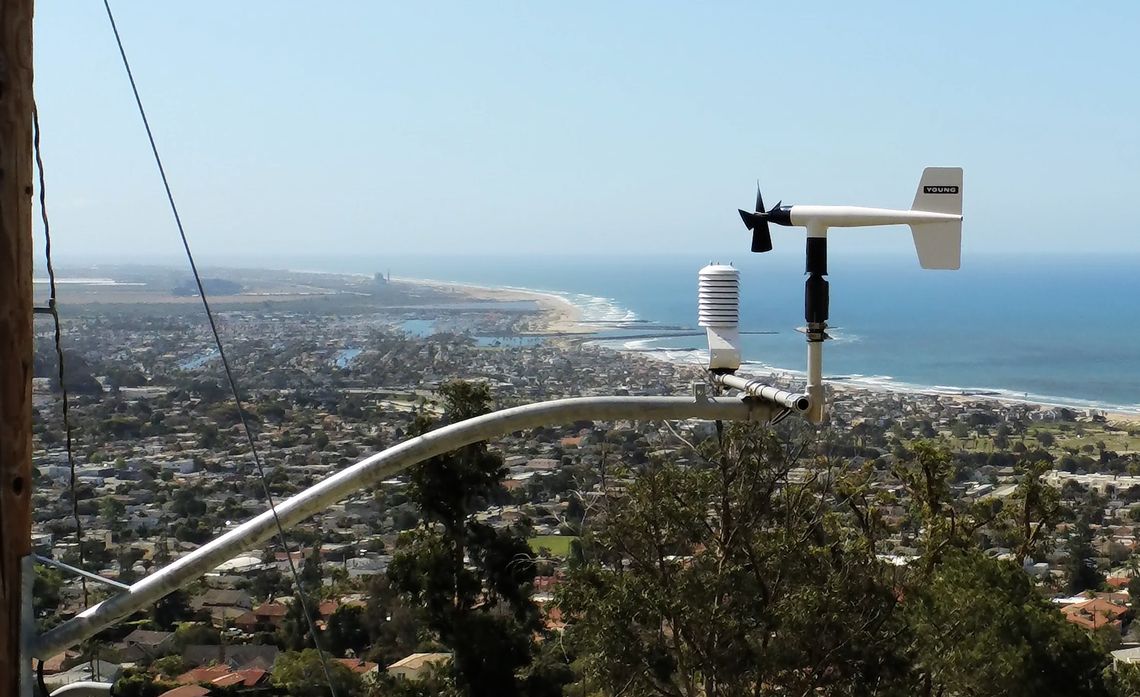 Improved Monitoring and Risk Assessment
Monitoring real-time weather and ground conditions is one of the ways we can better predict wildfire risks. By expanding the number of weather stations installed and taking advantage of machine learning, we are improving the accuracy of our weather forecasts and models. These improved capabilities allow for more targeted PSPS outages, minimizing the number of people affected.We are also installing additional...Read More wildfire cameras to increase visibility to nearly all high fire risk areas.
Weather Stations: 1,590+ installed
Wildfire Cameras: 170+ installed
SCE is always working to make our communities safer, including by collaborating with other utilities, academia, and the energy sector. Technologies such as Early Fault Detection (EFD) help spot potential electrical equipment issues early so we can make repairs before equipment fails. Open Phase Detection (OPD) and Rapid Earth Fault Current Limiter (REFCL) sense when electrical equipment fails, and take action to prevent potential ignitions.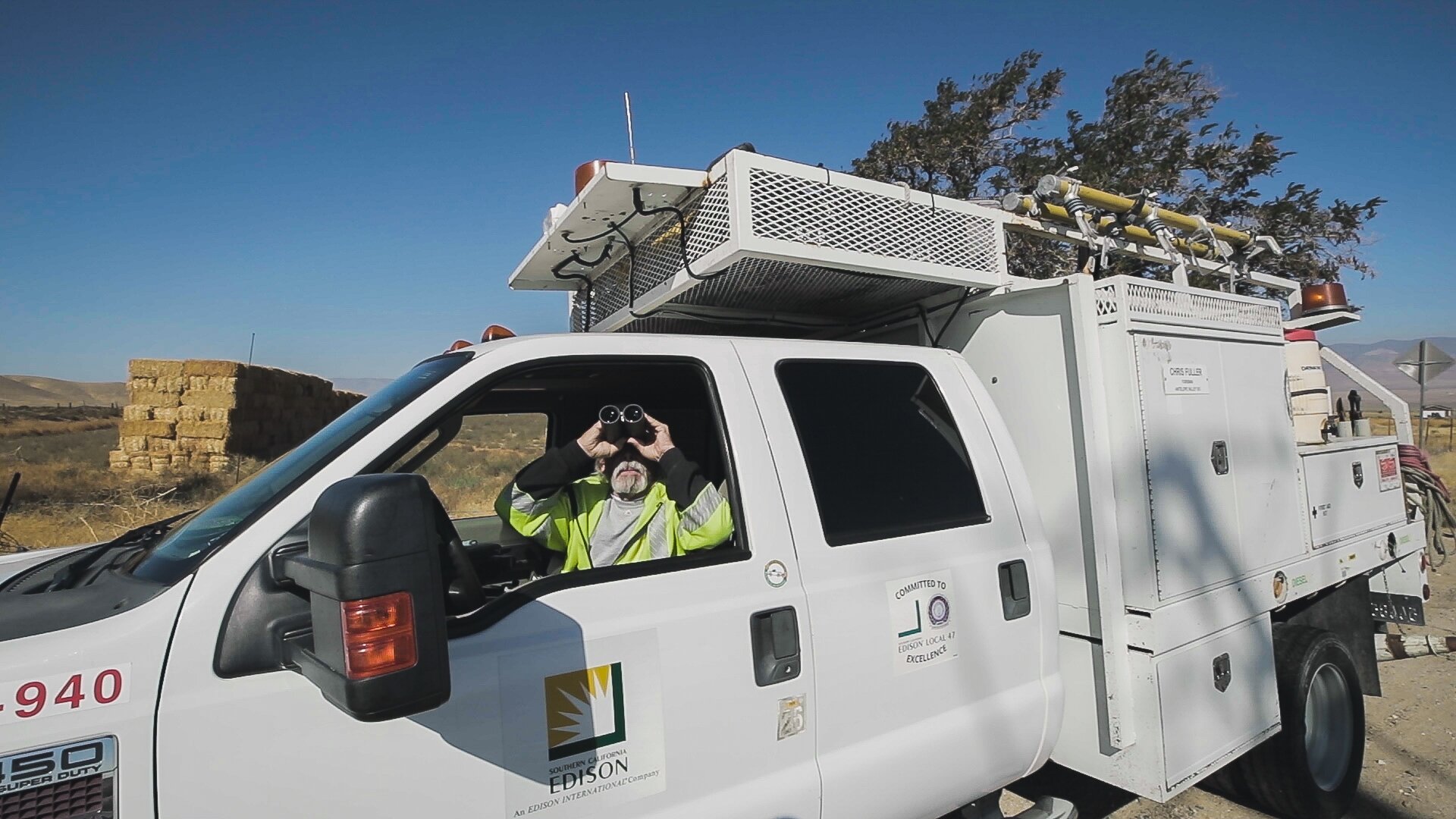 Circuit Upgrades Help Reduce PSPS Outages
Accelerated work to strengthen our grid has reduced the need for Public Safety Power Shutoff (PSPS) outages. Customers on our most frequently affected circuits experienced a 70% reduction in total outage time based on 2021 weather and fuel conditions. .
Videos
---
Class name
sce-header-center sce-mb-md
How Covered Conductor Lines Help Reduce Wildfire Risk
Quick Reaction Force Helitankers Prevent Raging Wildfires
Critical Care Backup Battery (CCBB) Program
Class name
sce-space-md wpo-swiper-btn-hide
Customer Resources and Support
Our top priority during a power outage is your safety. Follow the link below for programs and services that can help you prepare for a Public Safety Power Shutoff.
Wildfire Communications Center
Quickly access important Wildfire Safety and Public Safety Power Shutoff (PSPS)-related customer communications in different languages.
Find stories and videos on our wildfire safety efforts on Energized by Edison. You can also stay informed by signing up for monthly email newsletters.
Wildfire and PSPS Reports
---
Class name
sce-header-center
Class name
csrp-weather-backtotop