Making Advances in Reducing Wildfire Risk
From upgrading our equipment to investing in advanced technologies, we are taking steps every day to protect the safety of our customers and communities. With the following actions, we can help prevent wildfires before they happen, better predict when a wildfire may occur, and respond quickly if one starts. Over time, these measures will reduce the need for Public Safety Power Shutoffs (PSPS) in high fire risk areas and minimize the number of affected customers.
What is the Wildfire Mitigation Plan?
Our Wildfire Mitigation Plan is an actionable, measurable, and adaptive plan to reduce the risk of potential wildfire causing ignitions associated with SCE's electrical infrastructure in high fire risk areas to protect public safety. We have implemented wildfire mitigation activities and continue to build on the progress we've made by expanding existing programs, incorporating lessons learned, and testing new technologies. These efforts complement the state's enhanced wildfire efforts, which include providing support for forest management and firefighting resources.
SCE filed its 2022 Wildfire Mitigation Plan Update, an annual update to the 2020-22 Wildfire Mitigation Plan, on Feb 18. Learn more:
What We're Doing to Keep You Safe
These are a few of the ways we're working to mitigate wildfire risks and minimize the impacts of PSPS.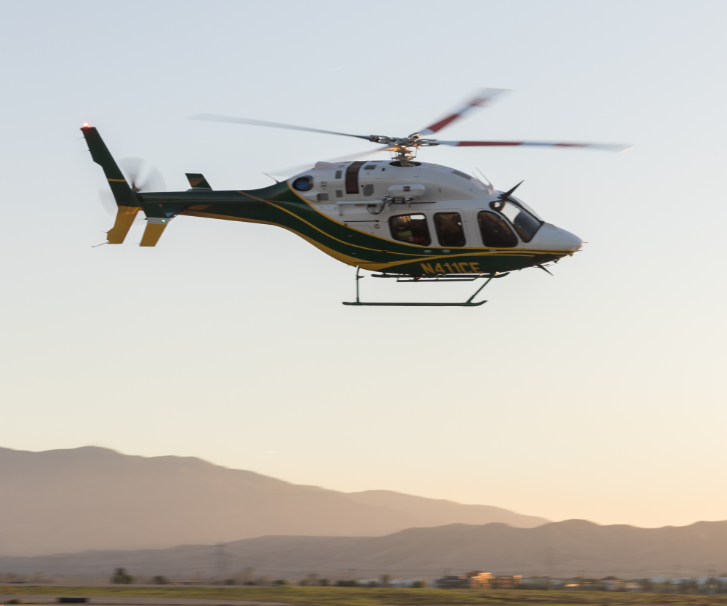 High Fire Risk Inspections
After completing inspections on all overhead transmission, distribution and generation equipment located in high fire risk areas in 2019, we continue to annually inspect the highest risk structures identified by our advanced risk models. Ground inspections by field crews and aerial inspections using drones and helicopters are conducted to obtain a 360-degree view of our equipment for any needed maintenance, repair or replacement.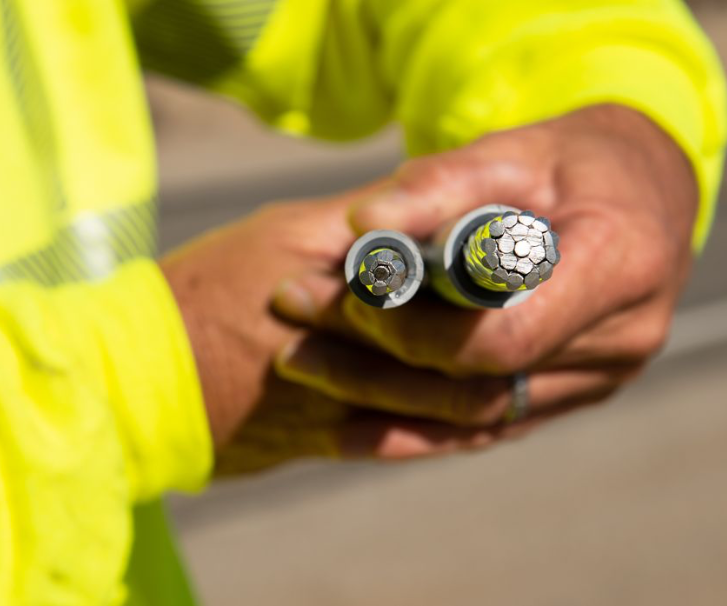 Grid Design & System Hardening
We're installing new or improved devices and technologies to reduce the likelihood that our electrical system will be the source of ignition. Some of these measures are also part of our concerted efforts to minimize the number of impacted customers during a PSPS. Replacing bare wire with covered conductor, which is wire with protective layers, significantly reduces the possibility of the power line arcing or sparking if contact occurs with an object like a tree branch or metallic balloon. Fast-acting fuses interrupt current more quickly and reduce the risk of ignitions when there is an electrical fault, such as when a tree falls on a power line during high winds.
As of the end of September 2022:
Covered Conductor: 4,050+ miles installed
Fast Acting Fuses: 13,700+ fuses installed or replaced
Continuing to replace power poles in high fire risk areas with fire-resistant composite poles or wood poles with a fire-resistant wrap to reduce the risk of damaged poles during an emergency and allow for quicker power restoration
Monitoring conditions is one of the many ways we can better predict wildfire risks and follow real-time weather conditions. By expanding the number of weather stations installed, we are able to further refine our weather forecasting and modeling capabilities. These enhanced capabilities and additional sectionalizing devices allow for more targeted PSPS events, minimizing the number of people affected.
We are increasing our computing power to be able to model the atmosphere at a higher resolution in order to produce more granular weather forecasts for improved PSPS decisions. We are also evaluating fire spread modeling technology, which has the potential to determine impacts to communities from wildfires during extreme weather events.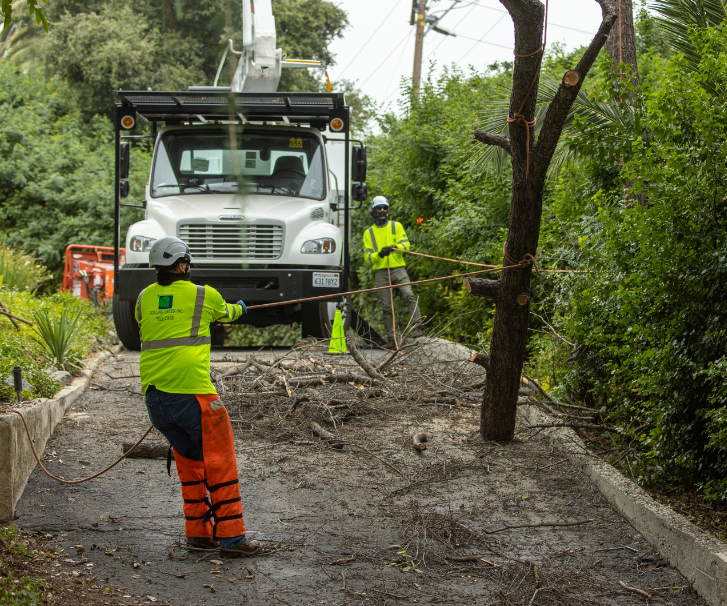 We're continuing our efforts to inspect, trim and remove trees to prevent vegetation from coming into contact with electrical equipment and potentially sparking a fire. Tall trees that have the potential to fall into power lines beyond our standard pruning zones are also assessed.
Inspect 1.5 million trees annually and prune nearly 900,000 of these trees. There are more than 750,000 trees in high fire risk areas.
Assess hazard trees in high fire risk areas and mitigate them if deemed unsafe.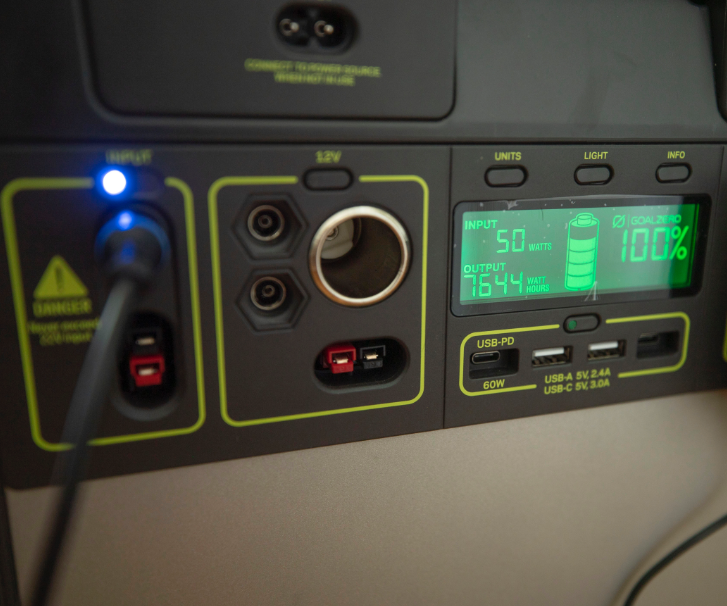 We're providing backup generation and battery solutions to prepare our customers and communities for potential emergencies and outages. These programs and services will help minimize the impact of PSPS, especially for our most vulnerable communities.
Rebates on portable power stations, generators, and battery storage
Critical Care Backup Battery program that provides a no-cost backup battery for eligible Medical Baseline customers who rely on medical equipment and live in a high fire risk area
Resiliency zone sites that provide temporary backup generation for essential services such as pharmacies, grocery stores, and gas stations, in rural communities during PSPS
Partnered with San Jacinto High School for a microgrid resiliency pilot and targeting a second pilot site at a school in the Rialto Unified School District. Microgrids, or self-contained electric grids, can provide around-the-clock energy for a limited time and can operate while tied to the larger electric system and separated or "islanded" from it.
Public Safety Power Shutoffs
As we continue to make progress with our mitigation efforts, some of our customers in high fire risk areas may still experience PSPS during potentially dangerous weather and fuel conditions. During these events, we may temporarily shut off your power to reduce the threat of wildfires.
Programs to Help You Prepare
We offer programs and resources to help you prepare for outages and other emergencies. You may be eligible for rebates or incentives for portable backup battery solutions, home solar installation or battery storage solutions.
Still have questions? Try Ask SCE.