More Resources to Fuel a Smart Decision
Switching to an electric vehicle (EV) can benefit your budget and our environment. But before you move into the fast lane with your EV purchase, it's important to have all the facts. We'll help you understand the ins and outs, so you'll be prepared as you shop for your EV model, get set up for home charging, and choose the right energy rate.

A Plug-In Hybrid Electric Vehicle (PHEV) is a cross between a conventional hybrid electric vehicle and a purely electric vehicle. That means it has an electric motor connected to a battery and an internal combustion engine. The battery can be recharged by plugging into a regular outlet or a charging station. PHEVs use the energy stored in their battery to drive, but they can travel many more miles on gas, with a much higher fuel efficiency than most conventional vehicles.
A Battery Electric Vehicle (BEV) is 100% powered by electricity. With no reliance on gasoline, it emits fewer pollutants and you'll never need to pull into a gas station. BEVs typically have a driving range between 80 and 250 miles, which makes them ideal for reasonable commutes and short trips.
Charging Station Locator>
With more than 31,000 charging outlets and counting in the U.S., plugging in is getting easier all the time. The Charging Station Map makes it easy to find a nearby place to charge up.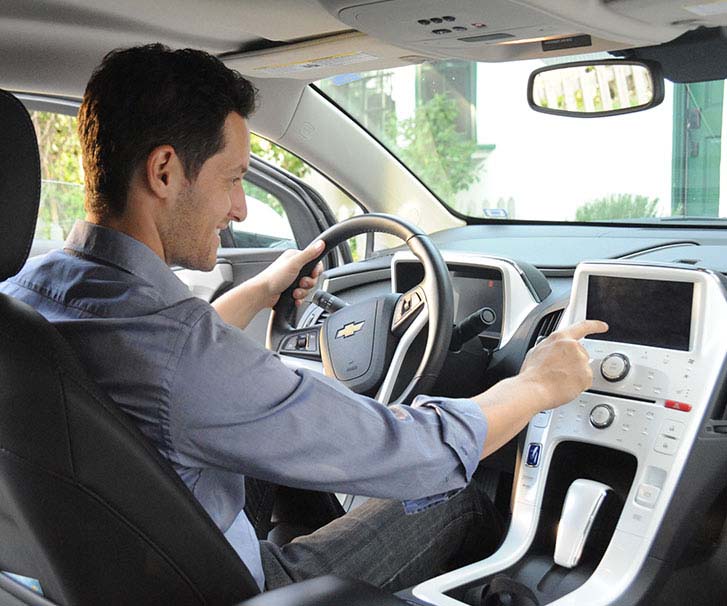 Class name
sce-swap-image-content
This Way to Rebates & Incentives >
Looking for ways to make EV ownership more affordable? You could qualify for state and federal government rebates and incentives. Check the U.S. Department of Energy's Database of Federal and State Alternative Fuel Incentives. You can also visit the California Air Resources Board's DriveClean site to find incentives.
To get the best answers, you need to ask the right questions. Here are some helpful questions to consider as you do your EV research.