Whether you need help with an energy management project or you provide energy management products or services and want to meet with clients, our Trade Professional Center makes it easy to connect.
Thinking of making your business more energy efficient? We've compiled a Trade Professional / Contractor Directory that connects you with the help you need. A Trade Professional, also known as an energy-efficiency contractor, electrician, manufacturer, or equipment dealer, is one key to helping you identify, and optimize savings. Our Trade Professional Directory can assist you with selecting a Trade Professional to kick-start your project. From lighting, HVAC installers, to refrigeration specialists and even whole building consultants, these are the professionals that can help you save energy and costs.
Looking for a Trade Professional/Contractor?
To find the energy efficiency contractors and vendors nearest you, try using our online Trade Professional/Contractor Directory.
You can also call 1-866-635-6015 for more information.
For Contractors and Vendors
If you are a provider of energy management products and services, such as a contractor, installer, or energy service company, SCE has an easy way to connect your company to potential clients. We've established a Trade Professional/Contractor Directory that our customers can use to find professional help with energy upgrades.
In addition to helping people with their energy upgrades, you may be able to reduce a project's upfront cost by taking advantage of some of our incentive programs.
To become a Trade Professional/Contractor and to list your company in our Trade Professional/Contractor Directory. follow these steps:
Review the Trade Professional Agreement and complete the application along with the required documentation.
Once you have completed the Trade Professional requirements you will also need to complete/submit the Trade Professional/Contractor Directory Participation Form.
Fill out both forms and email them to: TradeProSupport@sce.com
For more information on becoming a Trade Professional/Contractor is available on the Online Application Tool.
There are plenty of tools resources available to contractors that can be accessed online.
SCE does not endorse any Trade Professional/Contractor listed. SCE encourages customers to obtain more than one bid or quote when seeking energy efficiency services. SCE does not endorse or guarantee the service, work, or financial stability of the Trade Professional/Contractor listed after they have met our eligibility criteria and elected provide their company. Trade Professionals/Contractors are listed because the vendor elected to provide his name and contact information, not because they are recommended or endorsed by SCE. Any agreement between a customer and a vendor is exclusive of SCE and SCE is not a party or guarantor of that agreement.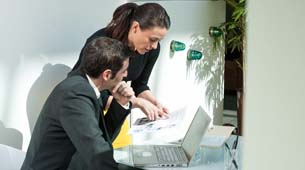 Energy Efficiency Contracting Opportunities>
Visit the Proposal Evaluation & Proposal Management Application (PEPMA) website to learn more about investor owned utility (IOU) energy efficiency contracting opportunities and register your company for competitive solicitations open to public bidding.