How do I view outages?
|
people found this helpful
---
View Outage Information on Our Online Outage Center
You can visit our Current Outages page to view the outage map and estimated restoration times. For other outage information, visit the Outage Center.
Looking for information about Public Safety Power Shutoffs (PSPS)? Please visit our Public Safety Power Shutoffs page on sce.com for impacted areas and other helpful information.
How do I manage or sign up for outage notifications?
You can sign up for outage alerts via text, voice, and/or email by logging in to My Account, click the Preference Center link in the left navigation, and enroll or make updates to Outage Preferences. Log in to My Account. Not signed up yet? It only takes a few minutes to register.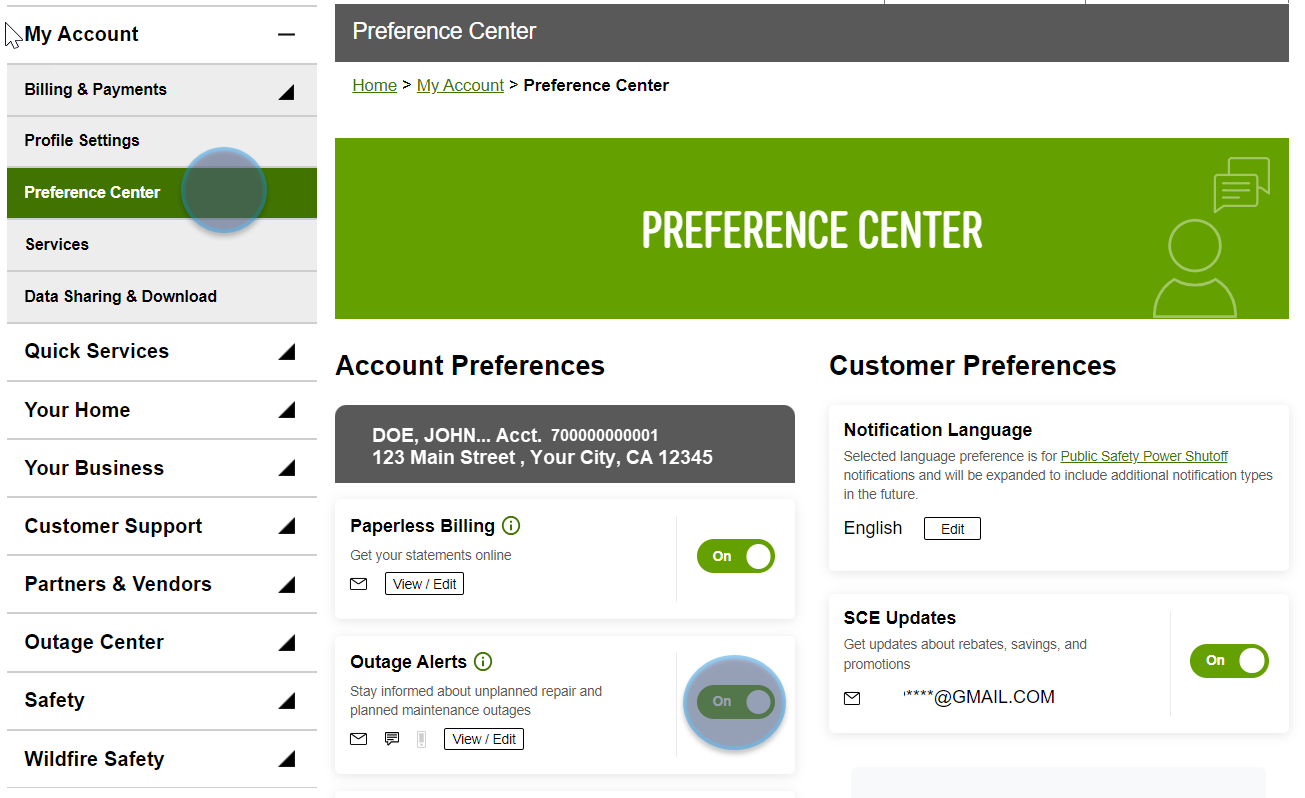 Don't have My Account but want to receive PSPS outage alerts? Visit our PSPS Alerts page to find out how.