Pilot Program Opportunities
---
As part of SCE's continued efforts to reduce greenhouse gas emissions (GHGs) and air pollution, SCE has two new pilots: Charge Ready Schools and Charge Ready Parks. As many as 250 new charging ports will be installed at up to 40 K-12 schools and another 130 (120 L2 and 10 DCFCs) ports at state parks or beach sites. The school charging stations will serve faculty, staff, student family and visitor cars. The state park and beach charging stations will be for fleets, employees and visitors. Learn more
Learn about how Cathedral City High School added 12 EV charging stations Read More
Class name
sce-header-center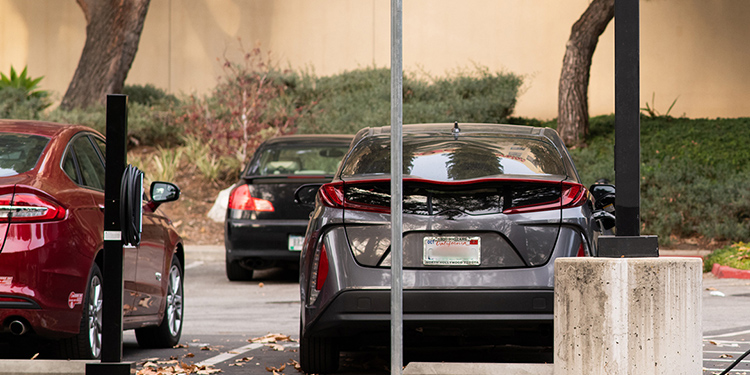 SCE's Charge Ready Schools pilot offers K-12 school facilities both infrastructure and charging equipment for EV charging stations. SCE is also excited to offer our Campus EV Awareness initiative, an EV education outreach pilot program for participating school districts. Learn about the Charge Ready for Schools here.
The Charge Ready Schools Pilot is fully committed and not accepting new applications.
SCE's Charge Ready pilot brings green energy to green spaces. This program is an opportunity for participating outdoor recreation locations at state parks and beaches to receive EV charging infrastructure and stations. It also includes a customer marketing campaign to broadly raise awareness of EVs to park goers.
The Charge Ready Parks Pilot is currently not accepting applications as SCE is collaborating with Department of State Parks and Recreation are collaborating to identify viable sites for the pilot.