Taking on Tomorrow - Energy Education Centers
Our Energy Education Centers in Irwindale and Tulare offer a wide range of resources to teach you how to make better energy decisions for your home or business. Visit us to learn about the latest in energy management and efficiency technologies through interactive displays and exhibits, technical consultations, classes, workshops and events.
Be a Part Of The Clean Energy Movement – Free Energy Classes and Workshops
We offer a wide range of courses – from the very basic to the more advance – in areas key to clean energy savings. Classes and workshops are open to the public, are free of charge and provide energy education in a variety of areas.
Learn from the comfort of your home or office. Our online class calendar allows you view our full listing of offerings and register in a few easy steps.
Take a course anytime or anywhere through our On-Demand offerings. We're open 24/7, 365 days a year.
Need a tool for an upcoming project? Borrow a tool for up to 2 weeks for FREE through our Tool Lending Library Program. With over 400 tools available - you can test, troubleshoot, or analyze equipment usage and have your project completed in no time.
Contact us at (800) 772-4822 or at tools@sce.comfor more information.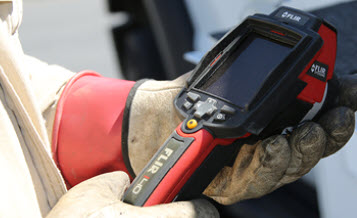 Energy Education Center – Irwindale
6090 N Irwindale Avenue
Irwindale, CA 91702
Phone: 800-336-2822
Hours: Monday - Friday, 8 a.m. - 5 p.m.
Directions
Energy Education Center - Tulare
4175 S. Laspina Street
Tulare, CA 93274
Phone: 800-772-4822
Hours: Monday – Friday, 8 a.m. – 5 p.m.
Directions