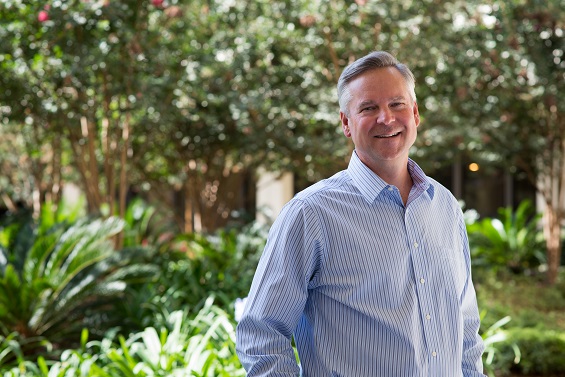 The Power Of Our Differences
"Every day we work to provide an environment where all employees feel valued, included, and energized to nurture their talents as individuals, and as part of a team. We bring together people with diverse perspectives and ideas and enable them to bring their best to their job. We believe our demonstrated commitment to diversity and inclusion inspires innovation, higher performance, and a sense of pride among our workforce and the communities we serve. At SCE, you can apply your skills and knowledge to innovate and collaborate toward building a clean energy future."
Kevin Payne, President and CEO, SCE
Diversity is an integral part of who we are and how we operate. Our employees reflect the rich diversity of central and Southern California, and we play an active role within the diverse communities around us. At SCE, we believe diversity is about capitalizing on the strengths of everyone, empowering people, and promoting the human spirit.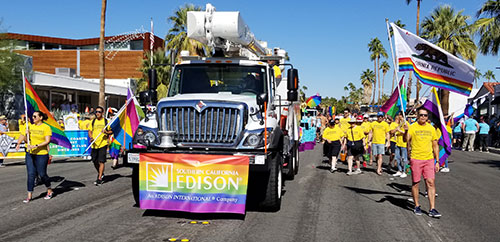 Equal Opportunity & Affirmative Action
SCE has elected to make its consolidated EEO-1 report publicly available. Please note, however, that this is data prepared for a report mandated by federal statute and regulations for a specific timeframe. Moreover, the data constraints of the large job categories and specialties required by the EEO-1 report means its content is not necessarily comparable to the more refined data SCE has published elsewhere.
Our Commitment to Diversity, Equity and Inclusion
Transforming the electric power industry toward a clean energy future takes all kinds of talent, backgrounds, identities and experiences working together. We embrace all forms of diversity, including age, disability, race, ethnicity, gender, LGBTQ+, religion, veteran status and diversity of thought— all of which is seen in today's Edison International workforce.
To learn more, our 2022 Diversity, Equity & Inclusion Report goes into detail about everything we are doing to create an environment of inclusion for our 13,000+ team members.
This is an Edison International Report. To learn more about SCE workforce diversity visit "Equal Opportunity & Affirmative Action"
Business Resource Groups (BRG's)
Leading and participating in Business Resource Groups (BRGs) are important ways for employees to create a sense of community, develop professionally, and engage with one another and company leadership. As the cornerstone of our diverse and inclusive culture, our BRGs have been active for more than 40 years, and today Edison International supports 12 BRGs and their members. The groups represent employees from a range of cultures, ethnic groups, and sexual orientations, as well as important business issues such as safety and environmental stewardship.
Abilities Beyond Limits and Expectations (ABLE) – Disability focus

Asian Pacific Islander Edison Employee Resource Group ASCEND) – Asian American and Pacific Islander focus
Caregivers Connect – Working parents focus

EcoIQ – Environmental focus

Latinos for Engagement, Advancement & Development (L.E.A.D.) – Hispanic/Latino focus
Lighthouse – LGBTQ+ focus

Native American Alliance – Tribal focus

Networkers – African American focus

NextGen – Innovative and technology focus
Safety Ambassadors for Edison (S.A.F.E 24/7) – Safety focus

Valor – Military and Veterans focus
Women's Roundtable – Women advancement focus
Recent Awards & Recognition
Our accomplishments and leadership in diversity are both a source of pride and an inspiration to us.

Recent Awards & Recognition
Our accomplishments and leadership in diversity are both a source of pride and an inspiration to us.