We're committed to safely delivering reliable and affordable electricity to our customers, and we work hard every day to meet this responsibility. At the same time, we're also dedicated to helping families, businesses, and industry conserve electricity and save on monthly bills. From state-of-the-art tools and technologies to monitor and manage usage, to programs and incentives that make it easier to save, we're here to help Californians save.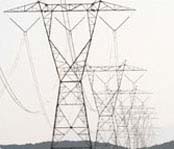 Always Improving Power Reliability>
To ensure dependable delivery of electricity, we continually focus our efforts on improvements that heighten service reliability. Power lines are affected by storms, trees, and equipment failures each year, and our infrastructure upgrades will improve our neighborhood distribution systems, along with technology advances that will help prevent and minimize outages.
In 2013, the average SCE customer experienced less than one sustained outage annually, and was without power for less than 1.6 hours, a fraction of the nearly 8,800 hours in a year. These statistics are tracked as the System Average Interruption Frequency Index (SAIFI) and System Average Interruption Duration Index (SAIDI). In the most recent Institute of Electrical and Electronics Engineers survey, which compares more than 100 utilities nationwide, SCE's 2013 SAIFI performance was in the top quartile, and its SAIDI performance missed the top quartile by less than 2 minutes. We are committed to striving for even greater service reliability for everyone we serve.
Everyone Wins By Saving Energy>
We work closely with our customers to help them use electricity responsibly, and we're constantly looking to identify new ways to help households and businesses manage their usage.
SCE is a national leader in partnering with customers to save energy and money. SCE offers a diverse portfolio of energy efficiency, demand response, customer-owned distributed generation and energy storage programs, that provide financial incentives, tools and resources to empower all of our customers to better manage their energy use.
During the past five years SCE has partnered with our customers to save nearly 7.6 billion kWh, enough energy to power over 1.1 million homes for a year. These savings reduce GHG emissions by 3.2 million metric tons, the equivalent of removing 684,000 cars from the road.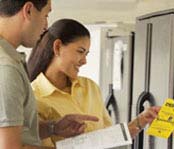 Class name
sce-swap-image-content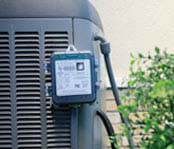 Working Together to Meet Peaks in Demand>
We are committed to providing reliable electricity every day of the year, even during unusual events like heat waves. When widespread A/C use pushes system demands to peak levels, we draw on the stand-by resources available through our demand-response programs.
These voluntary programs help us keep the power on for everyone, and offer households and businesses additional opportunities to save on monthly bills.
Smarter Meters & Smarter Energy Choices>
Smart meters provide new opportunities to monitor and manage monthly energy use. We're completing implementation of 5 million Edison SmartConnect™ smart meters for households and small businesses. This year, we began rolling out new web-based tools to help California households and businesses understand how their electricity-usage habits affect their monthly bills — and make changes for more savings.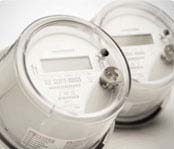 Class name
sce-swap-image-content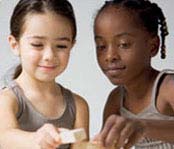 Help for Californians in Need>
Many families are struggling financially, and from time to time, some assistance may be needed. We offer programs like the California Alternative Rates for Energy (CARE), Family Electric Rate Assistance (FERA), and the Energy Savings Assistance program (ESA) to help households with qualifying incomes. We work closely with community organizations throughout the region to raise awareness among eligible households.
Getting Ready for Electric Cars>
Plug-in electric cars are here, and we're helping our customers get ready. Refueling an electric car takes some advance preparation and we can help: customers may want charging equipment installed by their electrician, and permits may be required for electrical upgrade work. To help streamline the process, we've joined forces with auto makers, car dealerships, electrical contractors and installers, and 100+ cities throughout the territory we serve. To serve the new load, we're getting the grid ready and we are offering attractive rates for these customers who will charge off-peak.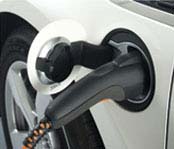 Class name
sce-swap-image-content