We're out and about across the 50,000 square-mile region we serve – sharing tips, tools, and information. Our goal is to help families, businesses, and communities conserve energy.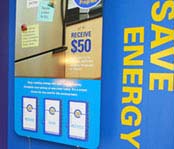 Our Mobile Energy Unit is a showcase of our energy-efficiency and energy-management programs and services for households and businesses. You'll find us at events – please stop by and visit! See our energy-conservation road show calendar, or contact us for more information or to request a visit to an upcoming event.
In partnership with local non-profit and faith-based organizations we provide Community Forums to share useful information like ways to save, services we offer, and programs designed to help. Typically, more than 200 people attend. Our Consumer Advisory Panel helps us understand issues that matter to the 14 million Californians we serve, while also helping us to examine how to serve them better. Formed of respected opinion leaders from diverse backgrounds, the panel meets regularly with our senior leaders and board of directors.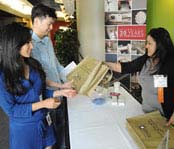 Class name
sce-swap-image-content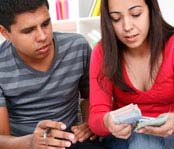 Income-Qualified Savings>
We're here to help when you need it. Families and households with qualifying incomes may be eligible for savings programs such as CARE and FERA. If you are having difficulty paying your bill, you may be eligible for a payment arrangement or other financial assistance. To learn more, call us at 1-800-950-2356.
Read the Community Resource Guide (PDF)