Class name
heading-new-style
Delivering Safe, Reliable, Affordable, Clean Power
Fifteen million Californians count on us for electricity 24 hours a day, seven days a week, and we're committed to delivering it safely and reliably. Over the next few years, we're expanding and upgrading our transmission and distribution networks, to meet the region's growing demand for electricity and improve grid performance while meeting California's renewable energy goals.

Expanding and Upgrading Essential Infrastructure
We're upgrading and expanding our electricity distribution network — the 700+ substations, 104,000 miles of circuits, and 1.5 million poles that enable the safe delivery of electricity to your home or business. From replacing well-worn poles, transformers, and underground cables, to constructing new substations in high-growth areas, we're investing in safe, reliable, affordable power for tomorrow.
Delivering More Renewable Power
As Californians, we're committed to the state's renewable power goals. From generating solar power on warehouses and industrial rooftops to constructing the nation's largest high-voltage transmission system for delivering wind energy from remote turbines, we're doing our part toward a cleaner energy future.
We systematically repair or replace components at risk of failure, as well as those with useful lives that can be extended at a reasonable cost. Smart investments in infrastructure maintenance are important to keep power flowing safely and reliably well into the future.
Class name
heading-new-style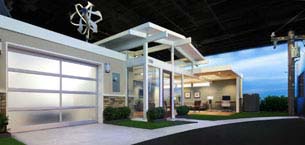 Award-Wining Energy-Efficiency Programs
In 2014, SCE was recognized by the U.S. Department of Energy and Environmental Protection Agency with an ENERGY STAR® Sustained Excellence Award for our exemplary work in partnering with customers to conserve through energy efficiency measures. This award represents ENERGY STAR's highest honor and marks the 13th time SCE has received this national recognition.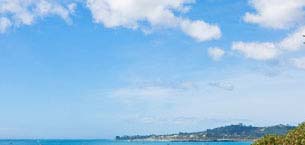 Reducing Greenhouse Gases
During the past five years, we've partnered with our customers to save nearly 7.6 billion kilowatt-hours (kWh), enough energy to power more than 1.1 million homes for a year. These savings reduce greenhouse gas emissions by 3.2 million metric tons, the equivalent of removing 684,000 cars from the road.
Smart Meters and Smarter Energy Choices
Energy conservation through smart meter technology is expected to reduce greenhouse gas emissions and smog-forming pollutants by more than 365,000 metric tons per year — the equivalent of removing 79,000 cars from the road annually. Our smart meters and new web-based tools can help you make changes at home or in your business, to achieve greater savings.
Additional Resources for Residential
Additional Resources for Business
Class name
heading-new-style
We're working hard to meet California's climate goals and achieve net-zero emissions. Here are actions we're taking now to ensure clean energy is more reliable and accessible to all our customers:
Deploying more than 41,000 electric vehicle chargers
Modernizing our energy grid
Shifting to a 100% electric light-duty vehicle fleet