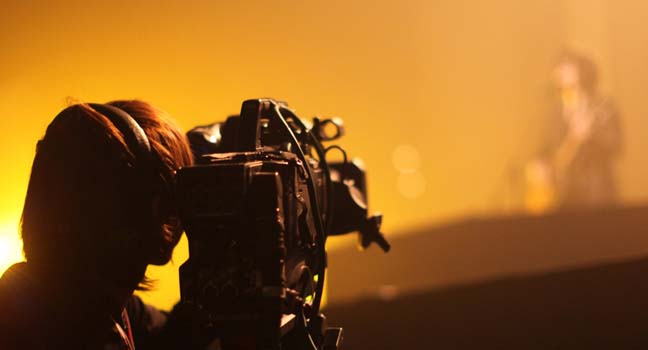 Scouting for a location? We have a variety of unique structures and environments that are available for shooting. Our properties have been featured in numerous movie, TV and editorial shoots. Check out our photo gallery below to view our locations and get in on the action!
Interested in inquiring about one of our locations? Our responsive staff is standing by to work with you quickly and simply, so you can roll camera on schedule.

Call 1-714-657-6950
We offer dozens of unique properties for on-location shooting, from distinctive interiors to dramatic industrial spaces to beautiful outdoor environments. Open our photo gallery to select and view images of each of our locations. You'll be able to view our gallery of images by location.
Our properties have served as backdrops for an impressive number of productions. Check out some of the more recent films, TV programs, and more that have set the scene in our facilities.
Features
Ad Astra (Lima)
Transformers Universe: Bumblebee (Paramount)
Television
NCIS: Los Angeles (CBS)
Strange Angel (CBS)
One Day She'll Darken (Turner North Center)
The OA (Netflix)
Good Place (Universal)
Shooter (Paramount)
Commercials
SAP (O-Positive)
AT&T (Smuggler)
Toyota RAV4 (Crown Street)
Hollister (Awesomeness)
If you choose to use one of our properties, you will join the ranks of numerous well-known films, shows and brands. Curious to see who's used our locations for their stories and settings? See the full list below of whom we've worked with on location.
Feature Film
The Academy Biker Boyz
Borrowers
Chain Reaction
Click
Collateral
Deep Impact
Demolition Man
Dickie Roberts: Former Child Star
Disturbia
Dr. Doolittle 2
Ed Wood
Extreme Duress
Face/Off
Father's Day
The Flash
Flashpoint
Gideon's Web
Ghost Of Mars
Godzilla
In Her Shoes
It Came From Outer Space
Jingle All The Way
The Last Boy Scout
Lethal Weapon 4
The Longest Yard
Mr. Wrong Nautilus
Nothing But Trouble
Not Of This World
The One
Rush
Rush Hour 3
Seven
Species 3
State of Play
Terminal Velocity
Terminator 3
That's Pat
The Changeling
Transformers
Tremors
You, Me & Dupree
Television
24
The Agency
Alias
Beetleborgs
Bones
Boston Public
Brave New World
Buffy The Vampire Slayer
Carnivale
Century City
CSI
CSI Miami
Dark Skies
Discovery Kids: Endurance High Sierras
Endurance Discovery
Entourage
Kids
ER
Extreme Makeover Home Edition
Fast Lane
Hoff
Hunter Players
Invasion
JAG
Joan of Arcadia
Life
Martian Law
Melrose Place
Miss Match
Monk
My Name Is Earl
NCIS
Pacific Palisades
PBS Special
Power Rangers
The Practice
Profiler
Raven Ridge
Rescue Eight
Roswell
Sliders
Soldiers of Fortune
Star Trek
Texarkana
Tycus
VIP
Without A Trace
X Files
Commercial
Chi Chi's Restaurant
Chrysler
Direct TV
EA Games
Edison International
Ford
Fuji Special
GMC
Honda
Jeep
Kelly Tire
KIA
Lexus
McDonalds
Mercedes Benz
Midway Video Games
Niemen Marcus
Nintendo
Porsche
Reese's Pieces
SBC
SEGA
Spaulding
Starter Sportswear
VH1
Volvo
Yu-Gi-Oh
Cosmopolitan
British Elle
Details Magazine
Diesel
Elle
Honda
Hyundai
IBM
Lifestyles Magazine
L'uomo Vogue
Microsoft
New York Times
Pelican Products
Polo Jeans
United Rentals
Target
Nissan XTerra
Print
Basement Jaxx
Blue Man Group
Britney Spears
Cincinnatti Films
ESPN Exercise
Rage Against the Machine
Rockopella
Unwritten Law
Writtenhouse Communications
Video
Basement Jaxx
Blue Man Group
Britney Spears
Cincinnatti Films
ESPN Exercise
Rage Against the Machine
Rockopella
Unwritten Law
Writtenhouse Communications