Rate Plan Comparison Tool for Businesses
Find out which rate plan is best for your bottom line. Use the tool to get a custom comparison between your current rate plan and other rate plan options.
Use the Tool to Compare Your Rate Options
Get estimates based on your past usage.
See how your monthly bills and average seasonal costs, could change with different rate plans.
Choose and switch plans now.
Note: You must be an SCE customer for at least 12 months to use the this tool.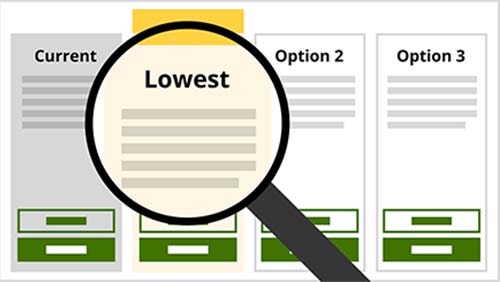 ---
If it's determined that you're eligible to change your rate plan, the change will be reflected on your bill within 1-2 billing cycles.
Please note that if you have experienced a significant increase or decrease in your electricity usage due to COVID-19, then the Rate Plan Comparison Tool may not provide an accurate assessment of your current rate needs.
The Rate Plan Comparison Tool can help you identify the least expensive plan based on your typical usage. The tool uses your past usage data to estimate your costs for other plans. However, if you're able to change how and when you use energy, you may be able to take advantage of even lower rates on other plans.