Maintenance Outage
---
Class name
left-box-content
Class name
sce-ot-main-title
What is a Maintenance Outage?>
Sometimes SCE may need to shut off your power temporarily to allow our crews to safely perform maintenance and scheduled upgrades to our electrical infrastructure. This can include replacing aging poles and multiple segments (or even many miles) of underground cable or overhead conductors.
We recognize that temporary outages can be inconvenient and appreciate your patience. Upgrading and modernizing our grid reflects the way customers are changing the way they use electricity and remains an important part of our vision to keep your electricity flowing reliably, now and in the future.
Visit our Outage Map to see if power in your neighborhood is shut off due to a maintenance outage.
Preparing for a Maintenance Outage
---
Class name
sce-header-center
At least three days before a scheduled maintenance outage we will notify you so you can take any necessary precautions. Please be aware, however, that timing can change for safety reasons. It's possible that a maintenance outage can be rescheduled, canceled, or end earlier than planned.
Your notification will include a Scheduled Outage Number that you may enter into our Outage Map to receive the latest updates.
*Certain equipment conditions may require SCE to take immediate action, without notifications, to perform repairs or inspections that protect the safety of our customers and ensure the reliability of our service.
On the day of your maintenance outage, you may see our crews in your neighborhood and experience road closures or increased traffic in the area. (You might wish to add extra time to your commute.) Please keep in mind that we may need to turn the power off and on more than once during the outage. As soon as we have confirmation from our crews, our Outage Map will reflect the time when your power will be restored.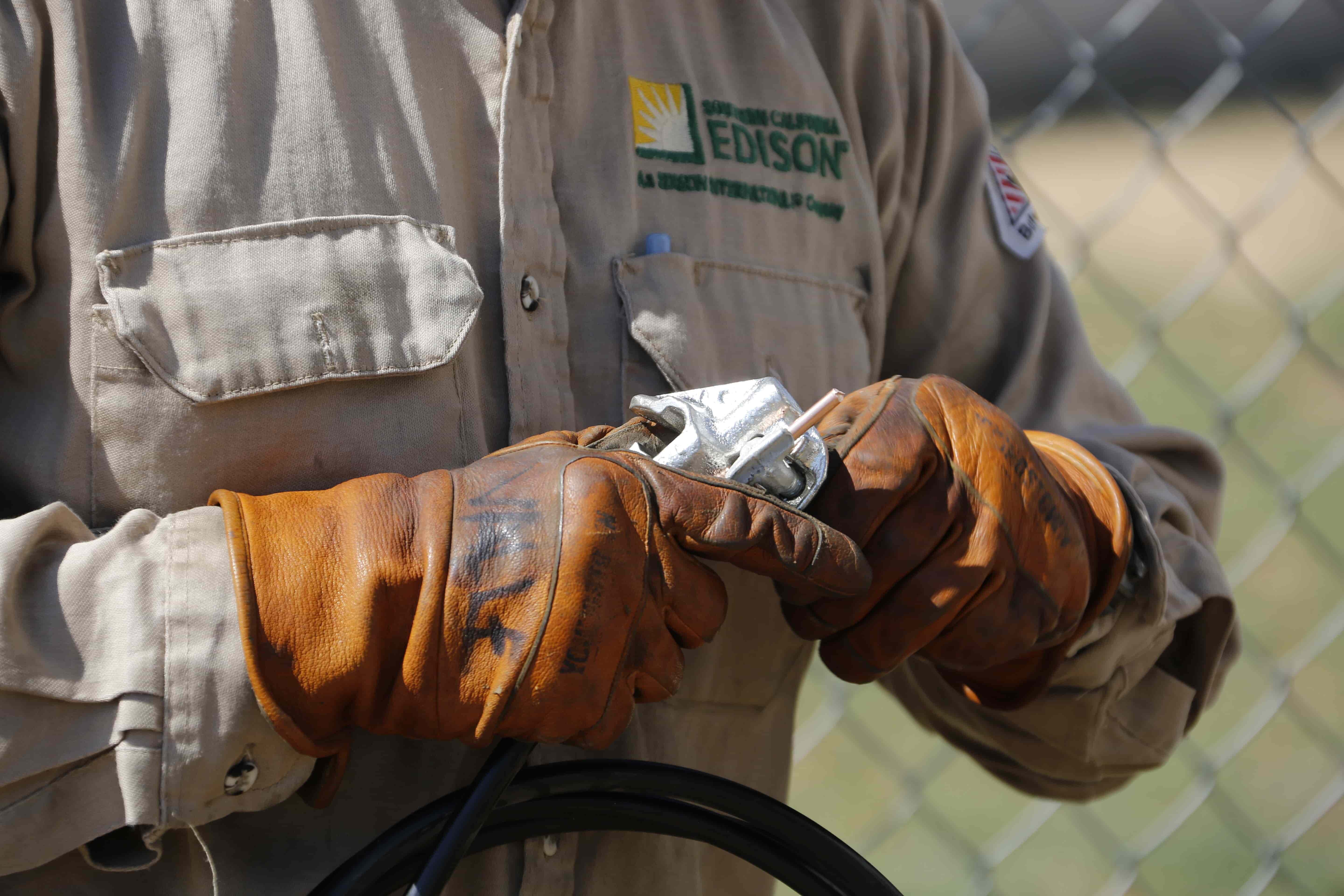 Maintenance Outage Preparation Tips
---
Whether it's a maintenance outage or a blackout from an unexpected storm, it's always best to be prepared for a power outage. Additional preparatory measures may include the following safety measures.
Keep a Safe Distance from Crew Members 
If you see our crew members in your neighborhood, please do not approach them. If crew members need to get in touch with you, they will call or knock on your door. Please be assured that the safety of our workforce, our customers, and the public remain our top priority.
Disconnect Electronic Equipment
Shut off or disconnect all sensitive electronics before the outage to prevent damage or loss of data.
Review the instructions for your electric gates and learn how to operate them manually.
Please alert your security company of the outage. The outage will affect your alarm systems and may affect private phone systems.
About Emergency Generators
Business customers may wish to rent a portable generator, but please note that we cannot reimburse you for this cost. If you plan to use a generator, call 1-888-759-6056 so we can safeguard our employees.
Class name
sce-ot-btn-padding sce-space-s
Customer Resources and Support
During a power outage, your safety is our top priority. Follow the link below for programs and services that can help you prepare for a Public Safety Power Shutoff.
Class name
csrp-weather-backtotop