Reach Codes
---
Class name
heading-new-style
Southern California Edison is committed to carbon neutrality by 2045. As outlined in our decarbonization roadmap Pathway 2045, building codes and standards play a key role in reducing greenhouse gas emissions (GHGs).
Local governments are key partners in reducing emissions, leading the way by recognizing climate change's impacts and passing new building code ordinances, such as reach codes.
The information below is provided for local government leaders interested in developing reach codes and related electrification policies.
A reach code is a local building energy code that goes beyond or "reaches" past the state minimum requirements for energy use or GHG emissions in building design and construction, usually to address issues such as GHG emissions targets, energy efficiency, air quality, and public health and safety concerns (inside and outside of buildings). Reach codes are not limited to the buildings sector—they may also involve transportation technologies such as an electric vehicle (EV) charging stations in residential and commercial buildings.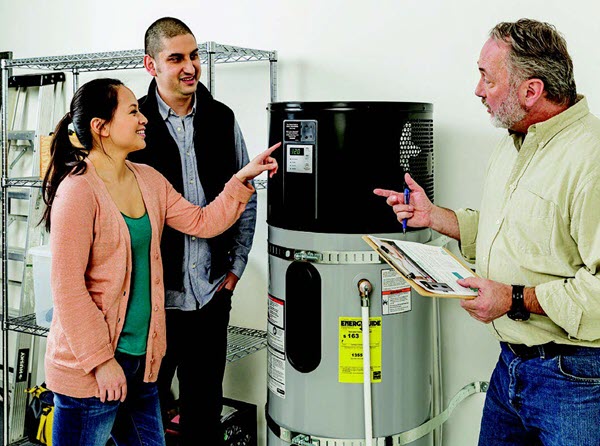 Incentives now make these electric heat pump water heaters cost-competitive with natural gas models.
Reach codes provide an impressive array of environmental, economic, and health benefits:
Lower GHG Emissions and Climate Impact
Progress toward Climate Action Plan Goals
Improved Public Health
Cleaner Air
Better Preparation for Local Businesses and Citizens to Meet New State Standards
More Affordable Buildings
Safer and More Comfortable Buildings
Increased Resiliency
Lower Utility Bills
Templates to Help Cities Design Reach Codes – and Staff Reports
For municipal staff members to use in framing reach codes: https://localenergycodes.com/.
Below are Reach Code ordinances and staff reports from jurisdictions that recently passed reach codes in the region. More reach codes have been passed in Northern California, but activity is picking up in Southern California.
Statewide Lists of Recent Reach Codes
These groups track recently passed reach codes in California and provide useful information to other jurisdictions that are researching their reach code options.
Reach Code Myths versus Facts
The topic of reach codes can be complex when you consider all the possible measures and outcomes – and the sometimes-conflicting information promoted by proponents and opponents. Here are some common myths and the corresponding facts that dispel them.
There are numerous resources available to local governments interested in pursuing reach codes.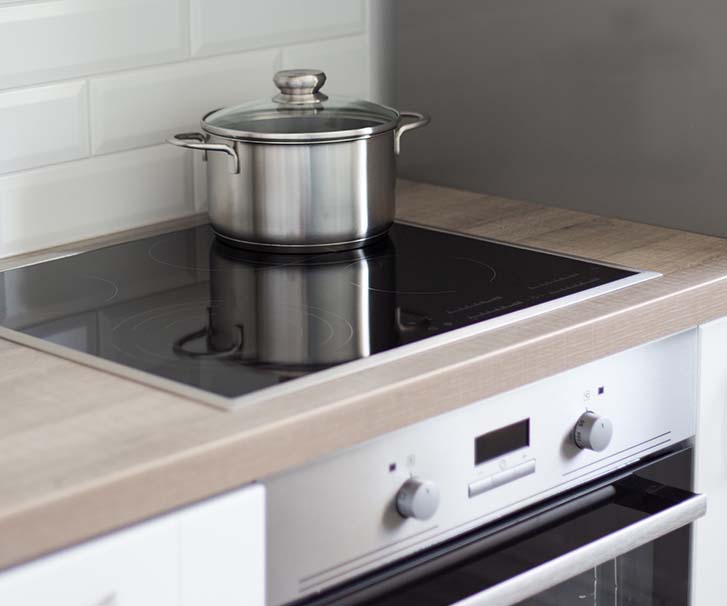 All-electric, energy-efficient induction stoves are faster, safer, and healthier to use because they eliminate harmful emissions and open flames while keeping kitchens cool.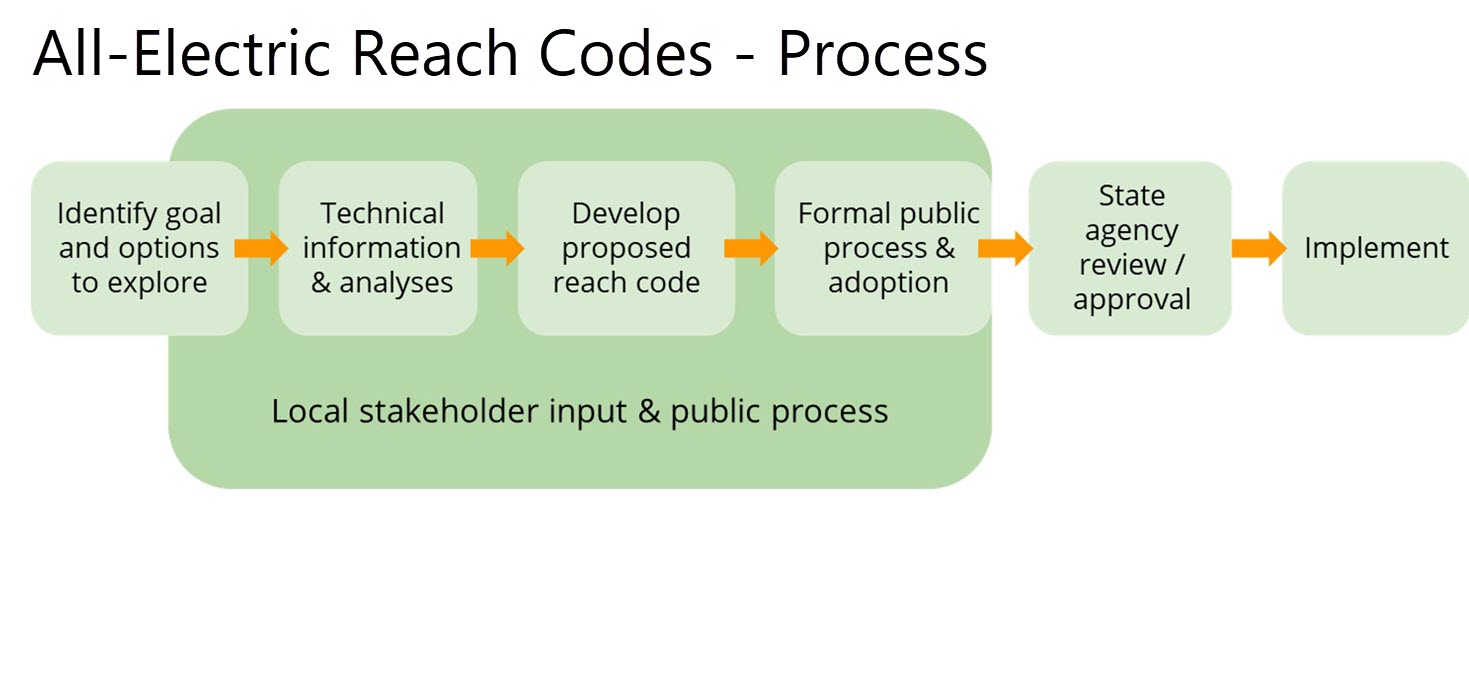 This reach code development timeline can help shape expectations about the reach code process.
Source: Statewide Reach Codes Program, Reach Codes Newcomers Webinar #1
Third-Party Studies on Electrification & Its Impacts
Here are a few third-party studies that address electrification:
Estimated Costs Associated with a Reach Code
Southern California Edison provides direct technical assistance to local governments during the reach code process to help defray labor and other typical costs. The following table assembled with local governments which successfully passed a reach code ordinance shows some of the typical costs associated with pursuing a reach code.
A heat pump efficiently heats AND cools a home all in one.
SCE Electrification Technology Fact Sheets
SCE provides technology fact sheets on various key electrification technologies or topics:
Past Events & More Resources
The shortlist below of past reach code events for local jurisdictions includes links to the slide decks and provides a good introduction to the topic. For upcoming events by the Statewide Reach Codes Program, please see https://localenergycodes.com/content/events.
Reach Codes for All-Electric Buildings" slide deck presented by Jay Madden, PE, SCE, Energy Codes & Standards during the County Building Officials Association of California (CBOAC) Annual Conference & Business Meeting in April 2022
Reach Codes Newcomers Webinar (recordings and slide decks)
These additional SCE webpages could help jurisdictions during their reach code-related research.
These incentives and rebates are available to SCE customers to increase the cost-effectiveness of reducing GHG emissions in buildings.