Corporate responsibility and sustainability form the foundation from which we operate every day, and Edison International's 2019 Sustainability Report describes in detail the company's achievements toward a sweeping set of measurable goals related to clean energy, transportation electrification, diversity and inclusion, and safety, while emphasizing its commitment to providing customers safe, reliable, affordable and clean electricity. The company maintains its dedication to safety for communities, customers and employees, including carrying out its plan to reduce wildfire risk.
Sustainability is central to our vision for leading the transformation of the electric power industry, and we're committed to doing our part to respond to the global challenge of climate change. Our long-term sustainability goals underpin the company's efforts toward a clean energy future and a just and equitable economic recovery.
Among the notable Southern California Edison achievements that can be found in the Report is the delivery of 48% carbon-free electricity to customers in 2019. We also launched the largest truck and transit charging initiative in the nation, and we added infrastructure to support more than 200 new light-duty vehicle charge ports. In May 2020, we announced one of the largest energy storage procurements in the nation.
Edison International continued to advance its long-term climate change objectives. In November 2019, SCE released Pathway 2045, its blueprint for how California can affordably combat climate change.
Among the company commitments is fostering a diverse and inclusive workplace that's grounded in safety. Since 2016, Edison International has made steady progress. The company has:
Increased the percentage of women in senior operating roles from 27% to 35%, with a goal of gender parity by 2030.
Increased the diversity of its board, with seven of the 11 board directors being diverse in terms of gender, race, ethnicity and LGBTQ identification, including four women.
We extend our commitment to diversity beyond the company, making sure the goods and services we purchase support diverse businesses. Southern California Edison turned to minority-, women-, disabled veteran- and LGBT-owned businesses as it made 40.1% of its corporate purchases. This spending, totaling $2.2 billion, represents engagement with more than 650 businesses – and had an economic impact of more than $3.3 billion and sustained more than 19,000 jobs. Read the SCE 2019 Supplier Diversity Economic Impact Report for details.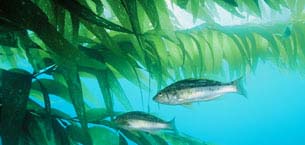 Protecting the Environment
Our long history of industry leadership in environmental stewardship demonstrates our commitment to protecting the environment and the natural resources we share.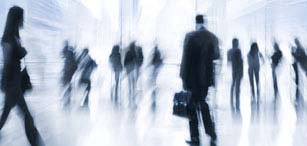 In everything we do, we're guided by our corporate values.
Safety
Integrity
Excellence
Respect
Continuous Improvement
Teamwork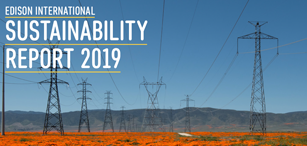 2019 Sustainability Report