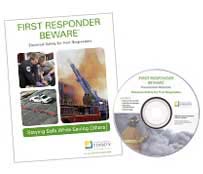 Provide vital information that every first responder must know to stay safe around utility lines.
Firefighters, police, and EMTs are typically first on the scene in an emergency and face the greatest risk from electrical contacts and fires. Understanding the potential dangers and learning how to deal with them correctly makes everyone safer.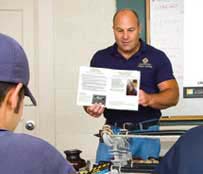 Interactive Presentation Tools
Our interactive presentation tools give you everything you need to teach and learn about working more safely in emergencies involving electrical utility lines. You can use them on this website, or download them by right-clicking an item and saving it to your computer.
Order Free Safety Presentation Materials
To help you teach First Responders how to work safely around electrical utility equipment, we're pleased to offer you a FREE safety presentation kit.
How to Order: Simply click the "Order" button below and complete the online order form. Orders are filled on a first-come, first-served basis. Please allow 2 to 4 weeks for delivery.
Advanced Safety Information
Interactive Presentation Tools