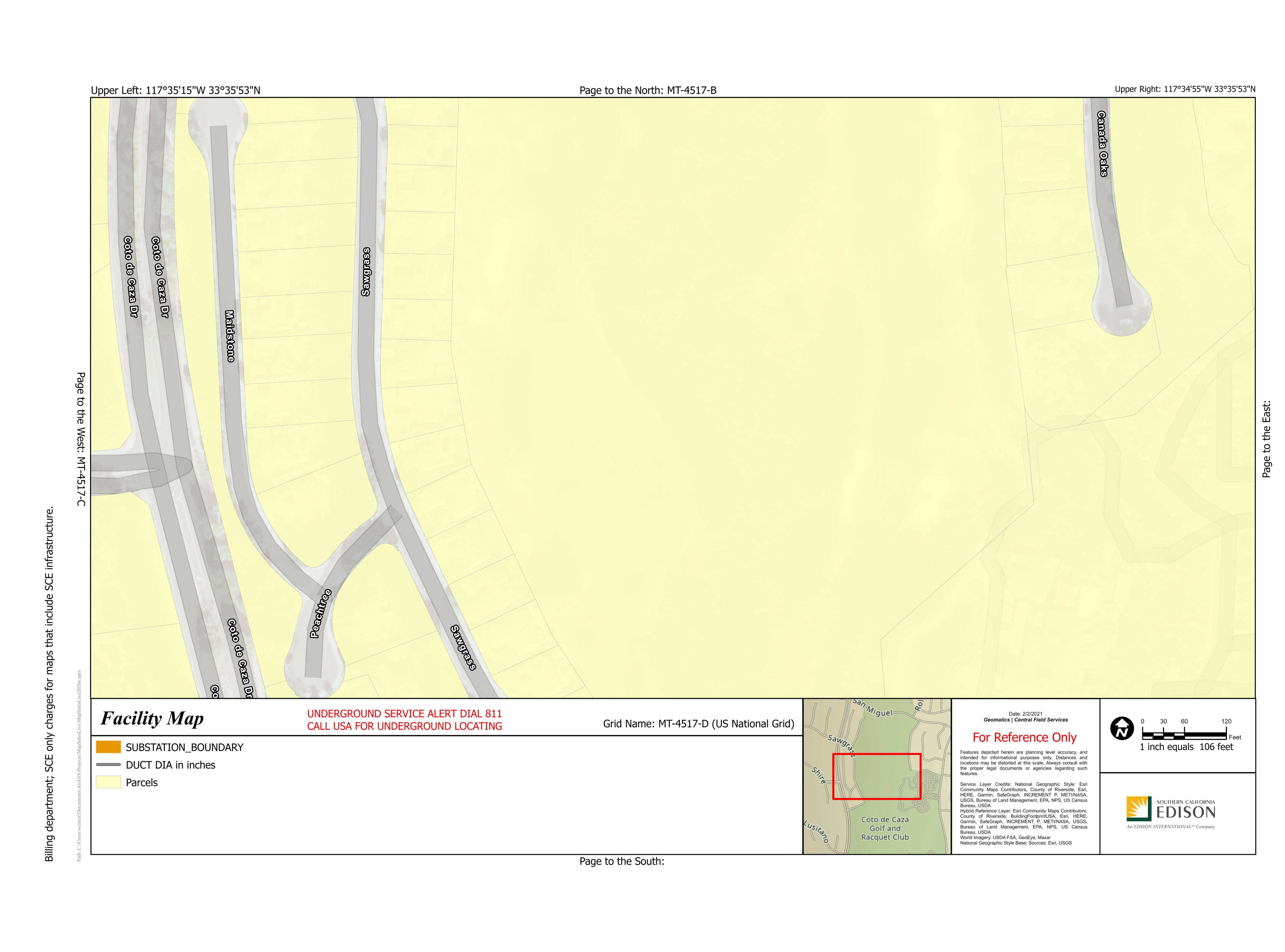 The Map Sales Team is tasked with fulfilling 3rd party requests for Southern California Edison's (SCE's) Facilities Maps. These maps depict, at a planning level of accuracy, the location of SCE's overhead and underground electrical assets. Maps are FOR REFERENCE ONLY and are not intended to be a legal representation of the real property.
NOTICE: Southern California Edison (SCE) will be increasing the price for SCE Facility Maps to $40.00 per map (page) on January 1, 2023 for our Paying Customers.
The Map Sales program is a Non-Tariffed Product and Service (NTP&S) that SCE provides to clients across our service territory. After a review of the Map Sales program, SCE believes this price increase is necessary and fair to both SCE customers and SCE. Thank you for your understanding.