Our infrastructure projects are designed to deliver the greatest good for the most people across the region. We use existing utility corridors when possible, to reduce environmental impacts, and select power line methods that are in line with the most affordable industry standards for cost-effective construction and maintenance.
Electricity grids are being upgraded with smart technology nationwide and around the world. Accurate, real-time information – and incentives to conserve power when demand is highest – mean that everyone can play a role in preventing blackouts.
Preparing the Grid & Promoting Conservation
Energy Efficiency & Demand Response
We are committed to delivering power reliably every day of the year, even during unusual events like heat waves. Your participation in our demand-response and energy-efficiency programs help keep the power on for everyone, while offering you additional opportunities to save.
Our demand-response programs >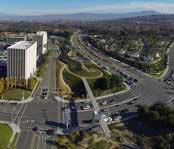 Can Power Demand Be Met Without New Gas-Fired Plants?>
In the past, when demand for electricity increased, utility companies, including us, built new carbon-emitting power plants. Now, with our Preferred Resources pilot, we are testing the use of preferred resources to potentially reduce or eliminate the need for new gas-fired plants in the area.