Residential Direct Install Program
---
You May Be Eligible to Receive Free Upgrades to Your Single Family Home or Multifamily Dwelling
There's no cost to enroll or participate in the program. Find out if you are eligible to receive free products and services that can also help you save energy.
SCE has contracted with Synergy Companies to offer energy-saving products and services that optimize air conditioning operation, efficiency, and comfort. Products and services may include a Smart Thermostat, Fan Controller, Duct Test and Seal, and more.
If you're ready to get started, contact our program implementer Synergy Companies at 1-800-818-4298 to schedule a free consultation or click the button below. If you qualify, Synergy Companies will send an energy specialist to your home to identify opportunities for you to save and, if you agree, install the appropriate products free of charge, all in one single appointment.
Single Family Home Qualifications
To qualify for the Residential Direct Install program, you must rent or own a single family home and have an active SCE service account. Must have an operational central air conditioning system in the home.
Multifamily Qualifications
Apartments must have active SCE account numbers and be equipped with operational central air conditioning to participate in the Residential Direct Install Program. Authorization from the property owner or property management must be obtained prior to participation.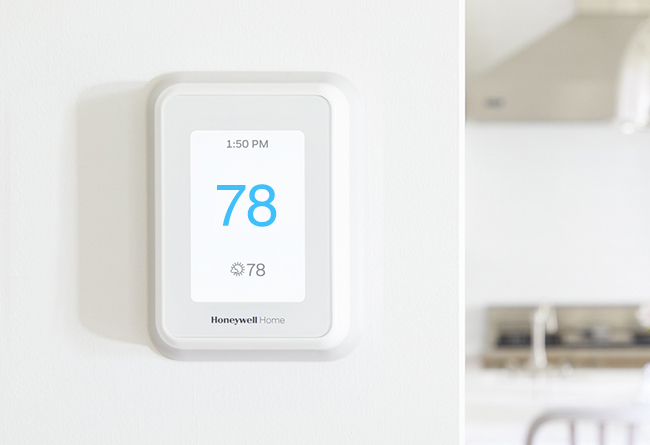 Save more by enrolling in SCE's Smart Energy Program
If you already own or received a Smart Thermostat through the Residential Direct Install program, you may be eligible to enroll in SCE's Smart Energy Program. You can earn up to $40 in annual bill credits for allowing SCE to temporarily adjust the temperature setting on your thermostat to help reduce your energy usage. You can always adjust the temperature during these events, but this could affect your annual enrollment in the program. Learn More.
We also have other Demand Response programs that allow you to save by reducing your energy use when demand is high.
This Program is funded by California utility ratepayers and administered by Southern California Edison (SCE) under the jurisdiction of the California Public Utilities Commission through a contract awarded to Synergy Companies. You are not obligated to purchase any products or equipment or pay for any services under this Program. This Program is available on a first-come, first-served basis until allocated funds are depleted or the Program is terminated. This Program may be modified or terminated without notice.
The Honeywell Home trademark is used under license from Honeywell International Inc. All rights reserved.