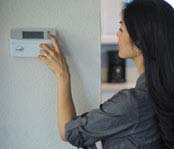 We're Southern California Edison
We are also looking ahead to create a 21st century power network that can handle California's changing energy needs. Sophisticated technologies will be delivering electricity more reliably than ever, keeping outages to a minimum, and facilitating our customers' choices in adopting new technologies to generate their own energy and monitoring and controlling their overall usage.
Learn about our Leadership, Corporate Governance, or Financials.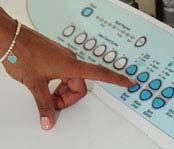 As one of the nation's largest electric utilities, we deliver power to 15 million people in 50,000 square-miles across central, coastal and Southern California, excluding the City of Los Angeles and some other cities.
Leading the way in energy conservation >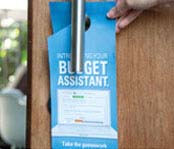 Tools to Manage Electricity Usage
We hear you! These days, families and businesses need more and better ways to monitor and manage energy use. We're here to help, with tools like Budget Assistant, all designed to put more information – and more power – in your hands.
We believe that when the community thrives, everyone benefits. That's why we invest millions of dollars and lots of volunteer manpower in local non-profits. In 2018, our parent company, Edison International, gave $20 million to community programs that make a difference in education, the environment, public safety & preparedness, and civic engagement.
By the Numbers: Who We Serve
We delivered more than 87 billion kWh of electricity in 2015 and powered a total of
15 million people
5,000 large businesses
280,000 small businesses
By the Numbers: How We Do It
To deliver power safely, reliably and affordably, we monitor and maintain a vast electricity system:
12,635 miles of transmission lines
91,375 miles of distribution lines (less Streetlight miles)
1,433,336 electric poles
720,800 distribution transformers
2,959 substation transformers