Appliance Energy Use Cost Estimator
See how much you can save by shifting
energy use to off-peak hours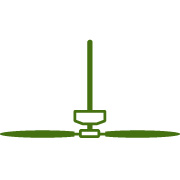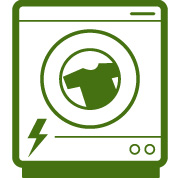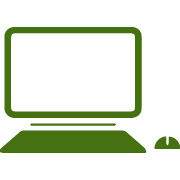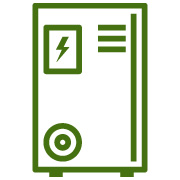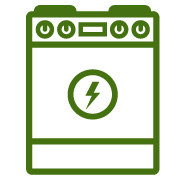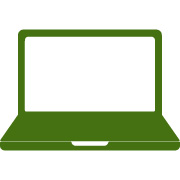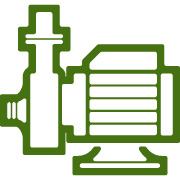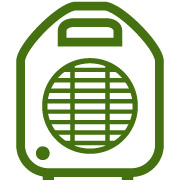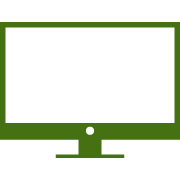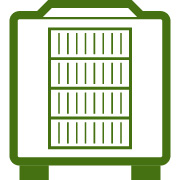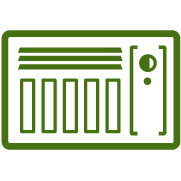 Our Time-Of-Use plans are part of a statewide initiative designed to keep the electric grid reliable even when energy resources are in high demand. All TOU plans feature energy charges that vary based on the time of day, the day of the week, and the season. TOU plans can help you manage your energy costs. By taking advantage of lower rates on nights and weekends, you can avoid higher weekday rates when energy resources are in demand.
Rate Plans
TOU-D-4-9PM
- Better for customers who stay up late. May benefit smaller households in coastal areas with moderately sized homes or condos.
TOU-D-5-8PM
- Better for customers who end the night early. May benefit those who are home during the day and tend to live in smaller rented dwellings.
TOU-D-PRIME
- A rate for electric vehicle owners and lessees, customers with energy storage systems, or customers with an electric heat pump system for water or space heating.
Grandfathered Rate Plans*
TOU-D-A
- Better for low and medium energy users (less than 700 kWh/month). TOU-D-A features higher peak rates that are offset by a monthly Baseline Credit.
TOU-D-B
- Better for high energy users (more than 700 kWh/month). TOU-D-B features lower peak rates, but a higher daily basic charge and no Baseline Credit.
*Grandfathered rate plans are no longer open to customer enrollment.
Rate Plan Seasons
Summer
- June to September (4 months)
Winter
- October to May (8 months)
{ "Summer": { "Window AC Unit": "Based on 6 hours of usage per day", "Whole House HVAC": "Based on 6 hours of usage per day", "Ceiling Fan": "Based on 3 hours of usage per day", "Clothes Washer": "Based on 7 loads of laundry per week", "Clothes Dryer (Gas)": "Based on 7 loads of laundry per week", "Clothes Dryer (Elec)": "Based on 7 loads of laundry per week", "Dishwasher": "Based on 3 loads per week", "Pool Pump": "Based on 5 hours of usage per day", "Space Heater": "Based on less than 1 hour of usage per day", "TV - LCD 53 Inch": "Based on 7.7 hours of usage per day", "Microwave": "Based on 30 minutes of usage per day", "Laptop": "Based on 3 hours of usage per day", "Cable without DVR": "Based on 12.4 on-cycle hours of usage per day", "Computer & Monitor": "Based on 4.2 hours of usage per day", "Swamp Cooler": "Based on 6 hours of usage per day", "Electric Heater (Fan only)": "Based on less than 1 hour of usage per day", "Electric Stove": "Based on 9 minutes of usage per day", "Electric Vehicle": "Based on 6.5 hours of usage per day" }, "Winter": { "Window AC Unit": "Based on less than 1 hour of usage per day", "Whole House HVAC": "Based on less than 1 hour of usage per day", "Ceiling Fan": "Based on 3 hours of usage per day", "Clothes Washer": "Based on 7 loads of laundry per week", "Clothes Dryer (Gas)": "Based on 7 loads of laundry per week", "Clothes Dryer (Elec)": "Based on 7 loads of laundry per week", "Dishwasher": "Based on 3 loads per week", "Pool Pump": "Based on 5 hours of usage per day", "Space Heater": "Based on 14 hours of usage per day", "TV - LCD 53 Inch": "Based on 7.7 hours of usage per day", "Microwave": "Based on 30 minutes of usage per day", "Laptop": "Based on 3 hours of usage per day", "Cable without DVR": "Based on 12.4 on-cycle hours of usage per day", "Computer & Monitor": "Based on 4.2 hours of usage per day", "Swamp Cooler": "Based on less than 1 hour of usage per day", "Electric Heater (Fan only)": "Based on 14 hours of usage per day", "Electric Stove": "Based on 9 minutes of usage per day", "Electric Vehicle": "Based on 6.5 hours of usage per day" } }
{ "rates":{ "4":{ "Summer":{ "Window AC Unit":{ "on":"152.3", "mid":"126.8", "off":"101.6", "super_off":"" }, "Whole House HVAC":{ "on":"499.8", "mid":"416.0", "off":"333.5", "super_off":"" }, "Ceiling Fan":{ "on":"4.8", "mid":"3.9", "off":"3.0", "super_off":"" }, "Clothes Washer":{ "on":"3.6", "mid":"2.9", "off":"2.2", "super_off":"" }, "Clothes Dryer (Gas)":{ "on":"1.3", "mid":"1.1", "off":"0.8", "super_off":"" }, "Clothes Dryer (Elec)":{ "on":"26.8", "mid":"21.7", "off":"16.7", "super_off":"" }, "Dishwasher":{ "on":"3.6", "mid":"2.9", "off":"2.2", "super_off":"" }, "Pool Pump":{ "on":"67.2", "mid":"54.5", "off":"42.0", "super_off":"" }, "Space Heater":{ "on":"21.5", "mid":"17.4", "off":"13.4", "super_off":"" }, "TV - LCD 53 Inch":{ "on":"10.8", "mid":"9.1", "off":"5.7", "super_off":"" }, "Microwave":{ "on":"3.6", "mid":"2.9", "off":"2.3", "super_off":"" }, "Laptop":{ "on":"0.7", "mid":"0.6", "off":"0.5", "super_off":"" }, "Cable without DVR":{ "on":"3.3", "mid":"2.6", "off":"2.0", "super_off":"" }, "Computer & Monitor":{ "on":"8.8", "mid":"7.1", "off":"5.5", "super_off":"" }, "Swamp Cooler":{ "on":"178.5", "mid":"148.6", "off":"119.1", "super_off":"" }, "Electric Heater (Fan only)":{ "on":"22.6", "mid":"18.3", "off":"14.1", "super_off":"" }, "Electric Stove":{ "on":"3.6", "mid":"2.9", "off":"2.3", "super_off":"" }, "Electric Vehicle":{ "on":"136.7", "mid":"115.0", "off":"93.6", "super_off":"" } }, "Winter":{ "Window AC Unit":{ "on":"", "mid":"19.09", "off":"14.48", "super_off":"13.15" }, "Whole House HVAC":{ "on":"", "mid":"62.71", "off":"47.55", "super_off":"43.19" }, "Ceiling Fan":{ "on":"", "mid":"5.20", "off":"3.95", "super_off":"3.58" }, "Clothes Washer":{ "on":"", "mid":"3.12", "off":"2.37", "super_off":"2.15" }, "Clothes Dryer (Gas)":{ "on":"", "mid":"1.15", "off":"0.88", "super_off":"0.79" }, "Clothes Dryer (Elec)":{ "on":"", "mid":"23.31", "off":"17.67", "super_off":"16.05" }, "Dishwasher":{ "on":"", "mid":"3.12", "off":"2.37", "super_off":"2.15" }, "Pool Pump":{ "on":"", "mid":"56.46", "off":"42.81", "super_off":"38.88" }, "Space Heater":{ "on":"", "mid":"292.11", "off":"257.10", "super_off":"248.51" }, "TV - LCD 53 Inch":{ "on":"", "mid":"7.92", "off":"6.01", "super_off":"5.46" }, "Microwave":{ "on":"", "mid":"3.86", "off":"2.92", "super_off":"2.66" }, "Laptop":{ "on":"", "mid":"0.64", "off":"0.48", "super_off":"0.44" }, "Cable without DVR":{ "on":"", "mid":"2.84", "off":"2.15", "super_off":"1.96" }, "Computer & Monitor":{ "on":"", "mid":"7.64", "off":"5.80", "super_off":"5.26" }, "Swamp Cooler":{ "on":"", "mid":"22.39", "off":"16.98", "super_off":"15.42" }, "Electric Heater (Fan only)":{ "on":"", "mid":"65.23", "off":"57.41", "super_off":"55.50" }, "Electric Stove":{ "on":"", "mid":"3.15", "off":"2.39", "super_off":"2.17" }, "Electric Vehicle":{ "on":"", "mid":"118.17", "off":"98.79", "super_off":"89.73" } } }, "5":{ "Summer":{ "Window AC Unit":{ "on":"152.3", "mid":"126.8", "off":"101.4", "super_off":"" }, "Whole House HVAC":{ "on":"499.9", "mid":"415.9", "off":"332.8", "super_off":"" }, "Ceiling Fan":{ "on":"6.0", "mid":"4.5", "off":"3.0", "super_off":"" }, "Clothes Washer":{ "on":"4.5", "mid":"3.4", "off":"2.2", "super_off":"" }, "Clothes Dryer (Gas)":{ "on":"1.7", "mid":"1.2", "off":"0.8", "super_off":"" }, "Clothes Dryer (Elec)":{ "on":"33.5", "mid":"25.1", "off":"16.7", "super_off":"" }, "Dishwasher":{ "on":"4.5", "mid":"3.4", "off":"2.2", "super_off":"" }, "Pool Pump":{ "on":"67.2", "mid":"54.5", "off":"41.9", "super_off":"" }, "Space Heater":{ "on":"26.9", "mid":"20.1", "off":"13.4", "super_off":"" }, "TV - LCD 53 Inch":{ "on":"12.8", "mid":"9.1", "off":"5.7", "super_off":"" }, "Microwave":{ "on":"4.5", "mid":"3.4", "off":"2.3", "super_off":"" }, "Laptop":{ "on":"0.9", "mid":"0.7", "off":"0.5", "super_off":"" }, "Cable without DVR":{ "on":"7.0", "mid":"5.7", "off":"2.0", "super_off":"" }, "Computer & Monitor":{ "on":"11.0", "mid":"8.2", "off":"5.5", "super_off":"" }, "Swamp Cooler":{ "on":"178.6", "mid":"148.6", "off":"118.9", "super_off":"" }, "Electric Heater (Fan only)":{ "on":"28.2", "mid":"21.1", "off":"14.1", "super_off":"" }, "Electric Stove":{ "on":"4.5", "mid":"3.4", "off":"2.3", "super_off":"" }, "Electric Vehicle":{ "on":"136.7", "mid":"114.9", "off":"93.4", "super_off":"" } }, "Winter":{ "Window AC Unit":{ "on":"", "mid":"22.42", "off":"14.73", "super_off":"12.81" }, "Whole House HVAC":{ "on":"", "mid":"73.63", "off":"48.38", "super_off":"42.07" }, "Ceiling Fan":{ "on":"", "mid":"6.11", "off":"4.02", "super_off":"3.49" }, "Clothes Washer":{ "on":"", "mid":"3.66", "off":"2.41", "super_off":"2.09" }, "Clothes Dryer (Gas)":{ "on":"", "mid":"1.36", "off":"0.89", "super_off":"0.77" }, "Clothes Dryer (Elec)":{ "on":"", "mid":"27.36", "off":"17.98", "super_off":"15.64" }, "Dishwasher":{ "on":"", "mid":"3.66", "off":"2.41", "super_off":"2.09" }, "Pool Pump":{ "on":"", "mid":"57.22", "off":"43.56", "super_off":"37.88" }, "Space Heater":{ "on":"", "mid":"296.67", "off":"261.87", "super_off":"244.47" }, "TV - LCD 53 Inch":{ "on":"", "mid":"9.78", "off":"6.11", "super_off":"5.32" }, "Microwave":{ "on":"", "mid":"4.53", "off":"2.98", "super_off":"2.59" }, "Laptop":{ "on":"", "mid":"0.75", "off":"0.49", "super_off":"0.43" }, "Cable without DVR":{ "on":"", "mid":"6.03", "off":"2.19", "super_off":"1.90" }, "Computer & Monitor":{ "on":"", "mid":"8.97", "off":"5.90", "super_off":"5.13" }, "Swamp Cooler":{ "on":"", "mid":"26.29", "off":"17.27", "super_off":"15.02" }, "Electric Heater (Fan only)":{ "on":"", "mid":"66.26", "off":"58.48", "super_off":"54.59" }, "Electric Stove":{ "on":"", "mid":"3.70", "off":"2.43", "super_off":"2.11" }, "Electric Vehicle":{ "on":"", "mid":"124.73", "off":"100.52", "super_off":"87.41" } } }, "PRIME":{ "Summer":{ "Window AC Unit":{ "on":"160.2", "mid":"113.9", "off":"65.0", "super_off":"" }, "Whole House HVAC":{ "on":"525.8", "mid":"373.9", "off":"213.3", "super_off":"" }, "Ceiling Fan":{ "on":"5.0", "mid":"3.7", "off":"1.9", "super_off":"" }, "Clothes Washer":{ "on":"3.7", "mid":"2.7", "off":"1.4", "super_off":"" }, "Clothes Dryer (Gas)":{ "on":"1.4", "mid":"1.0", "off":"0.5", "super_off":"" }, "Clothes Dryer (Elec)":{ "on":"27.6", "mid":"20.4", "off":"10.7", "super_off":"" }, "Dishwasher":{ "on":"3.7", "mid":"2.7", "off":"1.4", "super_off":"" }, "Pool Pump":{ "on":"69.3", "mid":"51.2", "off":"26.9", "super_off":"" }, "Space Heater":{ "on":"22.2", "mid":"16.4", "off":"8.6", "super_off":"" }, "TV - LCD 53 Inch":{ "on":"10.5", "mid":"8.0", "off":"3.6", "super_off":"" }, "Microwave":{ "on":"3.7", "mid":"2.8", "off":"1.4", "super_off":"" }, "Laptop":{ "on":"0.8", "mid":"0.6", "off":"0.3", "super_off":"" }, "Cable without DVR":{ "on":"11.5", "mid":"2.5", "off":"1.3", "super_off":"" }, "Computer & Monitor":{ "on":"9.1", "mid":"6.7", "off":"3.5", "super_off":"" }, "Swamp Cooler":{ "on":"187.8", "mid":"23.4", "off":"76.2", "super_off":"" }, "Electric Heater (Fan only)":{ "on":"23.3", "mid":"17.2", "off":"9.0", "super_off":"" }, "Electric Stove":{ "on":"3.7", "mid":"2.8", "off":"1.4", "super_off":"" }, "Electric Vehicle":{ "on":"145.0", "mid":"101.5", "off":"59.9", "super_off":"" } }, "Winter":{ "Window AC Unit":{ "on":"", "mid":"20.93", "off":"8.40", "super_off":"8.40" }, "Whole House HVAC":{ "on":"", "mid":"68.74", "off":"27.60", "super_off":"27.60" }, "Ceiling Fan":{ "on":"", "mid":"5.70", "off":"2.29", "super_off":"2.29" }, "Clothes Washer":{ "on":"", "mid":"3.42", "off":"1.37", "super_off":"1.37" }, "Clothes Dryer (Gas)":{ "on":"", "mid":"1.27", "off":"0.51", "super_off":"0.51" }, "Clothes Dryer (Elec)":{ "on":"", "mid":"25.55", "off":"10.26", "super_off":"10.26" }, "Dishwasher":{ "on":"", "mid":"3.42", "off":"1.37", "super_off":"1.37" }, "Pool Pump":{ "on":"", "mid":"61.88", "off":"24.85", "super_off":"24.85" }, "Space Heater":{ "on":"", "mid":"233.24", "off":"152.21", "super_off":"152.21" }, "TV - LCD 53 Inch":{ "on":"", "mid":"10.69", "off":"3.49", "super_off":"3.49" }, "Microwave":{ "on":"", "mid":"4.23", "off":"1.70", "super_off":"1.70" }, "Laptop":{ "on":"", "mid":"0.70", "off":"0.28", "super_off":"0.28" }, "Cable without DVR":{ "on":"", "mid":"3.11", "off":"1.25", "super_off":"1.25" }, "Computer & Monitor":{ "on":"", "mid":"8.38", "off":"3.36", "super_off":"3.36" }, "Swamp Cooler":{ "on":"", "mid":"24.54", "off":"9.85", "super_off":"9.85" }, "Electric Heater (Fan only)":{ "on":"", "mid":"52.09", "off":"33.99", "super_off":"33.99" }, "Electric Stove":{ "on":"", "mid":"3.45", "off":"1.39", "super_off":"1.39" }, "Electric Vehicle":{ "on":"", "mid":"109.93", "off":"57.34", "super_off":"57.34" } } }, "A":{ "Summer":{ "Window AC Unit":{ "on":"229.0", "mid":"", "off":"130.2", "super_off":"59.3" }, "Whole House HVAC":{ "on":"751.3", "mid":"", "off":"427.1", "super_off":"194.7" }, "Ceiling Fan":{ "on":"6.8", "mid":"", "off":"3.9", "super_off":"1.8" }, "Clothes Washer":{ "on":"5.0", "mid":"", "off":"2.9", "super_off":"1.3" }, "Clothes Dryer (Gas)":{ "on":"1.9", "mid":"", "off":"1.1", "super_off":"0.5" }, "Clothes Dryer (Elec)":{ "on":"37.7", "mid":"", "off":"21.4", "super_off":"9.8" }, "Dishwasher":{ "on":"5.0", "mid":"", "off":"2.9", "super_off":"1.3" }, "Pool Pump":{ "on":"94.7", "mid":"", "off":"53.8", "super_off":"24.5" }, "Space Heater":{ "on":"30.3", "mid":"", "off":"17.2", "super_off":"7.9" }, "TV - LCD 53 Inch":{ "on":"16.1", "mid":"", "off":"7.3", "super_off":"3.3" }, "Microwave":{ "on":"5.1", "mid":"", "off":"2.9", "super_off":"1.3" }, "Laptop":{ "on":"1.0", "mid":"", "off":"0.6", "super_off":"0.3" }, "Cable without DVR":{ "on":"4.6", "mid":"", "off":"2.6", "super_off":"1.2" }, "Computer & Monitor":{ "on":"12.4", "mid":"", "off":"7.0", "super_off":"3.2" }, "Swamp Cooler":{ "on":"268.4", "mid":"", "off":"152.6", "super_off":"69.6" }, "Electric Heater (Fan only)":{ "on":"31.8", "mid":"", "off":"18.1", "super_off":"8.2" }, "Electric Stove":{ "on":"5.1", "mid":"", "off":"2.9", "super_off":"1.3" }, "Electric Vehicle":{ "on":"203.9", "mid":"", "off":"119.9", "super_off":"54.6" } }, "Winter":{ "Window AC Unit":{ "on":"20.22", "mid":"", "off":"15.27", "super_off":"8.07" }, "Whole House HVAC":{ "on":"66.41", "mid":"", "off":"50.15", "super_off":"26.49" }, "Ceiling Fan":{ "on":"5.51", "mid":"", "off":"4.16", "super_off":"2.20" }, "Clothes Washer":{ "on":"3.30", "mid":"", "off":"2.49", "super_off":"1.32" }, "Clothes Dryer (Gas)":{ "on":"1.22", "mid":"", "off":"0.92", "super_off":"0.49" }, "Clothes Dryer (Elec)":{ "on":"24.68", "mid":"", "off":"18.64", "super_off":"9.85" }, "Dishwasher":{ "on":"3.30", "mid":"", "off":"2.49", "super_off":"1.32" }, "Pool Pump":{ "on":"59.79", "mid":"", "off":"45.15", "super_off":"23.85" }, "Space Heater":{ "on":"314.26", "mid":"", "off":"220.48", "super_off":"183.39" }, "TV - LCD 53 Inch":{ "on":"10.62", "mid":"", "off":"6.34", "super_off":"3.35" }, "Microwave":{ "on":"4.08", "mid":"", "off":"3.08", "super_off":"1.63" }, "Laptop":{ "on":"0.67", "mid":"", "off":"0.51", "super_off":"0.27" }, "Cable without DVR":{ "on":"3.01", "mid":"", "off":"2.27", "super_off":"1.20" }, "Computer & Monitor":{ "on":"8.10", "mid":"", "off":"6.11", "super_off":"3.23" }, "Swamp Cooler":{ "on":"23.71", "mid":"", "off":"17.90", "super_off":"9.46" }, "Electric Heater (Fan only)":{ "on":"70.35", "mid":"", "off":"49.28", "super_off":"40.95" }, "Electric Stove":{ "on":"3.34", "mid":"", "off":"2.52", "super_off":"1.33" }, "Electric Vehicle":{ "on":"135.38", "mid":"", "off":"104.19", "super_off":"55.04" } } }, "B":{ "Summer":{ "Window AC Unit":{ "on":"198.7", "mid":"", "off":"74.3", "super_off":"49.9" }, "Whole House HVAC":{ "on":"652.1", "mid":"", "off":"243.6", "super_off":"163.6" }, "Ceiling Fan":{ "on":"5.9", "mid":"", "off":"2.2", "super_off":"1.5" }, "Clothes Washer":{ "on":"4.4", "mid":"", "off":"1.6", "super_off":"1.1" }, "Clothes Dryer (Gas)":{ "on":"1.6", "mid":"", "off":"0.6", "super_off":"0.4" }, "Clothes Dryer (Elec)":{ "on":"32.7", "mid":"", "off":"12.2", "super_off":"8.2" }, "Dishwasher":{ "on":"4.4", "mid":"", "off":"1.6", "super_off":"1.1" }, "Pool Pump":{ "on":"82.2", "mid":"", "off":"30.7", "super_off":"20.6" }, "Space Heater":{ "on":"26.3", "mid":"", "off":"9.8", "super_off":"6.6" }, "TV - LCD 53 Inch":{ "on":"13.8", "mid":"", "off":"4.2", "super_off":"2.8" }, "Microwave":{ "on":"4.4", "mid":"", "off":"1.7", "super_off":"1.1" }, "Laptop":{ "on":"0.9", "mid":"", "off":"0.3", "super_off":"0.2" }, "Cable without DVR":{ "on":"4.0", "mid":"", "off":"1.5", "super_off":"1.0" }, "Computer & Monitor":{ "on":"10.7", "mid":"", "off":"4.0", "super_off":"2.7" }, "Swamp Cooler":{ "on":"232.9", "mid":"", "off":"87.0", "super_off":"58.4" }, "Electric Heater (Fan only)":{ "on":"27.6", "mid":"", "off":"10.3", "super_off":"6.9" }, "Electric Stove":{ "on":"4.4", "mid":"", "off":"1.7", "super_off":"1.1" }, "Electric Vehicle":{ "on":"174.2", "mid":"", "off":"68.4", "super_off":"45.9" } }, "Winter":{ "Window AC Unit":{ "on":"14.93", "mid":"", "off":"9.48", "super_off":"6.76" }, "Whole House HVAC":{ "on":"49.04", "mid":"", "off":"31.15", "super_off":"22.20" }, "Ceiling Fan":{ "on":"4.07", "mid":"", "off":"2.58", "super_off":"1.84" }, "Clothes Washer":{ "on":"2.44", "mid":"", "off":"1.55", "super_off":"1.10" }, "Clothes Dryer (Gas)":{ "on":"0.90", "mid":"", "off":"0.57", "super_off":"0.41" }, "Clothes Dryer (Elec)":{ "on":"18.23", "mid":"", "off":"11.58", "super_off":"8.25" }, "Dishwasher":{ "on":"2.44", "mid":"", "off":"1.55", "super_off":"1.10" }, "Pool Pump":{ "on":"44.15", "mid":"", "off":"28.04", "super_off":"19.99" }, "Space Heater":{ "on":"213.24", "mid":"", "off":"150.57", "super_off":"136.54" }, "TV - LCD 53 Inch":{ "on":"7.77", "mid":"", "off":"3.94", "super_off":"2.81" }, "Microwave":{ "on":"3.02", "mid":"", "off":"1.92", "super_off":"1.37" }, "Laptop":{ "on":"0.50", "mid":"", "off":"0.32", "super_off":"0.23" }, "Cable without DVR":{ "on":"2.22", "mid":"", "off":"1.41", "super_off":"1.01" }, "Computer & Monitor":{ "on":"5.98", "mid":"", "off":"3.80", "super_off":"2.71" }, "Swamp Cooler":{ "on":"17.51", "mid":"", "off":"11.12", "super_off":"7.93" }, "Electric Heater (Fan only)":{ "on":"47.81", "mid":"", "off":"33.64", "super_off":"30.49" }, "Electric Stove":{ "on":"2.46", "mid":"", "off":"1.57", "super_off":"1.12" }, "Electric Vehicle":{ "on":"99.03", "mid":"", "off":"64.71", "super_off":"46.12" } } } }, "labels":{ "4":{ "Summer":{ "Weekend":{ "on":[ ], "mid":[ "4 p.m. - 9 p.m." ], "off":[ "9 p.m. - 4 p.m." ], "super_off":[ ] }, "Weekday":{ "on":[ "4 p.m. - 9 p.m." ], "mid":[ ], "off":[ "9 p.m. - 4 p.m." ], "super_off":[ ] } }, "Winter":{ "Weekend":{ "on":[ ], "mid":[ "4 p.m. - 9 p.m." ], "off":[ "9 p.m. - 8 a.m." ], "super_off":[ "8 a.m. - 4 p.m." ] }, "Weekday":{ "on":[ ], "mid":[ "4 p.m. - 9 p.m." ], "off":[ "9 p.m. - 8 a.m." ], "super_off":[ "8 a.m. - 4 p.m." ] } } }, "5":{ "Summer":{ "Weekend":{ "on":[ ], "mid":[ "5 p.m. - 8 p.m." ], "off":[ "8 p.m. - 5 p.m." ], "super_off":[ ] }, "Weekday":{ "on":[ "5 p.m. - 8 p.m." ], "mid":[ ], "off":[ "8 p.m. - 5 p.m." ], "super_off":[ ] } }, "Winter":{ "Weekend":{ "on":[ ], "mid":[ "5 p.m. - 8 p.m." ], "off":[ "8 p.m. - 8 a.m." ], "super_off":[ "8 a.m. - 5 p.m." ] }, "Weekday":{ "on":[ ], "mid":[ "5 p.m. - 8 p.m." ], "off":[ "8 p.m. - 8 a.m." ], "super_off":[ "8 a.m. - 5 p.m." ] } } }, "PRIME":{ "Summer":{ "Weekend":{ "on":[ ], "mid":[ "4 p.m. - 9 p.m." ], "off":[ "9 p.m. - 4 p.m." ], "super_off":[ ] }, "Weekday":{ "on":[ "4 p.m. - 9 p.m." ], "mid":[ ], "off":[ "9 p.m. - 4 p.m." ], "super_off":[ ] } }, "Winter":{ "Weekend":{ "on":[ ], "mid":[ "4 p.m. - 9 p.m." ], "off":[ "9 p.m. - 8 a.m." ], "super_off":[ "8 a.m. - 4 p.m." ] }, "Weekday":{ "on":[ ], "mid":[ "4 p.m. - 9 p.m." ], "off":[ "9 p.m. - 8 a.m." ], "super_off":[ "8 a.m. - 4 p.m." ] } } }, "A":{ "Summer":{ "Weekend":{ "on":[ ], "mid":[ ], "off":[ "8 a.m. - 10 p.m." ], "super_off":[ "10 p.m. - 8 a.m." ] }, "Weekday":{ "on":[ "2 p.m. - 8 p.m." ], "mid":[ ], "off":[ "8 a.m. - 2 p.m.", "8 p.m. - 10 p.m." ], "super_off":[ "10 p.m. - 8 a.m." ] } }, "Winter":{ "Weekend":{ "on":[ ], "mid":[ ], "off":[ "8 a.m. - 10 p.m." ], "super_off":[ "10 p.m. - 8 a.m." ] }, "Weekday":{ "on":[ "2 p.m. - 8 p.m." ], "mid":[ ], "off":[ "8 a.m. - 2 p.m.", "8 p.m. - 10 p.m." ], "super_off":[ "10 p.m. - 8 a.m." ] } } }, "B":{ "Summer":{ "Weekend":{ "on":[ ], "mid":[ ], "off":[ "8 a.m. - 10 p.m." ], "super_off":[ "10 p.m. - 8 a.m." ] }, "Weekday":{ "on":[ "2 p.m. - 8 p.m." ], "mid":[ ], "off":[ "8 a.m. - 2 p.m.", "8 p.m. - 10 p.m." ], "super_off":[ "10 p.m. - 8 a.m." ] } }, "Winter":{ "Weekend":{ "on":[ ], "mid":[ ], "off":[ "8 a.m. - 10 p.m." ], "super_off":[ "10 p.m. - 8 a.m." ] }, "Weekday":{ "on":[ "2 p.m. - 8 p.m." ], "mid":[ ], "off":[ "8 a.m. - 2 p.m.", "8 p.m. - 10 p.m." ], "super_off":[ "10 p.m. - 8 a.m." ] } } } } }