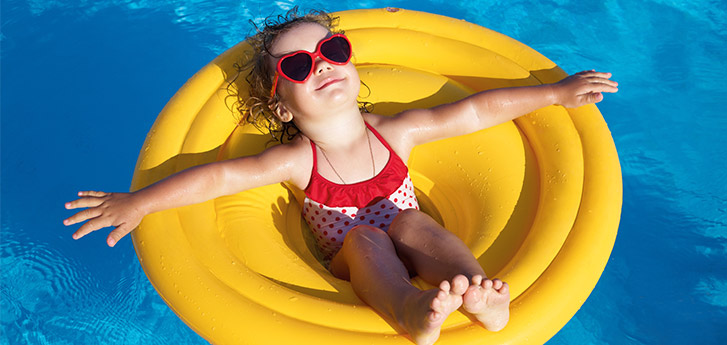 Summer heat can put a strain on electrical grids, so allow us to remotely turn off or cycle off your air conditioner (A/C) for a limited time.
*The estimated savings amounts represent the savings a resident could enjoy with a typical 4.5-ton central air-conditioning unit. Savings could increase with larger units and decrease with smaller ones. Credits are based on enrollment in program from June 1 to October 1. Enrollment after June 1 will result in prorated savings beginning from the first meter read date after your application is processed and your device is installed, verified and activated. SCE may need to test the device. The credit amounts and program options are subject to change by the California Public Utilities Commission (CPUC). A customer must have an Edison SmartConnect® meter capable of registering hourly interval usage data for enrollment in the SDP program. Customers removed from the program for failing to meet the minimum electric usage requirement will not be allowed to re-enroll for the following 12-month period. Customers receiving a medical baseline allocation for air-conditioning under Schedule MB-E are not eligible to participate in the Summer Discount Plan program. If you are participating in the Smart Energy Program, you are not eligible to enroll in the Summer Discount Plan. Net Energy Metering (NEM) credits received under Schedule NEM may offset in whole or in part the program credits associated with the Summer Discount Plan. This information is meant as an aid to understanding SCE's Summer Discount Plan program. It does not replace SCE's CPUC-approved tariffs. Any inconsistencies between this material and SCE's tariffs are unintended, and the tariffs prevail. Please refer to SCE's tariff books for a complete list of terms and conditions of service. The credit calculation formula used is: Single Phase (Amps x Volts)/ 1,400 + .09 = Tons. Amps and Volts values are based on the AC unit's faceplate or when not available, readings from an amperage probe clamp. This program is funded by California utility customers and administered by Southern California Edison under the auspices of the California Public Utilities Commission. (C) 2018 Southern California Edison. All rights reserved.

PLEASE NOTE: No authorized SCE representative will ever ask you to pay for advice on how to save money or energy through our programs.